Web Directions is an annual conference that brings together web industry professionals.
The goal is to educate and inspire people in the industry with leading experts speaking about a variety of topics. As we do every year, a few of the Bam Creative team, made up mostly of conference first-timers, made their way to Sydney for one of the greatest annual web conferences Australia has to offer.

The Arrival
We got into Sydney, picked up our bags and headed to our hotel in North Sydney. We arrived at the hotel, sleepy and hungry, but ready to soak up some awesome web knowledge like a sponge.
The first stop was the very trendy Canva's office for a meetup called SydCSS. Amongst the very impressive turn-out, we refuelled with free food and drink, chit chatted with the talented web industry professionals Sydney had to offer, and listened to some incredibly insightful speakers.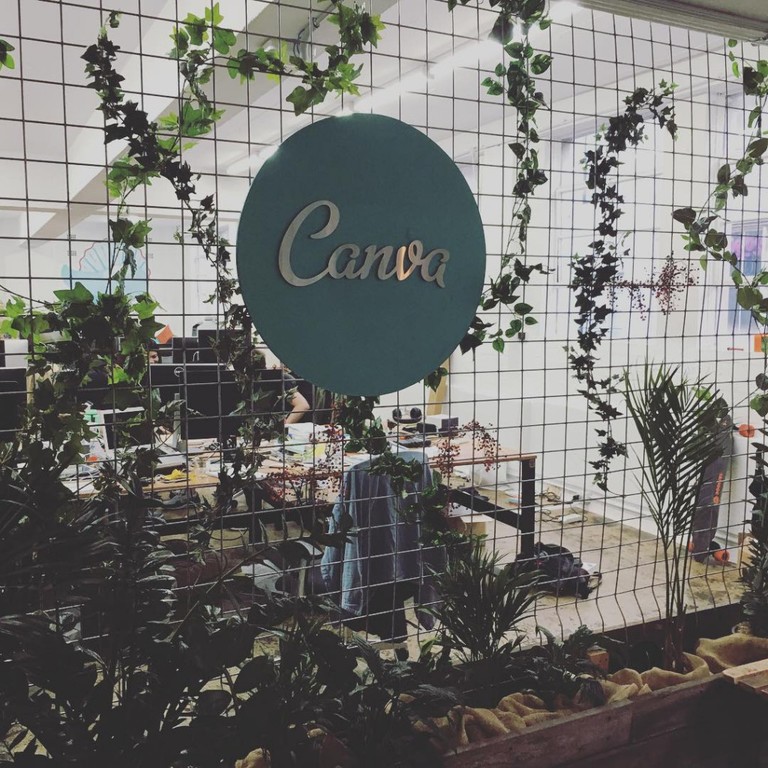 The passion in the air was palpable from the event attendees and speakers alike. It was a wonderful experience to be able to converse with like-minded professionals from across the country. After an amazing first day at SydCSS, like kids on Christmas Eve we went to bed excited for the first day of Web Directions 2015!
The Main Event
Nothing could have prepared us for the atmosphere of the first day of the conference, which had a lot to do with the conference's awesome venue, Luna Park. Imagine a bunch of web nerds being let loose in an empty theme park, with free coffee, cold brew, juices, smoothies, AND fairy floss. Yeah, that was us. The excitement was definitely real from the get-go, but it was time to get down to business for what we all had come for.
Over the two days, there were a total of 24 talks, of which we were able to pick only 12 (much to our dismay) to go and see. The talks were divided into two streams, engineering and product. Each of us mostly drifted around and attended talks from both streams, enjoying a wide range of content. This year presented an extremely high quality of speakers, of which a few major highlights emerged. We endured 15 second power poses, 7-day sprint stories, robot servants, faint background beeping, and the screams of children heard from the engineering stream talks, obese websites, the neuroscience behind creativity, keyboard surfing, travel hacks, and much, much more.
Between the intense learning and at the end of day one, we attended the Web Directions opening ceremony. To our excitement, the amazing people at Luna Park agreed to operate some of the rides for us. Hopped up on sugar, we rode rollercoasters, played in funhouses, crashed into each other on bumper cars, and even managed to get onto 10 news!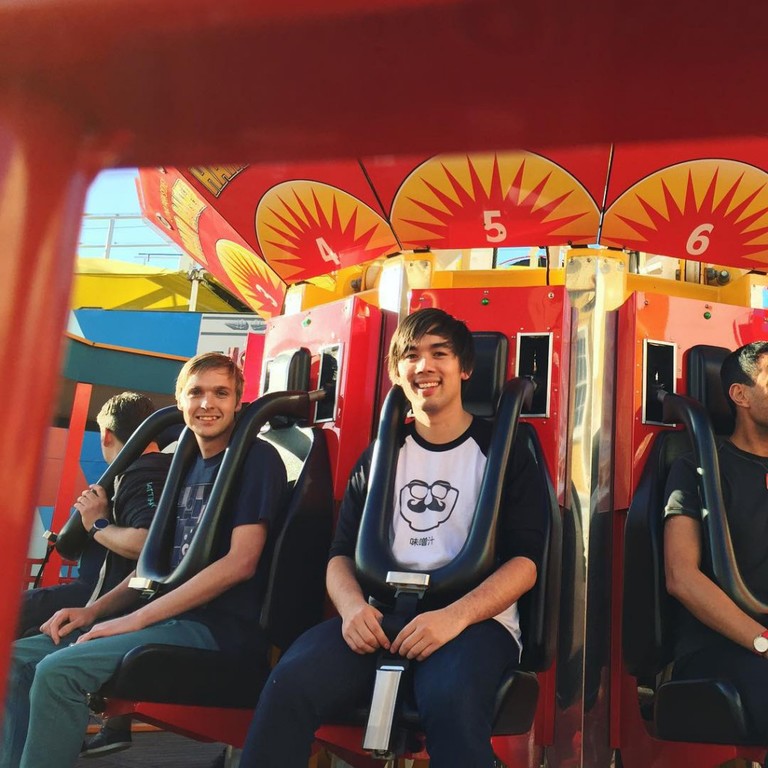 Our Wonderful Community
One of the greatest aspects of the event was getting to know our own web community, both local and national. A large group of people from various Perth web agencies attended Web Directions and getting to discuss our conference findings and hang out afterwards was one of the most rewarding parts. We come from such an amazingly supportive community of immensely talented people in Perth who, like ourselves, love the web and want to see it flourish.
It was such a great experience to witness the Perth comradery first hand. Together we coined the hashtag "Perthed", created the "Shoulder-bump", an alternative greeting to the handshake for when you have your hands full, and even founded a conference of our own (watch this space for the next TrainConf 2016, it'll be off the rails).
To the People who Made it All Happened
The conference was a million times more enjoyable because of the people who attended. It would be an absolute crime to neglect to mention and thank some of the individuals who made the event what it was.
Firstly, a huge thank you to all the amazing speakers. The quality of speaking was phenomenal and such a pleasure to watch. Special mentions for Vitaly Friedman, Denise Jacobs, Cap Watkins, and all the other speakers who came to the post-conference events and let us pick their brains. They were all so friendly, insightful, and very generous with their time, and we appreciated it greatly.
Another big thank you goes to our personal Sydney tour guides and good friends, Developer Steve from Braintree PayPal and Simon from Sample Coffee. They showed us a good time and were great company as well.
Finally, we'd like to acknowledge John and Rosemary Allsopp, and all the conference organisers for putting on an amazing event. It was fantastic to be a part of such a well organised, and smooth-running event and we'd like to give our thanks for those who made it happen.
All Good Things Must Come to an End
Overall the conference proved to be an immersive learning experience where we got to be with passionate individuals and industry leaders, alike. Conference learnings aside, one of the most rewarding aspects of the experience was simply hanging out with like-minded people from all parts of Australia.
It was a full-on, inspiring, hilarious, insightful, and career-affirming experience, and we cannot wait to see what next year's event has to offer!