While we live in a modern world of internet and cyber communication, the personal touch of face-to-face communication with the public is often neglected. At Bam Creative, we chose to tighten our relationship with the community.
Bam Creative is not all about web design or social media, we see ourselves as part of the bigger picture; part of the community that we passionately care about. We believe it is part of our job to make a difference in the lives of others besides just thinking about ourselves. This is why 'Community' is one of our core company values. We review our values regularly and keep each other accountable for how we as a company, and as individuals, are achieving these values.
"We recognise that we are part of a larger community, and we measure our success against how we benefit the community."

- Bam Creative
Our Involvement
Recently our Managing Director, Miles, took part as a Program Mentor in theFusion Founders program. It is a 3-month intensive program to get new start-up founders commercial ready for their new ventures.
Miles took part as a member of two pitching panels, as well as giving talks on content marketing and feature development for tech start-ups.
"I love the enthusiasm and passion that exude from start-up founders, and was honoured to be included in this program. If I can help encourage others to start their own businesses, and give them a hand in ensuring success, I feel like I have done my bit. I've previously been involved in a number of similar programs and events, and hope to do more in the future," said Miles.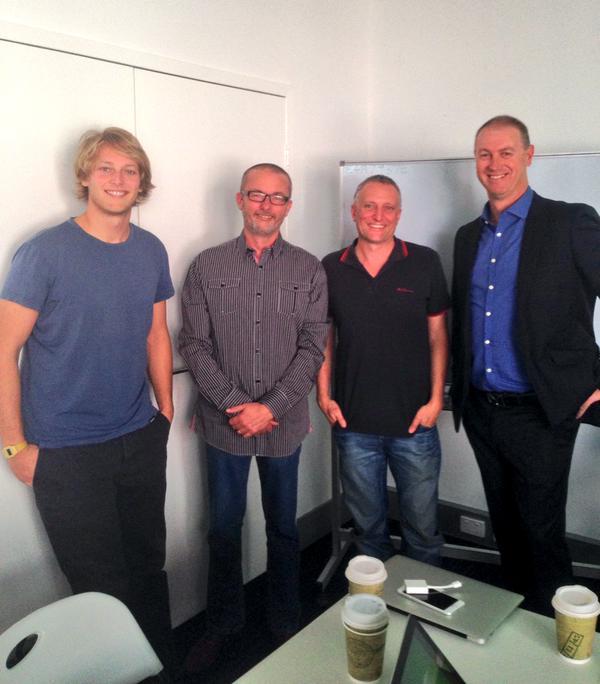 Let's not forget our Studio Manager and Director, Patima who was amazing during her talk at Lesmurdie Senior High School. Patima was one of the speakers during the WiTWA techtrails incursion program, who provided insights into her study background, career influences and pathways to getting to where she is today.
Since 2010, WiTWA techtrails program has been making its mark in Western Australia to generate passion, excitement and interest in technology and science based careers. The goal is to motivate secondary students to explore and pursue related study and career opportunities. WiTWA techtrails targets Year 9 and 10 students as they consider future career opportunities and make important decisions around subject selection, with a particular focus on schools with a strong science and technology emphasis.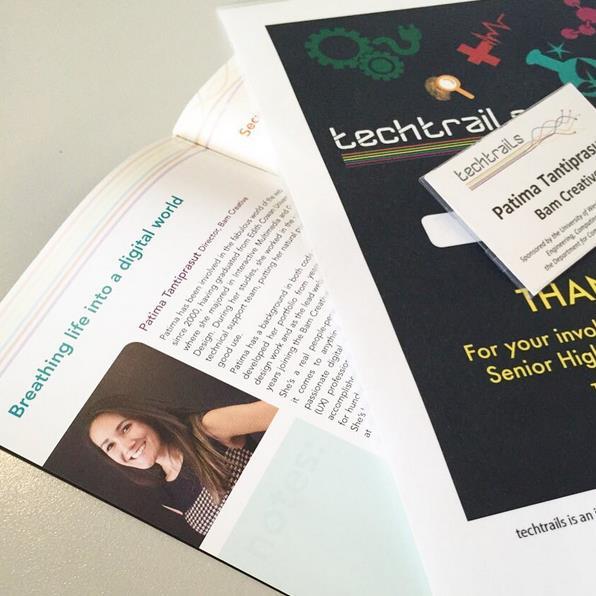 Our senior designer, Teresa Watts, has also been active in the community, volunteering her spare time with a local group, CoderDojo WA. The network of independent community coding clubs help young people aged 7 - 17 learn how to code in a fun and informal environment. The aim of CoderDojo is to spark an interest in Science, Technology, Engineering and Maths (STEM) from a young age, giving them the resources and encouragement to grow into the developers of the future.
The 'IBM EXITE Camp for Girls' was recently held in July where they taught high school girls aged 13 - 16 how to code their own website. Teresa was proud to invest her time into helping these young girls grow. "As technology continues to become a bigger part of modern society, developers of those technologies will become increasingly important and necessary. Encouraging kids to become interested in these topics from a young age will help them to develop the skills they might need to study and work in STEM subjects in the future. This is especially important for young girls, as women are still underrepresented in the tech industry which is to its detriment."
Teresa still volunteers at the regular CoderDojo sessions every Saturday at Edith Cowan University, Mt Lawley campus, and is looking at running a HTML/CSS workshop sometime before the semester ends.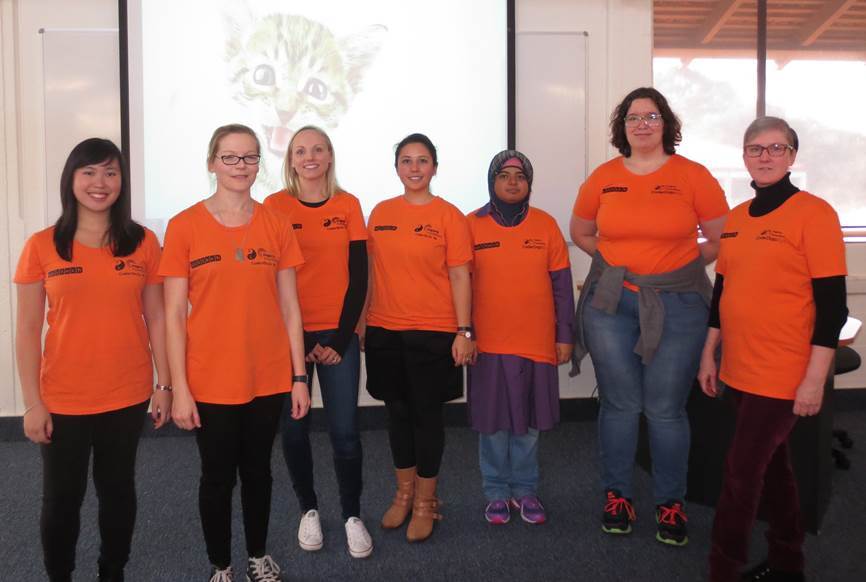 Recently, Heryati, our office administrator decided to embrace the cold winter morning and volunteer her time by collecting donations for Princess Margaret Hospital Foundation (PMHF).
Princess Margaret Hospital for Children (PMH) is an internationally recognised paediatric facility who cares for over 250,000 children each year from across Western Australia, as inpatients and outpatients. Princess Margaret Hospital Foundation (PMHF) is the official fundraising body for PMH.
Heryati enjoyed the experience and felt it was rewarding and would definitely do it again. "It felt really good when you give back to the community. I met new people during the event and even though it was a cold morning, it was rewarding."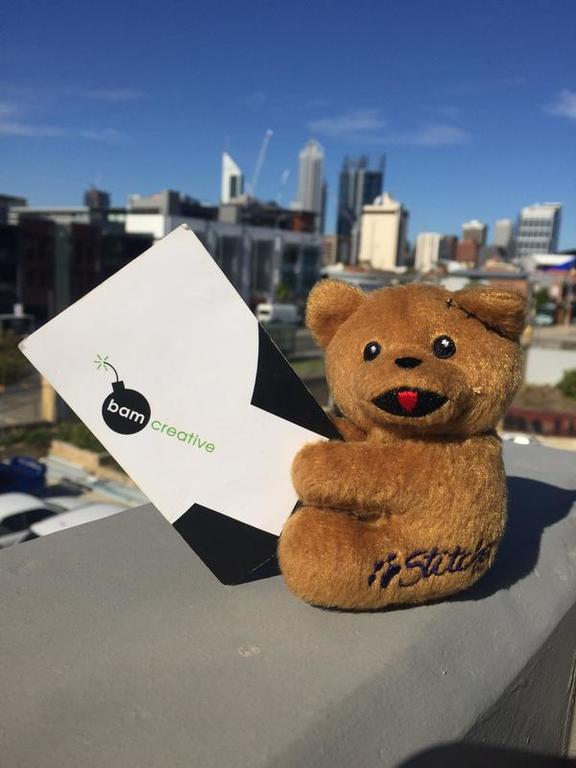 Bam gives back
Forget technology and put social media on hold for a little while, let's get back to creating that personal touch and get involved with the community that is often neglected.
"Volunteers don't get paid, not because they're worthless, but because they're priceless."

- Sherry Anderson
The team at Bam Creative are always ready to roll up their sleeves and get their hands dirty in order to give back to the community.