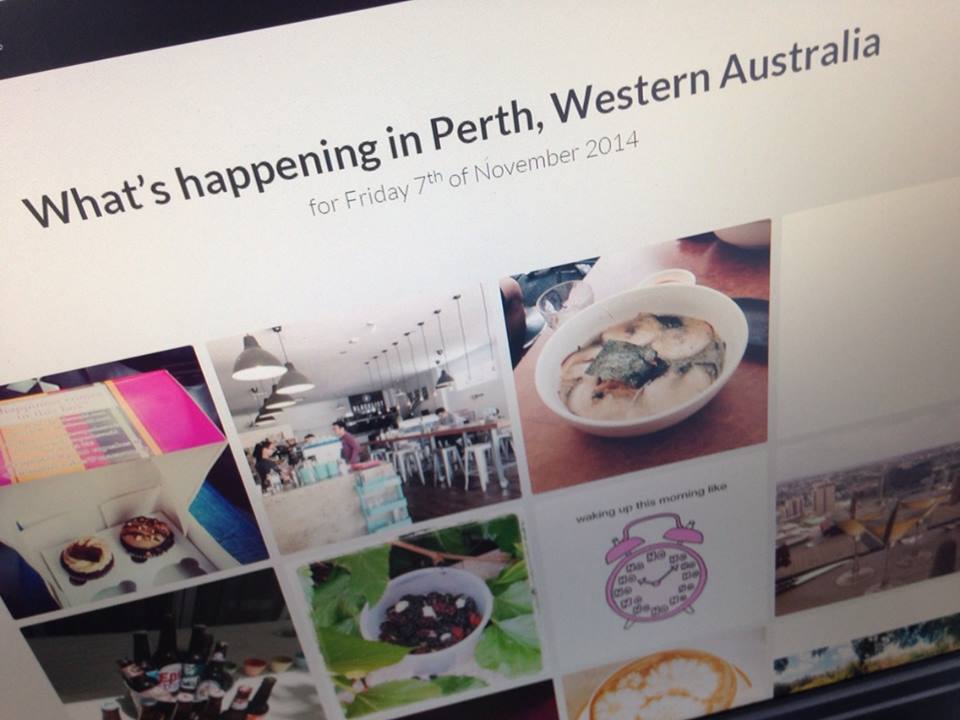 We'd like to introduce you to PerthLive.net, our recently launched internal project, which brings in all the publicly accessible Instagram images posted within 5,000 metres of the Bam Creative office (so, most of Perth's CBD and inner suburbs) and displays them on an ever updating page.
That's right; a hyper local feed of all those publicly accessible selfies, food and pet pictures and more. What's interesting is the time-based themes; for example, the night it went live (Friday 7 November) was the Katy Perry concert in Perth. Over a few hours, 70% of the images shown were of the concert, or people holding tickets. The morning of Monday 10th, we had a storm in Perth, and half the images were of the sky or weather.
Take a look now, and see the latest 20 images posted on Instagram from Perth. You'll get an insight into what's happening in the immediate area through a visual form.
The website proved popular immediately. We had 2,200 visitors over the first 48 hours, and they had an average visit time of 17 minutes and 40 seconds. That's right, more than 15 minutes sitting just on the one page. The website refreshes automatically every two minutes, so there's an ever-changing set of images to look at.
So, why build it? The team at Bam Creative are constantly testing out different API services, and seeing what research we can glean from social media for our clients. This was an easy, visual way to demonstrate what we can do with the Instagram API. There are some great applications we are exploring for a system like this.
So what about those privacy concerns? This project is a great way to demonstrate how your data can be utilised and shared. All the images being posted on this page are set to public, and aren't being collected by us; they literally are just being viewed from the Instagram website, so anybody could theoretically find them. If you are concerned about unwillingly sharing your location, take a read of this blog post and check out the app they link to.
If you have a website or venue that could utilise a service like Perth Live, please get in touch; we're keen to talk!