Teresa Watts is a senior designer with Bam Creative. When she's not putting her creative touches on a website, she likes to chill out with some hand lettering and a good cup of tea. We asked Teresa to tell us a bit behind her work on our "12 Truths about Digital Marketing" book.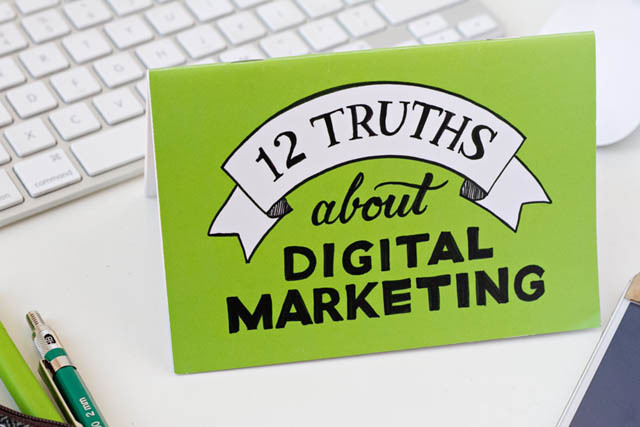 Our concise 28 page book,12 Truths about Digital Marketing covers 12 very important points to remember when undertaking any digital marketing.Here's a bit of behind-the-scenes of creating the hand-lettered and inked illustrations paired with each of the truths.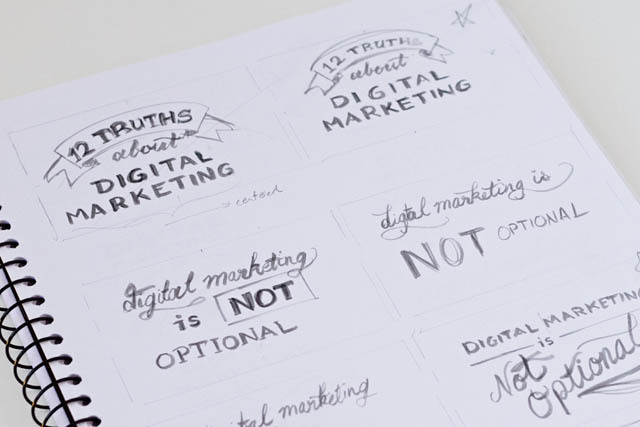 Beginning with some quick thumbnail sketches, the cover page and each title was drawn with a few different versions to get an idea of layout and illustrated elements. The brief asked for a look that was both fun and relaxed, but at the same time simple and consistent.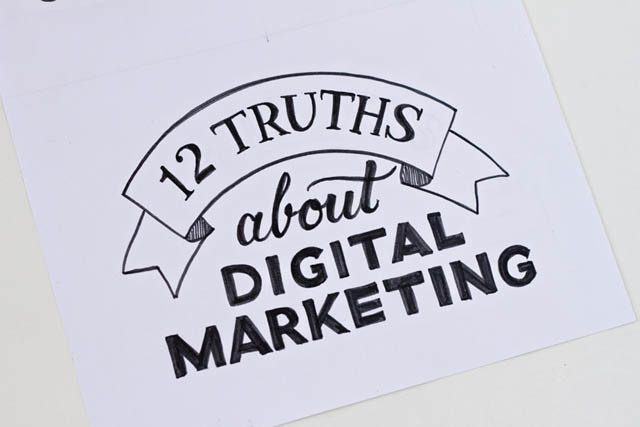 The best option for each was then chosen to be properly designed at a larger scale. The sketches were carefully redrawn in pencil, this time paying greater attention to balance and the styles of letterforms, then inked with a black marker.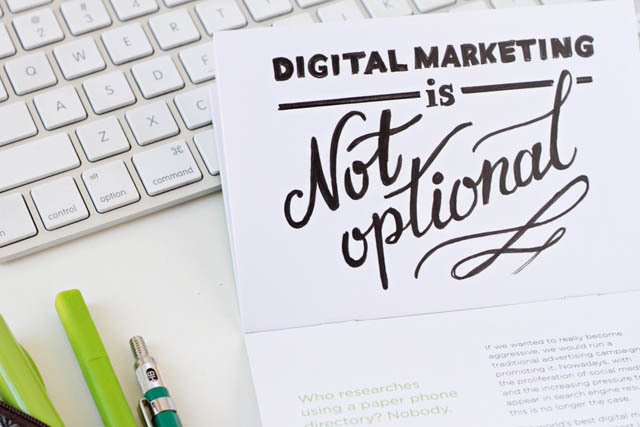 At this point, the designs would normally be scanned and converted to a vector format for a clean and scaleable finish, but we were after a relaxed and handcrafted feel, so these were simply cleaned up slightly in Photoshop, allowing the texture and imperfections of the marker to show through.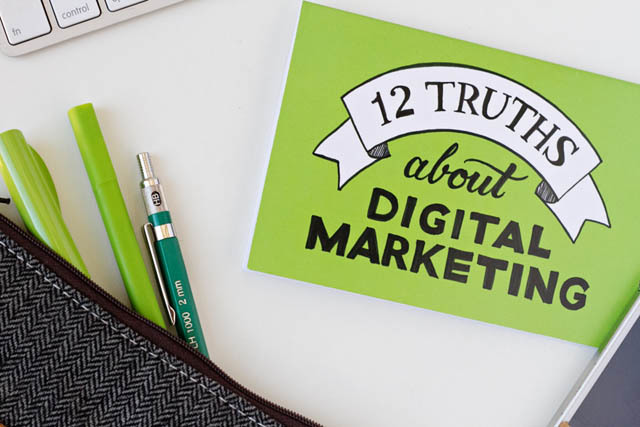 We've had such great feedback from our 12 truths booklets and we thank you for letting us assist you in your digital marketing journey. While you may have missed out on the exclusive print, you can now receive a free digital copy, simply by subscribing to our blog!