You've spotted an online review, shedding a dim light on your organisation. Worse still, someone else has pointed it out to you.
Your first instinct may be to delete it to oblivion, but wait!
Can you? Should you? Is there a better way?
Online reviews can provide consumers with info about products, services and businesses based on the experiences of other consumers. They might appear on your own website, on social media (like Facebook) or on a review platform (such as Yelp, or Urbanspoon). People expect that most of these reviews are genuine, but what can you do if they're not?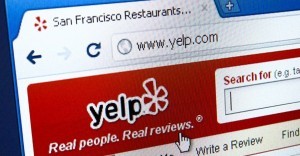 Under theCompetition and Consumer Act 2010you, or the review platform, could be held liable for any information that might mislead consumers. It's also against the Act to offer incentives for positive feedback or reviews.
If you selectively remove negative reviews to portray your organisation in a way that might not show a true impression of your group, that also can be acting against the Act.
So, what if you think the review is fake?
A fake review can be identified by being:
part of a significant spike in reviews about a particular business over a limited period of time
written from the same email or IP address as each other or as the business reviewed
written about the same business, product or service where the reviewers' accounts are very similar for example, similar email addresses, user names, passwords or IP addresses
written in overly positive or "marketing speak" writing styles
written in the same language as other reviews of the same business or product.
Try and contact the platform that the review has been published on. Facebook has no direct link to reporting fake reviews on business or organisation pages, but they do have this handy guide to a few different ways of reporting content. Other platforms may have their own way of dealing with such things.
If that yields no results, you can try and handle the situation yourself by issuing statements to address the review. You do need to be very careful though. This can snowball into a very bad situation very quickly and have a very nasty long term impact on your organisation, well after the original review would have lost traction.
The best way to deal with this sort of a situation is to enlist the help of a professional social media group. they are armed with tools to assess the situation and respond correctly. They are also able to see how the situation will unfold and strategise around it, to build credibility around your brand so the collective impact is more positive than negative.
You can read the case study of the ACCC issuing a hefty fine to the company responsible for a spate of fake reviews to boost its online reputation.