The need for fresh content means more organisations are moving to include a blog in their digital strategy than ever before. It's a great way of informing your target audience about what's happening within the group, and where you're active.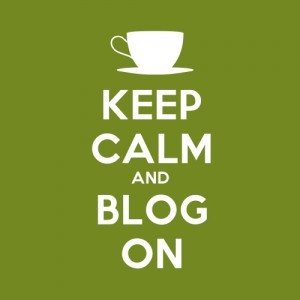 Too many companies, however, are rehashing old content frequently or, worse still, rebranding someone else's content as their own without accreditation.
If you've invested the time and effort in including a blog to your digital strategy, it's worth doing it properly. Writing a blog is time consuming, but not as time consuming as coming up with the ideas in the first place.
So, how do you come up with ideas for your blog that are fresh, engaging and don't rely on just rewriting someone else's work?
Know your audience.
Market research before launching a new product line is a no-brainer. That's what your blog is - a new product line. What are you selling? Information, entertainment, possibly distraction. What is your return on investment? Your audience's attention. Ensuring your blog effectively engages their attention is paramount. Understanding the interests, dislikes, issues and aspirations of your audience, and you'll better target your writing than simply writing and hoping for the best.
Make a calendar.
One way of making sure your content is giving your audience what they want, is to make sure that your writing is with the times. What are considered important events in the world calendar to your audience? Make your posts about these and tie in news regarding your company. The Wall Street Journal capitalised on the World Cup fever that was taking over the globe. This World Cup of Everything not only capitalises on current events well, but also highlights some very interesting and important facts.
Solve a problem.
Part of understanding your audience is knowing how your product fits into their life. You are more likely to win friends and influence people if you are solving an issue for them, rather than promoting or spruiking.
Build your authority.
If you are known for being good at writing in a particular field, you will be the go-to for more people. This will, in turn, have more people heading to your website for advice, which will generate more traffic and traction for your website. Becoming an authoritative voice on a subject requires careful planning, researching and dedication to making your blog work well.
Occasionally, look back.
Blogging doesn't have to be hard work every time. If you have had successful stories or articles on your blog in the past, why not revisit those issues, perhaps providing an update on them? Have you received a lot of comments on a particular point you made previously? Write a post addressing them, showing you've listened to your audience.Conversely, if you had a blog post fail miserably, don't feel disheartened. It's as an opportunity to reflect and make plans for future improvement.
With blogging, as with any strategy implemented, it is important to have it add value to the overall plan. If it's not giving back to your organisation, then it's a drain on your resources. Blogs can be a wealth of opportunity for honest, real engagement with your target demographics and provide you with a large amount of audience data that would otherwise be missing from your digital marketing plan. It can be a good idea to engage the assistance of a strategist, to help you make those first tentative steps into the world of content marketing.