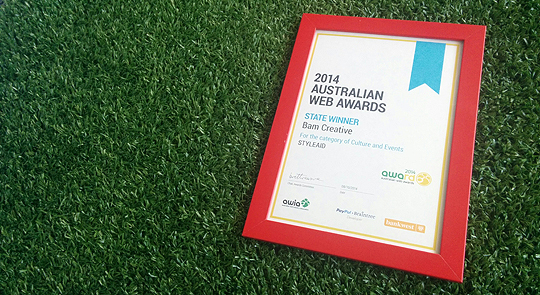 The Bam Creative team had a blast last night at the 2014 Australian Web Awards WA event. We're so very proud to announce that we won the state award for Culture & Events for our much adored STYLEAID website!
As usual there was a very high level of quality entries in the WA region this year and we are delighted to have been recognised for our work.
Our thanks go out again to the WA AIDS Council for partnering with us again for their 2014 website promoting their fantastic annual event and for giving us the creative freedom to do something great!
We'd also like to thank the Australian Web Industry Association (AWIA) for organising the awards year after year and supporting our growing industry in Australia.
On to the national finals on Nov 1st!