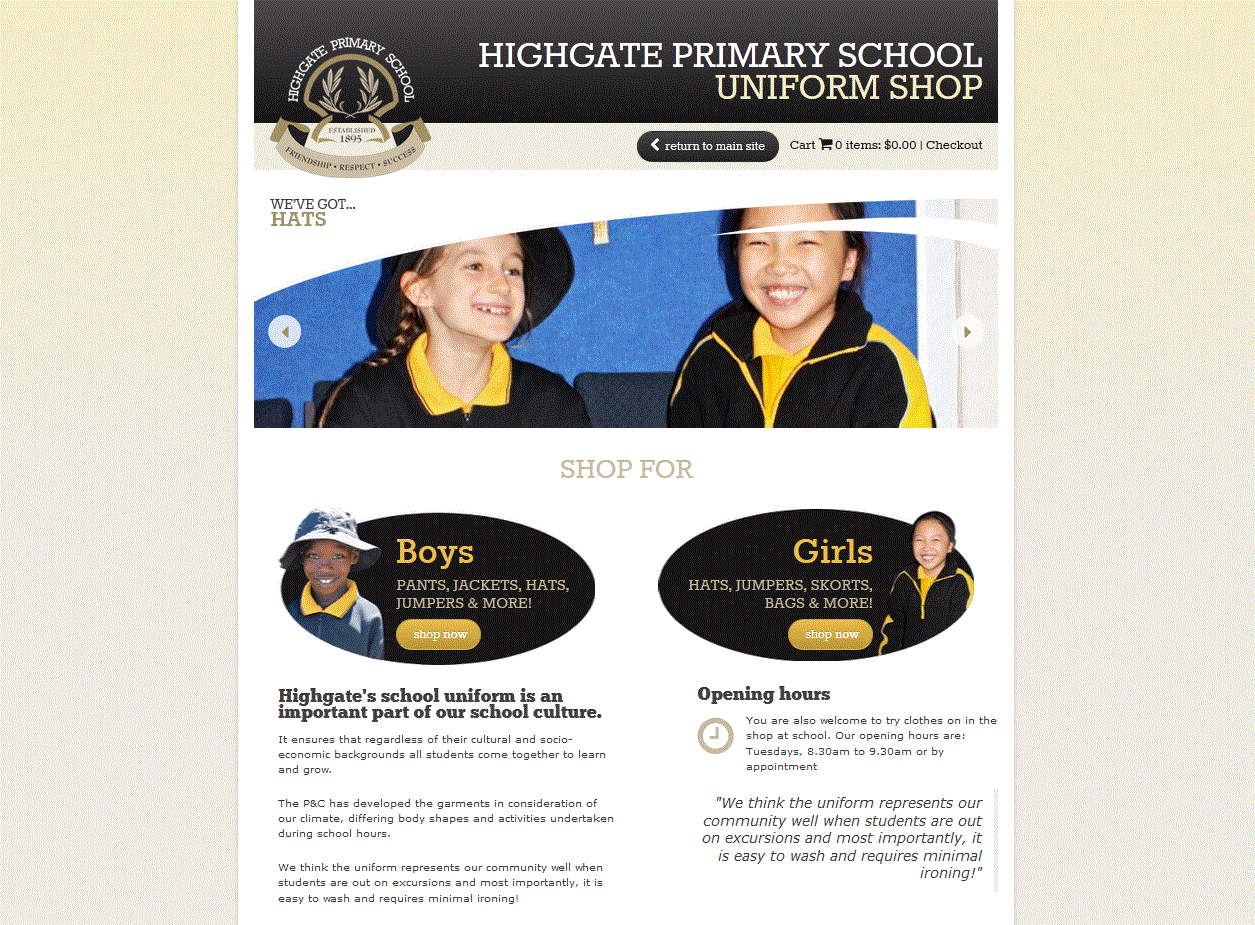 Highgate Primary School's Uniform Shop is now ready to give parents of Highgate P.S. a convenient online service for purchasing their childrens' uniforms. They asked Bam Creative to help them with this project and we were only too happy to help.
Helping Highgate P.S. keep their content in check with BamCMS, we also integrated their shopping cart with BamSHOP to streamline the customers user experience. Keeping the site clean and friendly was of the highest importance, so we designed the website to be easy to navigate and simple to purchase from.
View the Highgate Primary School Uniform Shop's new website at www.shop.highgateps.wa.edu.au/.