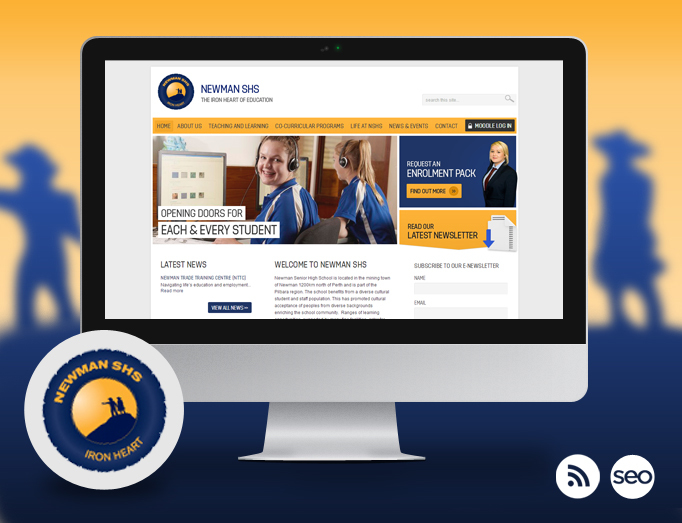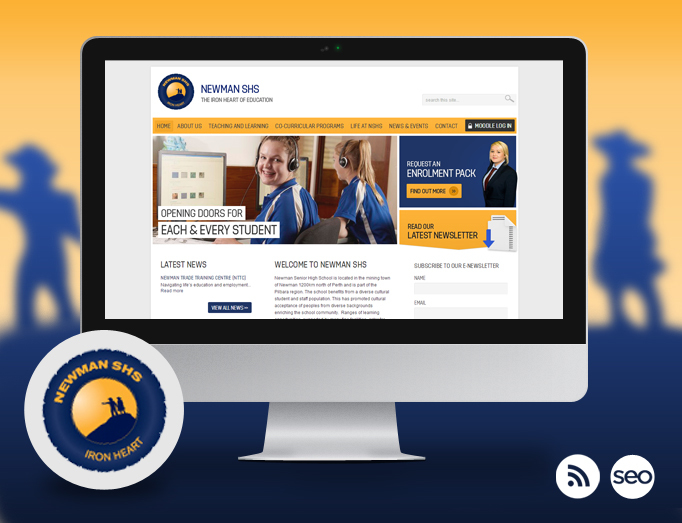 Bam Creative is proud to present Newman Senior High School's new website. Newman Senior High School is located in the mining town of Newman, and offers a number of great programs to enable their students to pursue their interests through both academic and vocational pathways.
Newman Senior High School's website needed to showcase their various programs and opportunities available at the school. The site we created helps to provide information about teaching and learning at Newman, as well as enrolment details, to the parents of prospective students, while keeping parents of existing students informed about upcoming events and the latest school news via the BamCMS news and events module.
The site design is clean and modern and compliments the school's innovative approach to teaching and learning with its various co-curricular programs. It utilises Newman Senior High School's school colours, yellow and blue, along with white and light grey to keep the site fresh, bright, and contemporary, as well as reinforce brand identity.
The banner images used throughout the site, help to portray the many opportunities available to the students and teachers at the school, and highlight the diverse student body and staff at Newman SHS and their focus on providing equal opportunities for all.
For more information about Newman High School, please go visit www.newmanshs.wa.edu.au