On this episode of The Bam Creative Show, we talked about creating content for your buyer cycle and leading the consumer to your product or service, with carefully created content to connect with them throughout their journey.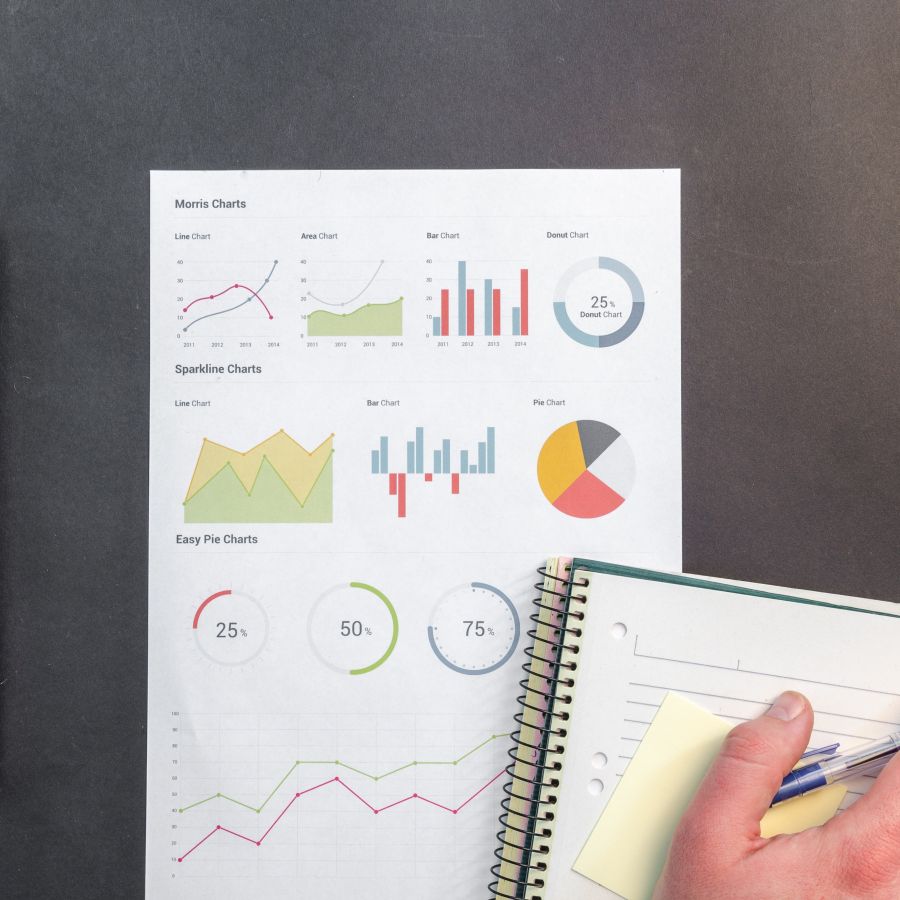 Episode 15
Show notes
On this episode, we talked about creating a content marketing strategy that maps to the buyer cycle.
Episode highlights:
Google's FrightGeist showed an awesome opportunity for costume shops, and how they could have created this interactive piece of content that would have engaged customers and encouraged them through the buyer cycle.
What is the buyer cycle and how a robust content marketing strategy will encourage potential buyers through this journey, through to a sale and a return visit or purchase.
Each buyer cycle step in detail: what it is, when it occurs and what type of content you can create for this step.
The number of iterations a prospect will go through and the types of content that they consume, when they are looking to make a purchase.
Understanding your target audience and creating a detailed persona to help you identify their buyer cycle and the types of content that they might consume during their buyer cycle.
Methods which you could use to promote advocacy and retention.
What we're dressing up as for Halloween.
You can listen to or watch the episode or you can check out the extended full post below.
Got questions?
We want to hear from you! If you have any questions about this episode, email us: podcast@bam.com.au or tweet us @bamcreative.
The stages of the buyer cycle
What we're talking about here, is creating content that is not just about your product, the colour, size and dimensions. We're talking about the iterations that your prospective customer goes through, before they eventually click the "Checkout" button on your website or make an instore purchase.
The stages are:
Awareness - when the customer identifies they have an issue they want solved, they begin searching OR when they first become aware of your business
Consideration - the customer has identified or given name to their problem and are considering a product or service that will solve their problem OR when they add your business into their consideration set
Purchase - the customer makes their purchase
Retention - the business works to keep the customer by sending them incentives to make repeat purchases
Advocacy - when the business has built up a relationship of trust with the customer, the customer will sell for the business by word of mouth
At each and every stage, there is certain content that can be created, to connect with your prospect and encourage them to purchase with you.
In March 2016, Google published a case study: The Car-Buying Process: One Consumer's 900+ Digital Interactions. It describes the content that a prospect consumes, when they are looking to purchase a car. It defining the stages the a consumer goes through when deciding on a car, and also makes a point to show how the user is consuming the content.
It means that you need to deliver the right message at the right time.
Platforms & your target audience
Your customer may consume content a particular way when they're looking to purchase, which may be different to how they normally consume content. For example, if you've identified that your target audience predominantly uses Instagram and rarely uses YouTube on a day-to-day basis, it may surprise you when you learn that they actually go to YouTube to watch videos about your product or service.
Doing thorough research and defining your target audience and their problems, and creating a persona, will guide you in creating this content and publishing to the appropriate platforms.
A lot of brands let this opportunity go by, because creating content without a guarantee to grow their bottom line isn't particularly appealing. This means that there are a lot of consumers out there who are creating content for their product or services, meaning that the brand only controls a small amount of the content about their offerings.
Check out episode 4, where we talked a lot about defining your target audience by learning how your product or service meets their needs.
Awareness, Consideration & Purchase
When we recommend a content strategy based on the buyer cycle, we like to break it down to these three simple stages, as it can be overwhelming when our clients realise the amount of content they have to create just to get in front of their audience.
Awareness
This stage can be the most difficult sell, because you're creating content that does not guarantee a sale, at least not right away. It's also the broadest of the content that you need to create, to cast a wider net to connect with your target audience but it's important to establish the connection as to why this content needs to be created.
In this episode, we used a personal trainer as an example. The PT needs not only to create content about who they are and how you can get into contact with them, but they need to create content about what their target audience is interested in, on a surface level, that they believe would help their problem.
We'll use them as an example here.
The type of content that is required in this stage is:
Expert content - based on your expert opinion, which helps show you as an authority on the subject and trustworthy. Side note: adding outside resources such as scientific studies can increase that trustworthy factor

The top 5 ways to lose weight

Educational - How-to guides are helpful here, as well as breaking down the components of the larger solution and providing more information about them.

The best foods to help you lose weight

Editorial - content that isn't advertising your product or service, but relevant to your offerings

3 Smoothies you can make right now
Consideration
There can be a bit of overlap at this stage between Awareness and Purchase. This is completely fine, as this process is never linear. At this stage, the consumer has clearly identified their problem and are heavily researching their solution. It means that the user could be going back to content created for the Awareness stage and even going forward to the Purchase state.
Continuing on with the PT example, the type of content you could create in this stage could be:
Expert guides- based on your expert opinion

The best exercises for abs
A fat loss exercise programme

Case studies - This is a great way to add social proof into your content and introduce a phase that many brands skip out on, or may use influencers to create content for them on their behalf

Before & After images or video
Purchase
At this stage, your customer is ready to purchase. This is where product or service specific content plays its role as well as:
Case studies - Once again, case studies are a great type of content to assist in the purchase phase

Before & After images or video
Time lapse
Client Testimonials
Retention & Advocacy
Many brands miss these stages in the cycle, because they're focused on the immediate win of getting the sale, and the potential of an increase CPA for incentives. If you can encourage a customer to come back repeatedly, it means that you will have someone who will sell for you by word of mouth alone.
Some examples of after-sales approach are:
Witchery send through a voucher for your next purchase, followed by another email with outfit suggestions, based on the product you just purchased
HostGator send through a discount coupon to use with products that could complement the product you just bought
The Good Guys send a survey with the incentive of a voucher
IKEA ask you to fill out a survey in-store after you have made your purchase, and offer chocolates and a coupon for a free coffee and cake
These kinds of methods can also be used in the hospitality industry. In an awesome episode of the #AskGaryVee Show with Jon Taffer, Jon detailed how you can encourage a repeat customer to your restaurant by:
Making a huge hoopla out of a deal such as a free dinner, meaning that you're not actually paying for the meal until someone rocks up
Identifying the customer of the deal with a coloured napkin at their table, and approaching them with an additional incentive such as $5 off a meal on their next visit. He suggests that a second visit is 40% likely.
On their second visit, the customer is approached with another deal.
A third visit is 70% likely.
Go forth
What we've provided here are just some examples of how content can be created to map to the buyer cycle.
Using the Google case study as a reference, you can see how complex a buyer cycle can get and how much content actually needs to be created from Awareness all the way through to Advocacy.
If you have questions you have about content marketing, you can email us at podcast@bam.com.au, call us on (08) 9228 2233.