On this episode of the Bam Creative Show, we're talking how to create a landing page that'll grab the attention of your audience as well as some common mistakes to avoid.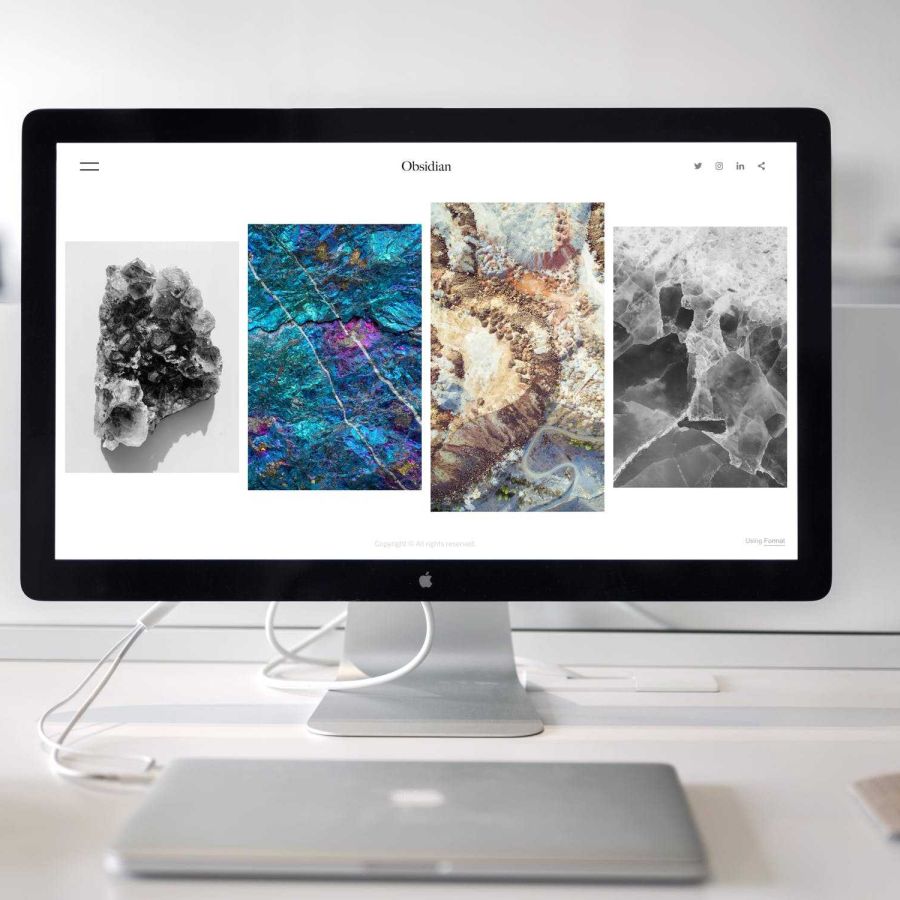 Episode 9
Show notes
On this episode, we delved into some of the most common mistakes to avoid when creating your campaign landing page, as well as some tips on how to keep your audience interested.
Episode highlights:
01:00 Landing page basics: what is the purpose of a landing page?
02:57 Why you'd need a landing page
07:43 How good copywriting can capture attention
09:00 How the AIDA model can work for your landing page
11:30 Technical and design aspects for an effective landing page
13:37 The cost and ROI
21:00 How to use pop-ups
You can listen to or watch the episode or you can check out the extended full post below.
Got questions?
We want to hear from you! If you have any questions about this episode, email us: podcast@bam.com.au or tweet us @bamcreative.
Your landing page isn't converting.
At least, not very well.
Maybe there are too many call-to-action buttons on the page.
Maybe your form is too long. Or too short (seriously).
OR it might be that your landing page doesn't load quickly on a mobile.
Ouch.
What makes a good landing page?
Let's go back to the very beginning here.
The purpose of a landing page is to capture the details from your audience, so that you can increase sales, leads, traffic, downloads - anything, as long as it's going in the upward direction.
Get their attention
How do you do that?
With a landing page being part of a greater campaign, it's best to do a deep dive on your target audience before beginning. You'll be able to gain better understanding of their pain points and their desires, and create your campaign with your target in mind.
This means that your digital marketing campaign will have the same messaging as your landing page, and you'll be able to create at least a baseline for reporting and tweaks later on.
Once you've got them to your landing page, you need to continue to hold their attention.
This is where it is at its most fragile, but we love the Attention, Interest, Desire, Action model for this
So many landing pages skip the Attention aspect of the AIDA model all together, but it is crucial.
Keep their attention
If your visitor has taken the leap of faith from your ad to your landing page, you need to continue to the conversation. Without it, your landing page could fall flat.
Bold imagery and words can do this effectively. Make sure that the language is about the visitor, not you. This is about what pain point they have, that your product or service will solve.
Make the impact higher up in the page, where the visitor will look first. Once you have their attention, the next step is to keep them engaged.
Hold their interest
There are plenty of ways to keep the interest of your audience:
Good copywriting. There are a couple of great resources on this with great examples: Brian Dean from Backlino discusses SEO copywriting, which is great for this and SEMRush also wrote a great article.
Avoid walls of text. Don't make your visitor work for it, but an effective landing page also doesn't shove a contact form in their face.
Breaking up the content with relevant images. Images or video that are used just to fill the space and don't add to the value of the page are a complete waste.
Use multiple call-to-action links, for the same action. If you're going for the long sales page, adding in a CTA to the same action throughout, can target a visitor when they are ready to convert, giving them more control.
Decision time
To help your visitor make their decision, you need to make your product or service look desirable.
This is kind of like how McDonald's has perfect burgers in their ads (but you know they don't look like that in real life) and people really enjoy eating them. Maybe they're with their friends and they all agree this burger is amazing. Before you know it, you're grabbing your car keys and fast-forward to an hour later, having Maccas regrets.
You can instill desire for your product or service in these ways:
Social proof, Maccas style. Showing social media comments or reviews.
Brand logos. If your product or service has been used by well known companies or brands.
Case studies or product shots in situ. If someone has used your product or service before, a case study is a great way for a prospect to place themselves in their shoes and imagine how your product or service would work for them
….and, action!
It's time. Your entire life has led up to this very moment.
Close the sale.
Provide a very simple way for your visitor to provide you their details.
It means that they don't have to jump through hoops to get what they came to get. Some examples are:
Making them fill out a long contact form, where all fields are required (are they, though?)
Providing numerous call-to-action buttons on the page, that do numerous things
Actually let them know their form submission or action was successful, so they're not wondering what happened
Loading a pop-up straight away
What are some good incentives?
Give the user value, that should always be number one.
Although this always depends on your target audience and industry, some of of our favourite incentives are:
Downloads: templates, white papers, fonts, free stock photography
Discounts: coupons, vouchers, multi-use discount codes
Tangible items: actual products that are sent out in the mail. No good person says no to a present. Maybe.
Remember: always map the incentive to your market.
"I have a website, can't I just point to that?"
Yes and no. As we always say, it depends.
Depends on what?
How old your website is and if it can handle mobile traffic
If the content on your site is good or not
Your budget
No matter your current situation, it's in your best interests to avoid these huge mistakes we've seen over and over:
Pointing any traffic to a landing page that was clearly not designed for mobile: it's slow loading, poorly designed, a pain to use.
Running an AdWords campaign that points directly to your homepage, without a clear funnel. This can actually devalue your ad.
Not having a clear purpose and conversion point in mind. What is it that you actually want the user to do, and what value will they receive?
But first things first:
Why is it important that your landing page loads quickly on a mobile?
We've said it before, and we'll say it again:
Everyone is on mobile
If your hope is for traffic to go to your landing page from a Facebook ad for example, that user is most likely on their phone.
Mobile users are very different to desktop users. Mobile users don't have much time, at least they don't think they do. They're consuming content much faster than desktop users and they want answers, downloads, free things, THRILLS, immediately.
If they have spent the time to click through to your landing page, it better be ready to capture their attention and get them to convert.
The money question
If you've already got a website, you may not want to go elsewhere to build a landing page or two.
We get it, money is tight these days.
Think about this:
The cost of creating a landing page may bump up the campaign cost, but it may also decrease your ROI, which would make it worth creating the page.
You can also do split testing, to see which landing page is most effective, driving your dollar further.
The focus for a landing page should always be about the return, never the cost, because the whole point of creating one in the first place is to improve on your current situation whatever it may be.