RISE Conference 2016
Updated 31 May 2021 (Published 14 June 2016) by Miles in Business Tips
Irish-born RISE Conference is pitching itself as the Asian region's big startup event, and it seems like it will deliver. There were 8,500 delegates from 88 countries arriving in Hong Kong for the three day conference, and an exciting vibe about the area.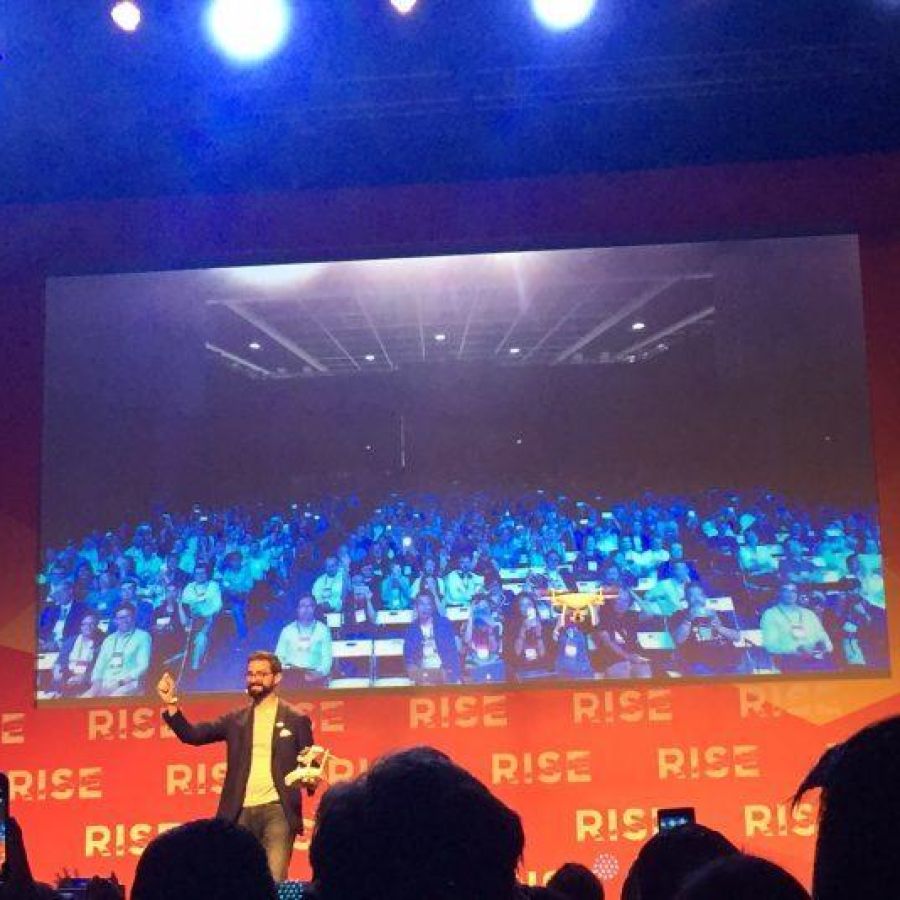 Travelling to Hong Kong is no mean feat for us West Australians, however the other option of the nightmare flights to USA makes the 9.5 hours of flying (with a quick stop in Singapore) a walk in the park.
RISE Conference had its own mobile app, which means you could create your own schedule from the many events occurring. There were 5 or 6 stages happening at the same time, so you needed to try and keep track of what you wanted to see - as it was, I missed a few talks I had hoped to catch.

The bonus with the app was that it included all delegates details, so you could use this as a messaging platform. I teed up a number of coffee chats with folks that looked interesting, and it worked well. That's when the app didn't crash, which was a huge problem for many delegates, looking at the social media fallout.
Stages were named fairly accurately, depending on content; we had Centre stage for the big-name talks, Enterprise, Builder, Startup, Commerce, Finch, IoT, and Marketing.
Speakers came from across the globe, and everything from drones to marketing to attracting VC money and more was covered. We had speakers from Uber, Facebook, DJI, Matahari, 500 Startups and plenty of other well-known brands.
The centre of the massive convention space was taken up by small stands full of aspiring startups. They were broken down lonely by their stage of development and growth; there were areas for Alpha, Beta, and Start.
Each day, these stands were populated with new startups from many countries (a shout out to the 5 or 6 Australians I met with booths!), so there was something new to see every day. These startups had to pitch and be selected to get these stands, and then pay a few thousand to have them, so most of them had a polished pitch and materials.
Speaking to a few other founders who had booths this year, they were very encouraged by the interest from both customers and investors alike. I look forward to seeing what news comes out of these guys over the next few months.
A number of sponsors also had booths, and then there was the Mentor Zones, as well as Venture Zones, for people to book meetings with various mentors or short pitch times with a large number of VC firms. These had to be booked prior to the conference, and as you can imagine, they were booked out very quickly.

The pitch stage was always packed; hundreds of startups pitched in a competition, which was whittled down each day to semi-finals and finals.
Much of the value I found was in the night summits, which were effectively pub crawls, where hundreds if not thousands, gathered each evening to have a few drinks and network. I met dozens from places across the globe. The exciting bit was the openness to share on stories of growth and finance, with a number of people sharing how they raised and what their lessons so far have been.
As well as the conference night summits, a number of sponsors had open bar nights and local startup groups and co-working spaces also had evening drinks and activities.
Because you were issued a wristband that you couldn't remove for 3-4 days (yes, the humidity and heat didn't make that enjoyable), you suddenly found you were never a stranger in the city; there was always another wristband wearing person somewhere nearby, and all were ready to strike up a conversation, or give directions.
Summary
Now that I have one of these conferences under my belt, I have a better understanding of what to expect. If I do go back next year, I'll be booking a few meetings with mentors and VC's, and possibly pitching for a spot on one of the trade show areas.
If you do consider going next year, please let me know. It would be good for a group of WA founders to make the trip.