iOS 12 has been released, and it's biggest feature could also go unnoticed or misunderstood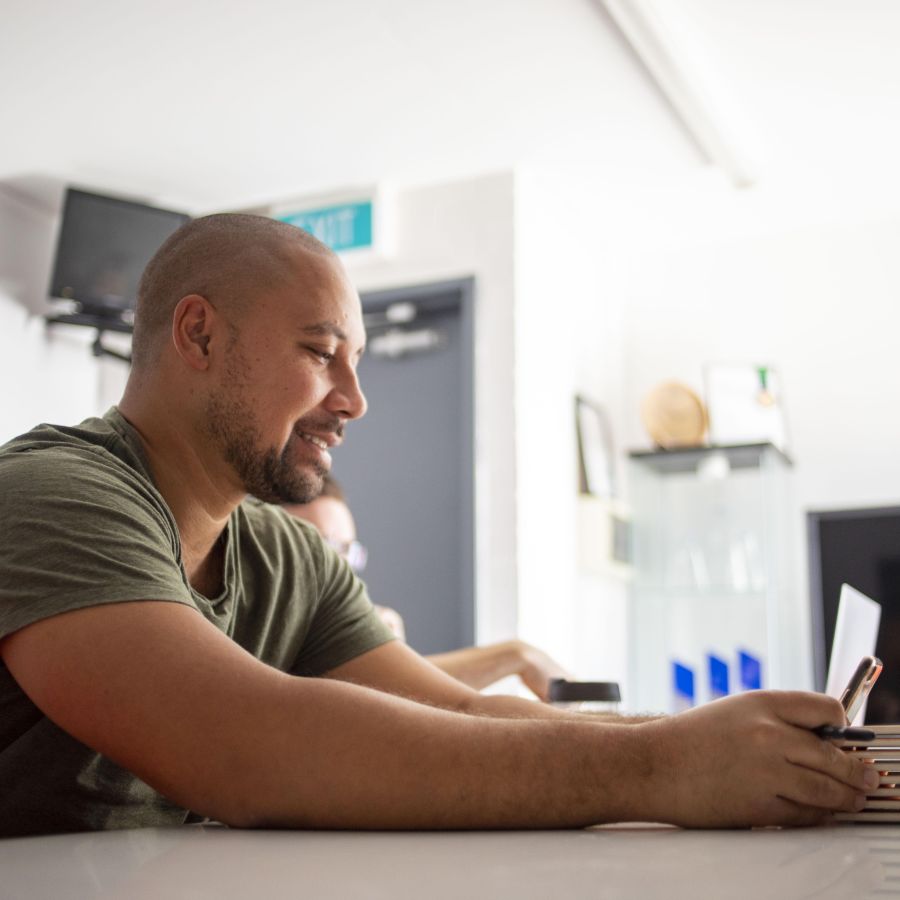 EPISODE 41
iOS 12 has been released, and its biggest feature could also go unnoticed or misunderstood.
Your iOS device monitors your common usage patterns and prompts you to set a custom phrase for an action - e.g. instead of 'call George on his iPhone', just set 'call hubby'
Added APIs for third-party apps to expose available functions
Can browse these suggestions in Setting > Siri > Shortcuts
This will start surfacing itself the more you use your phone, and the more apps offer API support in their updates. But there's an even larger bunch of productivity hacks available within the separate Shortcuts app, available for free on the App Store
This app started as a third-party app called Workflow which uses clever workarounds to hack iOS as best it could to perform complex inter-app actions and data manipulations, allow you to chain multiple actions together and even add the action as a widget or share sheet action for quick and convenient use in lots of different contexts. Apple purchased the entire company last year, and made Workflow a first-party citizen with even deeper system access, and added syncing between all your devices including Watch and HomePod
There is also a Shortcuts gallery for you to download and customise, and many websites offer their own custom Shortcuts which can be installed straight to the app.
Gallery examples which range from productivity-related, health and wellness, and general household utility. Here are some of our favourites:
Quick directions to your next meeting
Notify all meeting attendees that you're running late
Kick Back And Read shortcut that grabs 5 articles from your app of choice - or:
Speak Body of Article if its too much effort to be bothered actually reading
Remind me when I get to work
Search link on twitter
"download this file" (saves an online file to the Files app)
a URL shortener
There are some handy photo-related ones, like creating an animated gif out of a burst photo, or an awesome one available on macstories.net which layers an image of an iPhone around your most recent screenshot - turn your iPad into a batch image processor
You can save each Shortcut can a widget, teach Siri a trigger phrase, add to share sheet or even add to your home screen. All shortcuts are available from the widget by default, and are added to the share sheet if it makes sense to do so - ie if the shortcut accepts that kind of data. You can also set questions which get fed back into the shortcut as data.
And of course you can create your own. The available options increases with the number of iOS 12 optimised apps you have installed.
You get a whole bunch of scripting options and access to a huge list of system-level options. All your existing shortcuts become available too so you can just drag them into start daisy chaining them. There's detailed explanations for all the geeky stuff too.
As we talk about in the episode, not all apps have the support you'd expect yet - looking at you Apple Podcasts! But for everyone that doesn't, you may find a bunch of new apps that take advantage and allow you to achieve more by doing less - here's an example of the Overcast podcast player's available options.
So if you've updated, why not dive in and see whether any of the shortcuts can make your device work harder for you. Let us know if you create anything cool!