Storage systems for any environment
APC Office is dedicated to providing cost effective and efficient storage solutions for libraries, schools, universities, healthcare facilities and corporate offices, while APC Storage Solutions is a leader in design, engineering and manufacture of warehouse storage solutions.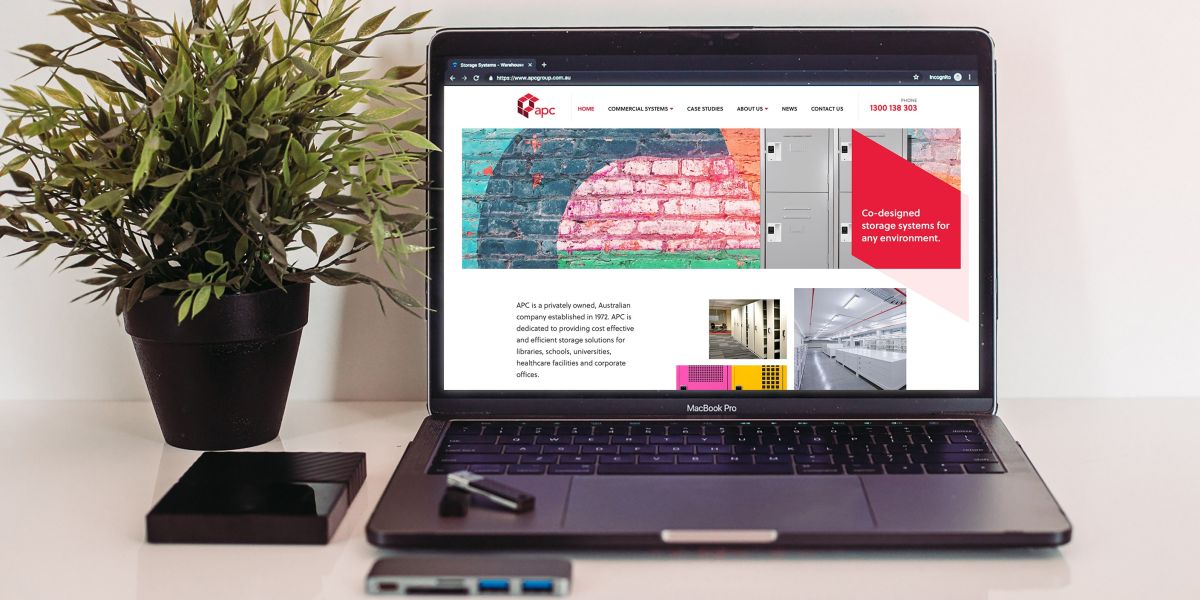 Client:

APC Group

Industry:

Enterprise

Location:

Sydney, Melbourne, Brisbane, Perth

Live Site:

Completed:

November 2017
The Brief

APC Group came to Bam Creative for direction in the separation of APC's commercial arm from their industrial operations.
After an initial branding exercise, the brief was to develop a pair of websites to showcase their innovative storage solutions for each of their subsidiaries.
With newly developed branding and a common list of functional requirements, Bam Creative undertook the task of developing a cohesive yet distinct online presence for APC Group.
The Solution

Taking cues from the branding exercise, the website design leveraged blue and red themes for the industrial and commercial sides of the business respectively.
The general layout was made consistent with a sharp, modern and accessible design, aligned with the integrity and bespoke nature of the business.

Supporting graphics were developed with similar styles and designs, but unique iconography to ensure each brand remained discrete.
The site was custom-configured in Craft CMS to allow a rich content publishing platform, flexible site layout and dynamic content propagation.
Eschewing reliance on off-the-shelf frontend frameworks, the website was created for fast performance.

Supplementary content such as case studies and news articles are published once and dynamically loaded throughout other areas of the website to promote the wealth of success and innovation the company maintains.
Thanks to the customised publishing framework, full control is given to the client to manage website content ensuring product pages are detailed, attractive and relevant to target audiences.