Beginners Guide to the Growth Funnel
Updated 15 January 2020 (Published 21 February 2017) by Miles in Business Tips
Growth hacking is a term that's regularly thrown around in marketing and business circles. Still, there is somewhat of an unknown element about what it really is.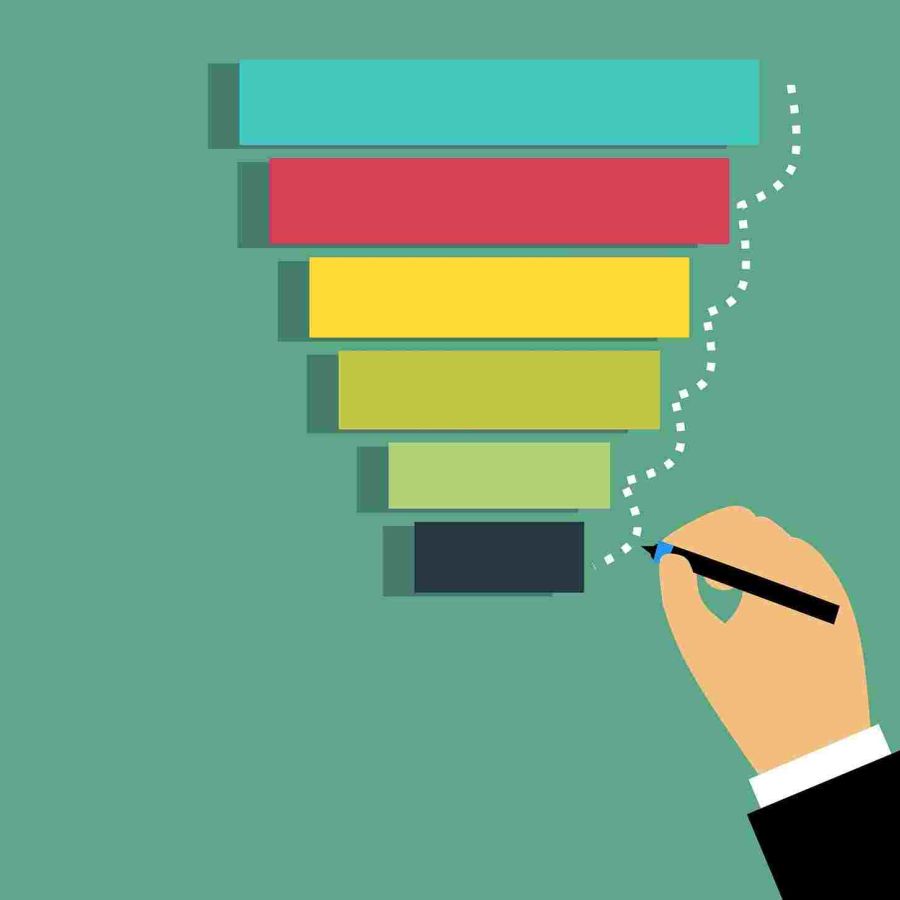 Breaking it down, growth hacking is a somewhat linear process known as a growth funnel. A cone that has the capacity to rapidly build brands and help your business.
A growth funnel is a way in which a business can gain clients. It's a five stage process in which the business turns the first point of contact with the customer, into revenue. Once the marketing efforts has caught the attention of and have drawn the customer in.
The process is commonly called AARRR. An acronym for Acquisition, Activation, Retention, Referral and Revenue. The process focuses on each step required for a growing business. Like all things however, the growth is relative. For example, a business may use each step on a day-to-day basis, where another may use steps on a monthly basis and so on.
Created by an entrepreneur named Dave McClure, Dave first presented the process in a now famous speech. An entrepreneur and a founder of numerous startups, Dave knows a thing or two about growing businesses from the ground up.
Finding the right direction for a business can be difficult for new CEO's. Thankfully, this framework is a simple, easy to understand and implement growth model. Using the five stages of AARRR, a business can solve problems, prevent issues and become actionable within their market.
Here we have outlined the beginners guide to the growth funnel in simple terms. Remember, this framework can only be effective if your marketing has been. With the first step only occurring once you've managed to successfully capture the attention of your target audience.
Acquisition
Being the first stage of the funnel, acquisition is the first point of contact between your brand, website or product and the customer. This is an important first meeting, as it can either acquire a customer or have them not engaged and subsequently, a one-time visitor.
When it comes to acquisition, the most important thing is having the customer be engaged. Sure, it'd be great to have huge numbers of people on your site. However, if none of them are engaged (on your site for >20 seconds) and instead bounce off your page, something is wrong. Sometimes a low volume of targeted traffic is better, as they can potentially be the most profitable to begin with. Use heatmap programs to see exactly what they do and where they go on your website.
Once your business is launched and landing visitors, you should be regularly checking the engagement levels. Like previously said, if a customer is on the site for more than 20 seconds, they're likely engaged.
An advanced stage of acquisition is acquiring the visitors to your regular updates. For example, subscribing to your blog, starting a free trial or following you on social media.
Activation
The second stage of the growth funnel is activation, where people actually use your product. Collecting subscribers and sign-ups to your brands website is merely the first stage. Turning these people into customers that actually use your product is activation.
To get these customers onboard, send an email to the customers, reminding them of your product and offering. Make it enticing for them, to try to make the customer come back and use your product.
The activation process involves processing the acquired customers onboard, so that they can then understand your products value. They invest time into your product, examining its value and understand how they can use it in their lives. They then attach their perceived value to it. Which they will then decide if it is worth parting with their money for it.
Retention
You've now had customers actually use your product, now you want to make them return users. Doing this, the customer will provide you with increased data due to increased use and to have them truly understand your value proposition.
Don't be tempted to start charging them yet, as they have only begun to use your product. Instead, look to make them regular customers. Just because they've tried it out a few times doesn't mean they want to purchase it.
Again, remember that retention is relative to your product. As some products may only need use on a monthly basis, while others are more regular. As some products daily use and other's less so, ensure to have programs in place which let you gain a metric for this type of customer. To accurately assess the situation through data is vital to the increased understanding of your products place in the customers' life.
If retaining customers is difficult, try to keep in contact. Continue to show the value of the product and merely let them know you still exist.
Referral
Managing to get people to talk about your product with their peers is great for a business. Since word-of-mouth can be the best performing marketing strategy you can have, referrals can pack a punch. One that turns into a solid ROI.
Referrals allow for the driving of organic growth. Having a customer be an ambassador or advocate is a strong tool. When they speak to their friends, family or colleagues about your product, they'll likely listen.
If you can drive organic growth, you have to potential to become somewhat of a posterchild for growth hacking.
Some companies can support this step by placing mechanisms to enhance referrals. By providing the customer making the referral with a reward can go a long way. Being able to 'invite a colleague', or implementing a 'share' button for customer social media accounts, can be effective.
Again, with this stage, you want to see how many eyeballs get to your screens. Implementing tools to measure and track this, is vital. You may know that you're getting more traffic through evangelist's advocacy, but you want to know how many of those are turning into purchases.
Revenue
The final stage of the growth funnel is revenue. This is when people are now actively using your product, understand its value and pay for it. This stage, essentially is counting the amount of customers that are buying your product.
This stage is a crucial part of the process and can help you avoid the use of useless vanity metrics. Metrics such as visitors to the page, which hold no real value. Instead, you now get to see how the previous steps are translating to your bottom line.
Don't be tempted by revenue too early in the AARRR process. Throwing prices at people before they've had the time to properly assess the products value can scare potential customers away.
Summary
Growth funnels are a simple and effective way to grow a business. Using the AARRR growth model, you can put into play a series of steps which can allow increased customers and ultimately revenue.
This growth model is simple and provides you the basic tools to grow your business. Regardless, this model tells us something. You can't really hack growth. Instead, you can use data, analyses and patterns to grow your business and ultimately gain customers.
Good luck with the hacking and happy growth!