Tips for Creating Your Social Media Strategy
Updated 31 May 2021 (Published 3 August 2017) by Jessica in Digital Marketing
This week, we're talking about using Facebook and Instagram for your business and what to include in your social media strategy.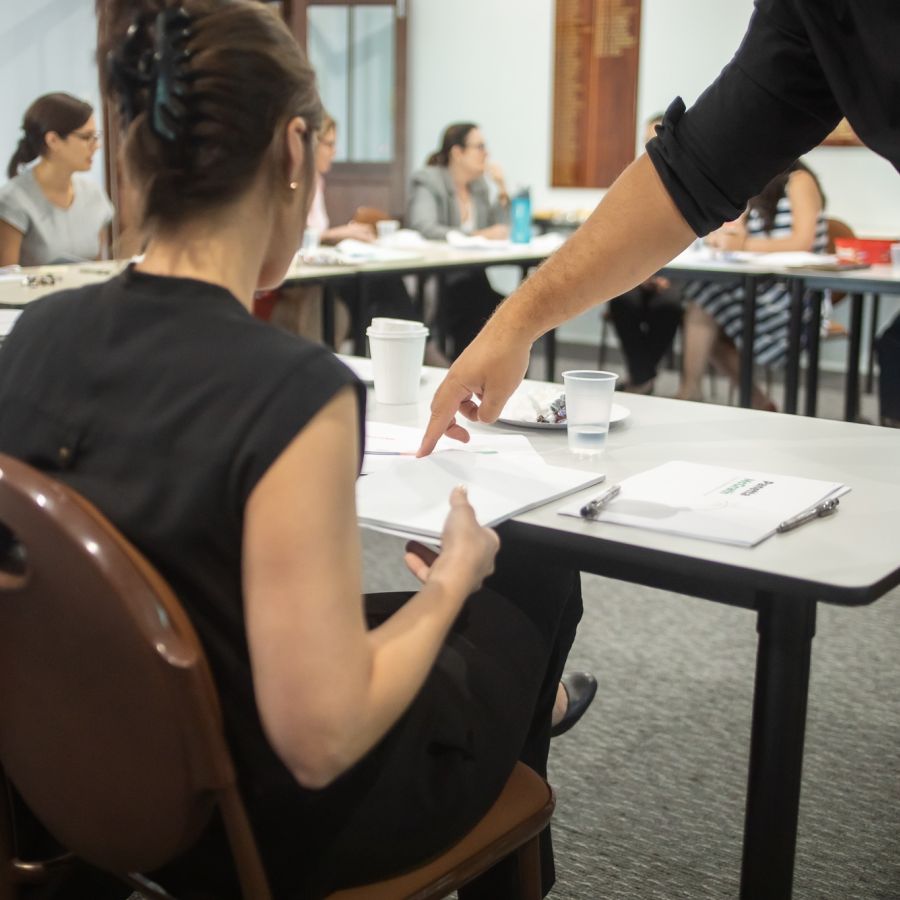 Episode 2
Show notes
Last week, we talked about whether or not you need a website for your business. The conclusion was unanimous that for any business in Western Australia, even a small brochure website is worth adding to your business arsenal. Now, we're talking about social media for your business and in particular, Facebook and Instagram and how you can use it to increase brand awareness.
Show highlights:
Ensuring that you establish your brand and key messaging before embarking on a social media
Defining the role social media plays to tell your brand story and encouraging users to click-through to your website
How to use Facebook insights to target content and campaigns specifically for your defined personas
Understanding the difference between the platforms and creating content for each
How to create and evolve your social media strategy over time
Got questions?
We want to hear from you! If you have any questions about this episode, email us: podcast@bam.com.au or tweet us @bamcreative.
Creating your social media strategy with Facebook & Instagram
If you're unsure of how Facebook and Instagram fits into your business strategy and what it can do for you, we've got some tips to help you get started.
Before you dismiss the idea of these social media platforms and the communication power that they hold, you should know that established businesses already use these platforms to engage with their audience at scale, using them to tell their brand story and bringing down any barriers between the business and the people buying them.
Branding your business
Before utilising any social media platform, it's important that you establish your brand, brand persona,target audience and ultimately find your voice as a brand. This will ensure that you have clear and consistent messaging, connect with your target audience and also guide you in creating content for these platforms down the track.
Ultimately, you need to understand who you are as a business - which may be very different from who you are as a person depending on the size of your team and the working relationships you find yourself in. Either way, your prospective clients are buying your product or consuming your content because they have connected with YOU as a brand, not your product. This means that when you're using social media to tell the world about who you are and your products, most of your content should be working to create a connection with your customers, rather than using it to continuously push your products.
A really good example here is Nike, who have built up a loyal brand following just from their message alone. People will buy their products, probably throughout their lives, just because of the connection they feel with the brand.
Ultimately, all the content that you create for your social media platforms should adhere to your brand objectives. The standard brand objectives are:
To increase brand awareness
To increase sales/leads
We'll be delving more into branding in a future episode.
Your audience
Once you've defined your brand, you should have a better understanding of who it is you're actually targeting. Before jumping into Facebook and Instagram and creating content, it's important to create a target audience profile, so you can ensure you're creating targeted information and getting your message to the right audience.
Once you've defined your target audience, you can ask the following questions to create a persona, such as:
What is their background? Name, age, gender, family situation?
What is their role?
Their interests?
Their pain points?
What publications do they like to read?
You can certainly go into more detail here and this will be covered in a future episode. However, these are just some questions to help get you started.
If you already have a website, there are some additional tools you can use to help you create a detailed persona:
Google Analytics: you can gather information about site visitors such as age, gender, countries, cities interests and their line of work
Facebook Page Insights: if you currently have a Facebook Business page, you can collate data on the people who currently interact with your page such as age, gender, countries and cities.
Additionally, you can use Facebook Audience Insights which is available through your Facebook advertising account. This is an incredibly powerful tool that can help you to build a detailed persona by detailing their interests and then creating content relevant to their interests to engage them.
This tool also allows you to create and build audience profiles as well as look-a-like audience profiles which is awesome for split testing any campaigns.
Once you've created your target audience profiles, it will be much easier to create content for them and support your ongoing strategy.
The Strategy
The reason why many successful brands use social media is that it essentially removes any interpersonal barriers between you and your target audience, giving your brand a personality and allowing your audience to connect with you on a human level.
Which platform?
Facebook and Instagram isn't going to be suited for every business and the reality is that you may not have enough time to dedicate creating a strategy and content for both platforms. Using a combination of both platforms ensures that your brand is constantly building and is visible in the eyes of your audience.
Social listening
Your strategy should also include the time to watch what your competitors and industry are doing on social media, as it will give you information on how people use and interact with your brand and the industry. It'll help you create content accordingly, ensuring that you are in touch with your target audience.
Be part of the conversation
Today's consumer are a lot more saavy than previously. With social media and smartphones, we know exactly what we're looking for and we're able to control the buying process. Traditional advertising is a form of disruption to any audience.
We all know what it's like to be watching a reality show when they're about to announce the winner, and then an ad comes on that's about 10 times as loud as the show you were watching, forcing you to clamour for your remote and turn it on mute until your show returns. It's important that your content adds to your brand strategy and doesn't disrupt the user by having very clear branding or a logo on the content. Your users want to feel as though they are part of the experience and not feel as though they are being marketed to.
Your content strategy
Before creating content for Facebook and Instagram, it's important to jump in and learn how each platform is used and how people interact with them. This is so you can create native content to the platform and be part of the conversation, rather than loudly interrupting (or disrupting).
Take stock of your strengths and weaknesses: do you have a camera? Can you write? Do you have access to a design program? Take stock of what you have available to you in order to create content, and if there are any gaps, it may be worth outsourcing this part in order to create a well-rounded social media strategy.
Mobile first
As mobile use increases, it's important to create content that is fit for mobile-consumption. This ensures you are reaching your audience no matter the device they are using and that they are able to engage with your content without having to work for it. This means:
Keeping text on images to an absolute minimum and making sure they are still readable on mobile
Getting the point across in your copy before it gets cut off
Making the call-to-action clear
Facebook advertising also allows you to preview your ad in a mobile device, so you are able to test how it will look before publishing.
Video
Both Facebook and Instagram allow you to quickly upload videos to your account, giving a face and voice to your brand. Engagement with video content is exploding, and with the best camera around in your hand, you can create content that will help to build your brand.
By studying our client's metrics, we have also noted a significant difference between the engagement of video content versus non-video content, across both Facebook and Instagram.
Competitions
Creating and running a competition on Facebook and Instagram is a great way to increase brand awareness and to also build a database for future engagement.
It is not exactly going to affect sales because the aim here is to actually increase your database by incentivising your target audience. However, this database may eventually convert into sales through consistent brand messaging.
The metrics
You should be aware that it can sometimes be difficult to quantify social media, especially as it is a long-term brand awareness strategy. Don't expect quick wins and overnight success with each and every post. Building a brand takes time and so patience is the key here.
The metrics for your campaign will change depending on your goals. For most Facebook and Instagram campaigns, the following metrics are often recorded and measured:
Facebook posts: reach, likes, comments, shares, clicks to website/CTA
Facebook page: likes, follows, clicks to website/CTA
Instagram: post reach, likes, comments, engagement, impressions
Instagram profile: likes, clicks to website
These metrics can be used to develop further campaigns and evolve current strategies.
Document vs Create
Here at Bam Creative we're fans of Gary Vee (well, most of us are). He's the champion for documenting content and publishing, rather than spending hours painstakingly crafting the perfect piece of content.
The reality is that content is quickly consumed, and so it is better to create content of value at scale, rather than spending a lot of time creating perfect content, therefore reducing the number of times you are posting to social media. The point is to remain constant and providing content of value to your audience, which is why the groundwork for brand development is incredibly important.