5 Powerful Content Ideas for Your Social Media
Updated 13 December 2021 (Published 19 March 2019) by Jessica in Digital Marketing
In this article, you'll learn 5 pieces of social media content to share with your audience to grow your business.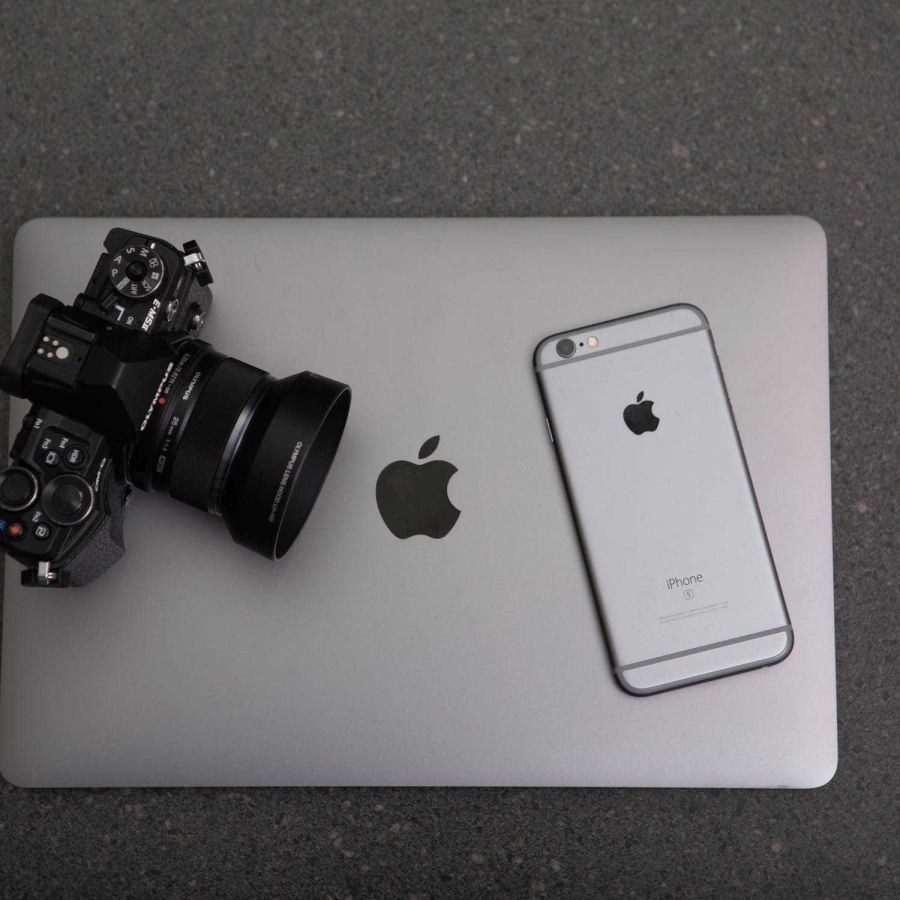 EPISODE 54
Creating new, relative and valuable content for your social media platforms can be a little bit tricky… ok it can be really difficult, especially if you're using social media as a marketing tool for your business to:
Gaining the attention of prospective clients
Growing brand awareness
Making more sales
Improving brand loyalty
Establishing yourself as an authority
To know what social media content to create you have to be able to connect with your audience on a deep and human level, this will allow you to more effectively create shareable content.
You have to also keep in mind that there is still a person behind that smart device, it's not a robot. You need to understand how they think and feel so you can refine your content to appeal to them more emotionally.
In this article, you'll learn 5 pieces of social media content to share with your audience to grow your business.
Everyone Loves a Good Story
Giving your audience all the facts about your products and services are irrelevant, it doesn't matter if your products are better, faster or more efficient, all that matters is what the audience believes.
A customer, your audience is more likely to remember you when there is a strong emotional connection made between your business and them, and telling your story is the best way to make that connection.
By telling your story to your audience and connecting with them on an emotional level, it makes you more relatable and likeable.
This helps eliminate the need for all the salesy talk, you won't have to ask them to buy anything off you because they will naturally want to buy off you because they want to support you.
Here are some ideas to help tell your story:
What's coming up in your business this week
Projects you're working on
What challenges you have faced during your time in running your business
The highlight of the week
Why you got started
Sharing What You Know

Sharing is caring, right? Of course, it is, that's why sharing with your audience free and valuable information about your industry is extremely essential in building trust.
A prospective customer who follows what you do, who believes and trusts that you are the very best within your industry will be a prospective customer that eventually will turn into a paying customer
Sharing what you know establishes you as an authority figure in the minds of consumers
You become top of mind when these consumers are looking for a solution to a problem
Here are some ideas on what you can share about what you know:
Become More Human

As we said before, there's a human behind every smart device, not a robot, and your goal is to connect with them by removing your business mask and showing them who you really are.
You do this by either taking photos or selecting imagery that's available out there that reflects who you are and what you're passionate about, this is what will show your audience the more human aspect of your brand or business.
When you become more humanised it becomes a lot easier for your audience to connect with you because they can relate to you more easily
This is what will also be one of your unique selling propositions that is crucial in building trust with your audience and something that none of your competitors can copy which will make you stand out even more.
How can you show how human you are? Here are some ideas:
Funny quotes
What are you passionate about and why?
Hobbies you enjoy
Do More Videos

Due to algorithm changes (especially on Facebook), video is becoming increasingly more popular for content creators and marketers to use in their social media marketing strategies.
Why? Because if you record longer videos it means that there's more of a chance people will spend consuming your content, which will tell the social media platforms that your content is more valuable and therefore show it to more people
Try make videos that range between 30 seconds to 3 minutes. Invest in a good video editor so you can fine tune the output as needed for every social media channel.
If you film podcasts or vlog type content, repurpose that into smaller pieces of shareable content
Unsure what videos you can create? Here are a few pointers:
Tutorials and how- to's
Day in the life
Answer questions
Webinar
Behind the scenes
Quality over Quantity

Invest in producing quality pieces of content of quantity, gone are the days of producing high amounts of mundane pieces of content, people have short attention spans so you need to produce quality content that will grab their attention
Quality content builds authenticity, trust, awareness and paying customers
Quality content is engaging. The more engagement on your social media platforms increases brand awareness, trust, increases your website traffic and produces more conversions.
Quality content also creates social proof amongst your audience and prospective clients because when content is shared on social media and it receives lots of engagement such as likes, comments, and shares, the likelihood that others will also engage with that content is increased. When users see a piece of content that receives high amounts of engagement, it grabs their attention because they perceive that a piece of content is high-quality content and worth the time to consume.
Summary
Your success with your social media content will come from being authentic in what you create and building a strong, genuine and human connection with your followers and prospective clients.
Social media allows you to share more than just your business life, it allows you to share content about every aspect of yourself which ultimately makes you unique and different to everyone else
Your prospective clients want to know more about you, the person behind the business, they don't want to have sales jargon forced upon them, they want to be involved in the process of your businesses journey and growth… That's why they chose to follow you.
So follow these 5 tips and share useful, and valuable content with them that not only helps them solve their problems but makes them fall in love with you and you will see success in your social media content marketing.