Guide to Keyword Research: What It Is and How to Do It
Updated 22 February 2022 (Published 8 December 2021) by Miles in Digital Marketing
To rank well on Google, you need to know the right keywords to target first. This is called keyword research. In this guide, I will explain what keyword research is, and how important it is for you and your business.
Imagine being psychic and knowing what your ideal customer would search for on Google to find your competitors. Actually, there's no crystal ball needed, just some plain old fashioned hard work. It's called keyword research and I'll show you how.
In this article, I'll help you understand why you need to know your ideal keywords, how it all fits in with search engine optimisation (aka SEO) and how you can get an unfair advantage over your competitors. Let's get into it!
This guide is broken down into some clear sections to make it easier for readers. I encourage you to read it from top to bottom, however if you are visiting again and want to jump straight to the right section, here's a quick way to get there.
Ready to get into learning about keyword research? Let's do this!

What is keyword research?
In a nutshell, keyword research is the process of looking at what people are searching for, when they are finding services or products like yours.
In a broader sense, keyword research will tell you which topics people care about, and which are popular among your audience. This will allow you to create content on subjects that people will actually want to read.
Everyone has a different reason for doing keyword research, and there are many different ways to research the right keywords.
Every solid SEO strategy starts with identifying the best keywords that you can apply to your content and all your digital marketing. This is where keyword research comes in.
Keyword research involves typing your target keywords into a keyword research tool, or paying to have your keywords analysed by a specialist. For example, I list some free and paid tools down below, and we also offer keyword research services here at Bam Creative.
Keywords are the key to bringing new traffic and visitors from search engines. It is these keywords that readers will search for in a search engine, and you're trying to rank for; that is, you want to appear in search results.
Intent matters as well. For example, if a user was searching for "how to register a domain name" Google will figure out they are looking for a specific website or article that helps answer their question. However, if it were "domain name registration prices" the intent is quite different; the user wants to register a domain name right now.
Why is keyword research important?
Before you can really optimise all the content on your website for search engine optimisation (SEO) purposes, you need to know which keywords your audience is searching for the most.
Search engines, such as Google or Bing, use the phrase or search term you type in, to serve up the most relevant results. They use many different methods to determine who appears where in the results, however to have any fighting chance, you need to incorporate the right keywords in your content.
It's easy to think that you can just enter in a handful of keywords and, boom, you're done. Wrong. That's not how it works at all.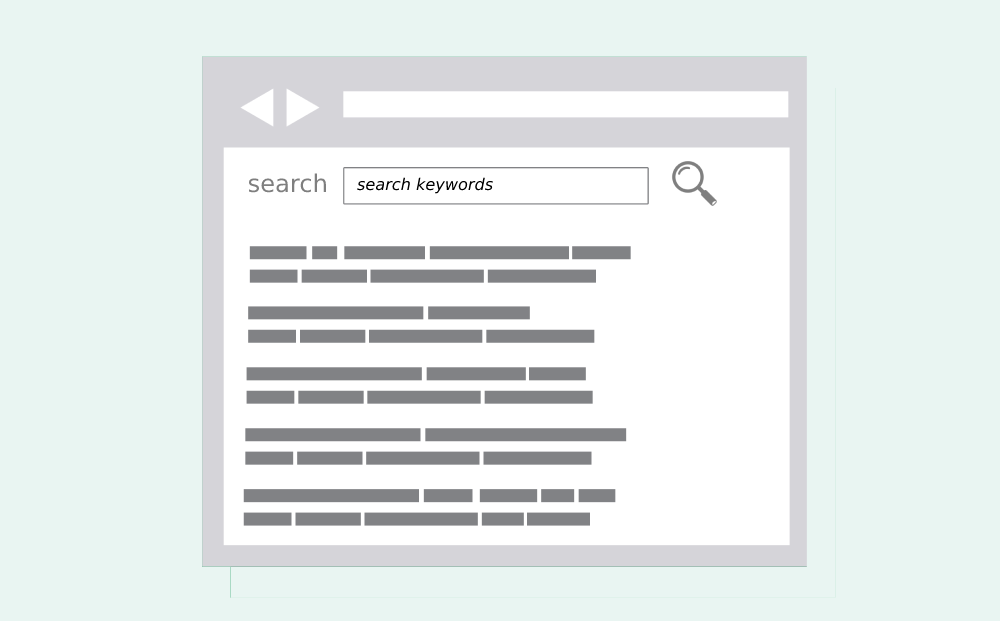 How does it fit into SEO?
As previously mentioned, keyword research is the first step to having an effective search engine optimisation strategy. It tells you what people are searching for and how popular those topics are among your audience.
This keyword research strategy is a vital part of the SEO process.
There really is no point in going through every word on your website, optimising it all to where you are happy, unless you have done the hard yards with keyword research to begin with.
For example, say you have a signage business in Perth. You may target the phrase 'signage mt lawley', however my research shows only a handful of people ever search that phrase. Then you may want to target 'signage western australia' however that's very popular and also competitive with many other websites chasing that keyword.
So, what are you going to do? This is where keyword research comes in.

Keyword research tools
When you want to do keyword research, there are a number of tools out there to help you out. These can help you with narrowing down your search for specific terms, as well as finding related keywords and relevant content.
As you will see from the list below, keyword research tools don't need to take a large portion of your marketing budget.
You can start by using free tools to begin with, and then later on you can swap to paid software. You'll find generally that the paid tools are far more feature rich, and perfect for someone who is taking their website SEO extremely seriously.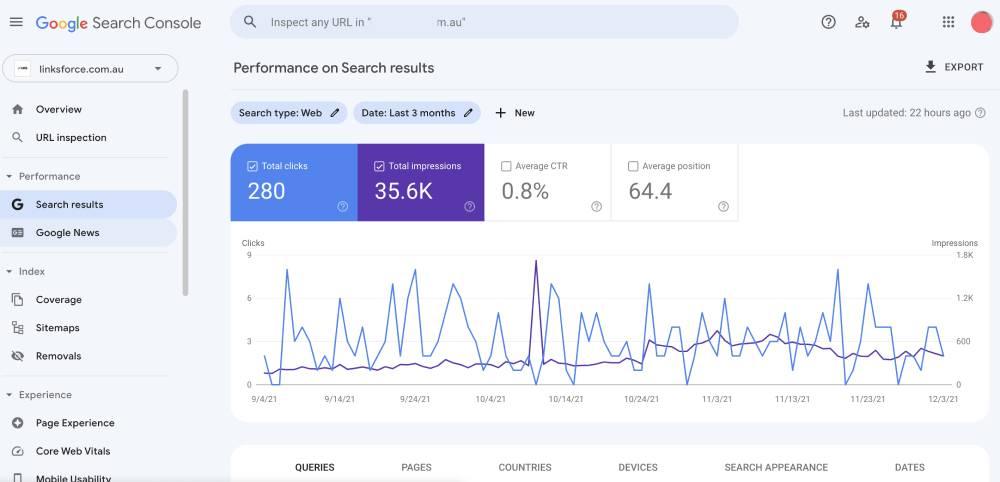 Free keyword research tools
Here are some handy keyword research tools online for those who don't want to pay for professional SEO software. Some of my favourites include the following.
Answer the Public
https://answerthepublic.com/
KeywordTool.io
https://keywordtool.io/
Keyword Tool Dominator
https://www.keywordtooldominator.com/
Google Trends
https://trends.google.com/trends/?geo=US
Google Search Console
https://search.google.com/search-console/about
Google Keyword Planner
https://ads.google.com/intl/en_cy/home/tools/keyword-planner/
Just because the above tools are free, doesn't mean they are terrible; you can get some great information, somewhat limited however, from them all.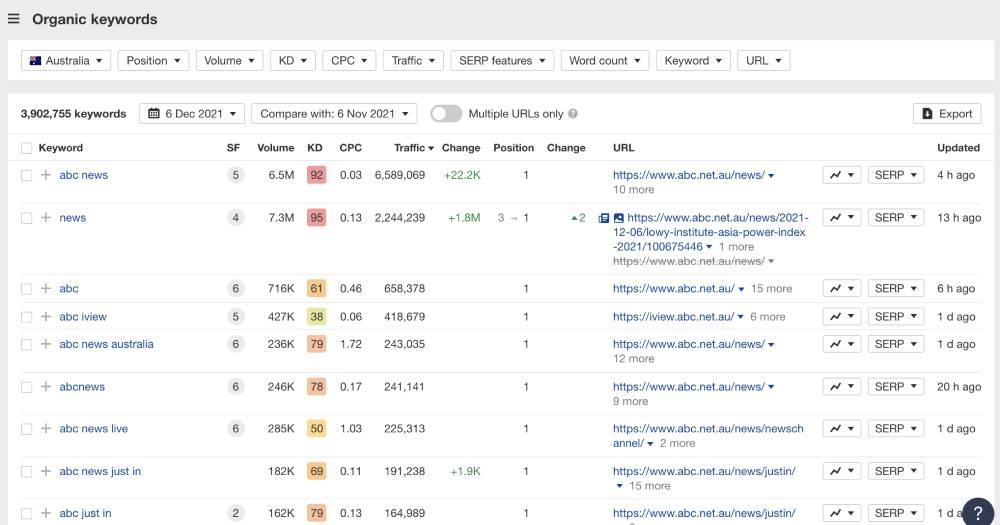 Paid keyword software
There are plenty of different paid software packages out there, depending on your requirements. The three I would recommend the most, are;
Ahrefs
https://ahrefs.com/site-explorer
Moz
https://moz.com/tools/keyword-difficulty
SEMrush
https://www.semrush.com/
Take a few of these software tools for a trial, and I am positive you will find one that you like the most. All three are really useful and highly recommended.
How to perform keyword research
If you want to rank for keywords, you need to figure out what they are. But that means going through your entire site, category, and blog.
If you want to rank high on Google, you can't just randomly guess.
There are certain keywords you should focus on to find the best keywords to use on your website.
By completing the following steps, you will be able to find keywords for your website. Then you'll be able to find keywords that you will want to include within your website, landing pages and possibly want to talk about on your blog.

By doing so, you'll be able to rank for these keywords, and then your target audience will be able to find you by searching those keywords.
I'm going to use two software packages to do this, one free (Answer the Public) and one paid (Ahrefs). So let's get into it.
Keyword research with Answer the Public
Answer the Public gives some great information for a free keyword research tool.
Keywords are the words that people search on Google for your business. If you want to rank for them, you need to know what they are so you can rank on the first page of Google.
This process isn't going to be easy if you aren't used to keyword research, but you can find keywords for your website if you know how to do it.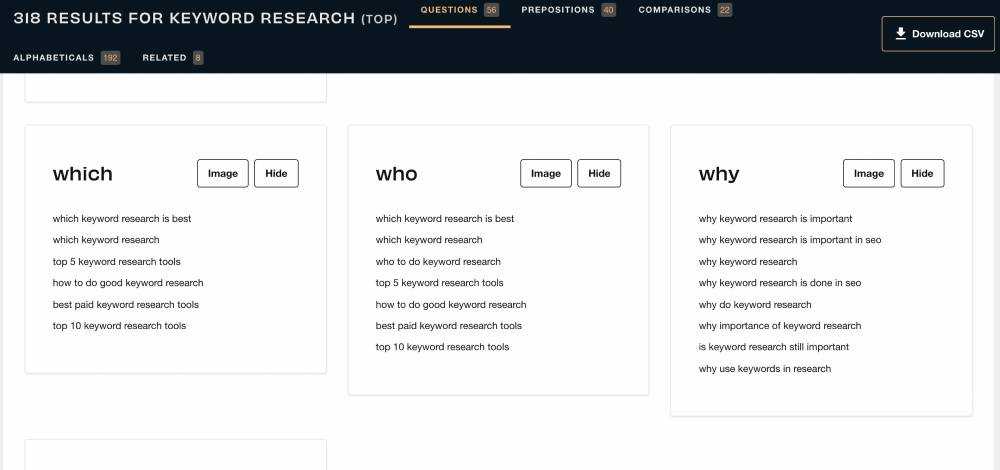 These are the words that people most commonly search on Google, sorted into prepositions and the like. For example, I searched 'keyword research' and chose English and Australia, and the above image shows some of the many results.
Now, we could use these results to target specific phrases that contain the words 'keyword research', such as;
how to start keyword research
keyword research for seo
why keyword research is important in seo
keyword research with semrush
keyword research tool free google
By doing so, you will then be targeting these keywords in your page or blog content and then over time, your content should start to rank for those phrases.
Answer the Public also has a Pro version, which gives you far more features and results. You can find out more about that here.
Keyword research with Ahrefs
My favourite software is Ahrefs, however it is a professional tool, so it comes with a relevant price tag. They have a great trial period deal though, so maybe take them for a spin first.



Using the keywords analysis section of Ahrefs, you can do some very basic keyword research by simply typing the phrase, and looking at the suggested terms that are similar.
For example, in the above image, I searched for 'signage perth'. Ahrefs has given me dozens of relevant phrases that are similar. We can compare these by KD which is keyword difficulty and by Volume, which is the frequency these terms are searched.
You would assume that we should all be trying to rank on the first page for 'signage perth', because according to this image, it is searched 600 times a month, versus say 'shop signage perth which is only searched 30 times per month.
However, that's where keyword difficulty comes into play. This is a score out of 100, so you can see that 'signage perth' has a KD of 29, and 'shop signage perth' is only 17. This means that it would be nearly twice as easy to rank for the latter, than the former.

You may decide to start by getting to page one for the easier terms, and then once you have a few there, then work towards getting the bigger, more difficult keywords.
Many SEO experts will try and determine the difficulty to rank on page one for specific keywords, manually. They will search Google for the term, and then spend time looking at the top ranked results for that term or keyword.
There are many different factors to take into account here, such as :
Number (and quality) of backlinks;
Use of the target keyword, synonyms, entities;
Search intent;
Frequency of that site being updated;
Domain Rating (DR);
Website branding;
The length of the content and its relevance;
etc.
The ranking of any page is based on the above factors, and many others. Google doesn't exactly state what these are, or what their methodology is, when they determine how to rank pages.
One SEO professional may think that relevance of keywords is the most important element, another may say domain rating is most important. This makes it hard to just say do this one thing and you'll rank well.
Review your research regularly!
Keyword research isn't something that you do once, when you build a new website or blog, and leave it at that. In fact, many people are constantly researching and tweaking their content to suit.
For example, if you run a business blog, you should be doing keyword research for each post that you are publishing. This means getting into the habit of doing a constant review and evaluation of keyword opportunities available to you.
Just like with your DIY SEO audits, I recommend that you at least look to revisit the keywords that you are optimising your website for at least once per quarter. This is obviously dependent on how well your overall SEO work is going, and how competitive your industry and relevant keywords are.

In Summary
Having a great SEO strategy can be a great way to grow a business. However it is all underpinned by having a holistic understanding of keyword research and having the tools and knowledge to execute it effectively.
We have covered a fair amount of information within the keyword research topic that you might need to learn, from understanding the basics of keyword research through to tools and more. Here's a quick menu to let you jump back for a quick revision;
I trust that this guide has really helped you gain a better understanding of keyword research and what it can do for your marketing and overall business.
Always remind yourself that search engine optimisation is a complex process and one that can't be learned in just one blog post or one weekend.
If you want to learn more about digital marketing strategies or search engine optimisation, make sure to keep an eye on our blog and read some of our previous articles as well.