Top 5 Benefits of Using Explainer Videos in Your Business
Updated 31 May 2021 (Published 3 February 2020) in Digital Marketing
Human beings respond very readily to visual stimuli and we are very drawn to captivating, moving images. In this article, we discuss why explainer videos are extremely beneficial for any modern-day business.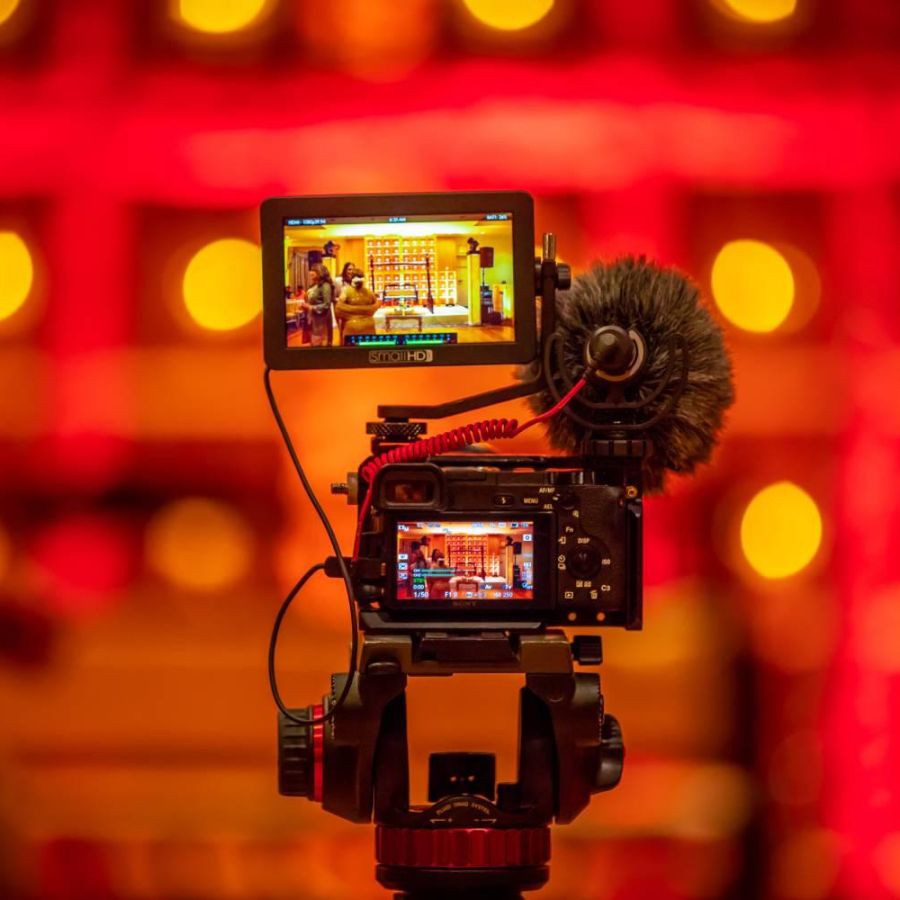 Video marketing was undoubtedly one of the strongest marketing trends of the 2010's. And as we enter the new decade, video content (especially explainer videos) continues to be one of the most powerful mediums for businesses of all sizes out there that are looking to build and grow their brands.
Video content enjoys higher user engagement than other types of content such as text, images and audio because it's more engrossing for the audience. And thanks to mobile devices and faster Internet, it has become much easier to consume. Furthermore, it has also become cheaper and easier to produce unlike in the past where it usually required large budgets and bulky equipment.
What is an explainer video?
An explainer video is a short video used by a business to quickly introduce itself and explain exactly what it has to offer in the quickest, most memorable way. Remember, explainer videos are not meant to list out everything the business does but rather what can best influence the audience to make a decision.
A good explainer video is concise and straight to the point, giving the viewer the highest amount of information in the shortest period of time. They are 60-90 seconds long on average, delivering your business' message before the audience can even contemplate looking away. Good explainer videos also follow the well proven format of showing a problem and a solution, which greatly increases conversions.
Here are the top five benefits of using explainer videos in your business.
They increase conversion rate
Explainer videos are incredibly effective when it comes to turning potential clients into actual customers. As mentioned above, they perfectly emphasize the use of the product or service being promoted by highlighting the problem and showing a clear, linear progression to the solution. This greatly influences the viewer to positively respond to whatever call to action is at the end of the video.
According to recent statistics from Hubspot video in an email has been found to lead to 200-300% increase in click-through rates. 90% of users say that product videos are helpful in the decision process after watching a video, and 64% of users are more likely to buy a product online. Also, it has been found that including a video on a landing page can increase conversion rates by 80%.
They are great for SEO rankings
One of the key factors that Google's algorithm takes into consideration for search rankings is the amount of time visitors spend on a website. This is one of the biggest factors behind the last decade's boom in production and consumption of online video. In fact, Forrester Research found that videos were 53 times more likely than traditional web pages to receive an organic first-page ranking.
Video content also improves the search ranking of your web page by giving the search engine a better idea of what the page is about based on the video's title, description, and the keywords it's tagged with.
You always have the perfect pitch
There's nothing worse than blanking out (or even worse, blubbering on and on while going in circles) when someone asks you what exactly your business does, just because they caught you at a time when you were not in the right state of mind. An explainer zeroes in on your perfect pitch and has it ready to be delivered to anyone, anywhere in the world, at any time of day, with the same accuracy every time.
Thanks to the fact that they are short, and yet packed with loads of relevant information, explainer videos fit perfectly well into a wide range of contexts. These include the landing page, the website's homepage, social media pages as well as your slideshow presentations at meetings and conferences.
They are easily shareable
As mentioned above, an explainer video doesn't have to be confined only on your site. You can easily upload it to popular, free video hosting sites such as YouTube and Vimeo and use keywords to draw viewer traffic to them. The best part is that these platforms are optimized for mobile so even if your own site is not smartphone compatible your video can still gain a lot of attention on these sites.
Furthermore, people are more inclined to share video content than text or photo content as it's easier to consume. 92% of mobile video consumers share videos with others according to RendrFx. Social video generates 12 times more shares than text and images combined, according to SmallBizTrends.
They perfectly reflect your brand's personality
The personality of your brand is a very vital element when it comes to connecting to and engaging with your audience. It is much easier to convey emotion and personality through video than text or images. You are able to showcase your brand's personality throughout the video in the tone of your video script, the visual style used, as well as through a narrator that best embodies your "brand voice".
Customers need to be able to put a face to your brand to develop that deep sense of trust and genuine connection that is necessary for them to give you repeat business. This is especially critical for online businesses where customers might never meet you in person - explainer videos are perfect for this.
In conclusion
These are just the top five but there are so many more benefits to using an explainer video for your business. The key thing to remember about explainer videos is that the quality of the video heavily contributes to its success, both in terms of how many views and shares it gets, and how well it converts.
Therefore, while it is possible to go the DIY (do-it-yourself) route and still create a decent enough video for your brand, if you're looking for an explainer video that will deliver great results, it's best to work with an experienced professional video production company that can help you through the process .
About the Author
Gerald Ainomugisha is a freelance web content writer and Content Solutions Provider, focusing on business reporting, HR management, IT and digital marketing.