Content is at the heart of your messaging. Whether you're implementing a SEO strategy, content marketing, social media marketing or even offline campaigns, it's your content that drives it all. Here are a few tips for inspiring content ideas.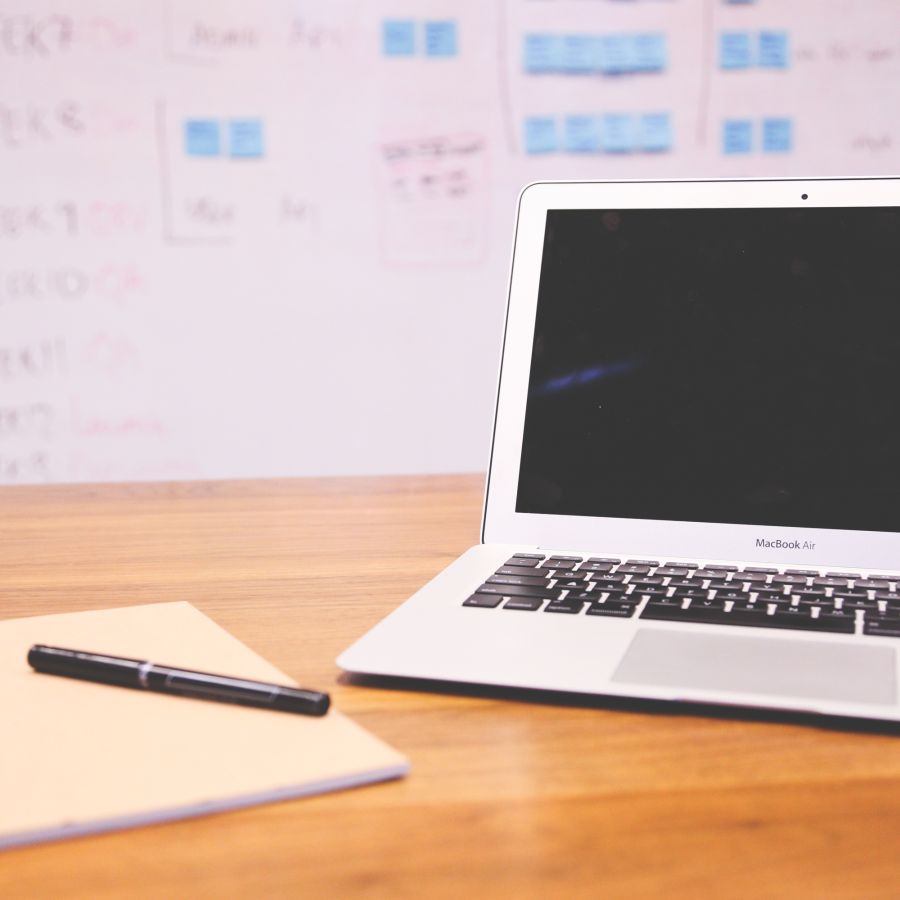 Episode 34
Content is at the heart of your messaging. Whether you're implementing an SEO strategy, content marketing, social media marketing or even offline campaigns, it's your content that drives it all.
These days, content is quickly consumed and it can be difficult to create fresh content, let alone coming up with ideas for it all.
Here are a few tips for inspiring content ideas.
1. Ask your clients what they want to know
Good content ideas will always come from your customers.
This is because, on their way to finding your products and services, they'll have a million questions.
We'll talk about that more in the next section when we cover the buyer cycle.
Generally, the key to creating good content is to make sure you never lose sight of your customers and what you think they want to know about.
They want to know about themselves, not about you. That means creating content that isn't always about your exact products or services but creating complementary content that will help lead the way.
It's kind of like being a salesperson: understand your customers' challenges and their pain points and tell them what will alleviate those.
For example, if you're a home renovation company, your customers might want to know:
How much does a bathroom renovation cost?
What are some of the things I should avoid when renovating my kitchen?
Where can I buy that sink they used in the latest episode of The Block?
You might be able to put together a rough list based on your day-to-day interactions with them or create a survey and ask them to answer a few questions (and don't forget the incentives!). However, the best way you will find out what they want to know is to simply ask them.
2. Understand the questions arising from customers through the buyer cycle and create content that answers them
You can generate content ideas by coming up with the questions you think your prospect or ideal customer will ask before finding you.
When you've finally decided to go buy a product, it's because you've done your research and you've decided that this particular product is going to solve an issue you once had.
This is the same for all of us. It means that there are a series of phases we go through before we finally pull the trigger and tap on that "check out" button.
This is called the buyer cycle or customer conversion funnel.
In the broad sense, these are the stages your customer goes through:
Awareness - this is when a customer becomes aware that they have a problem, or may become aware of the products or your business that they feel may solve their issue
Consideration - the prospect has now identified or given a name to their problem, they are considering which product or service will solve their problem and they may begin to add your business to their consideration set
Evaluation - the prospect is now evaluating the solutions based on their research
Purchase - the customer makes their purchase Retention - the business works to keep the customer by sending them incentives to make repeat purchases
Advocacy - when the business has built up a relationship of trust with the customer, the customer will sell for the business by word of mouth
We delved into creating content for the buyer cycle in episode 15, which breaks down each stage of the cycle and the content you would create for each.
3. Look at what your competitors are doing, and do it better
Why spend all that time trying to come up with ideas, when it's mostly done for you by your competitors?
There's usually a common thread in the content your competitors are creating, but it's worth delving into their content and finding the opportunities where you can do it better.
Once you collate some content ideas, you might even want to refine it with keyword research, which will help you understand exactly what your prospects are looking for. You can use Google auto-suggest and see what words come next, or use other keyword tools to find the terms and phrases.
We also like the idea of creating a piece of content such as The Complete Guide to… , which not only paints you as an authority in your industry but in comparison to your competitors, will blow them out of the water. It's a piece of evergreen content that can be updated and changed to remain relevant and informative.
4. Add relevant sites to a feed reader to scan for ideas
Feed readers are not dead! They're a great way to quickly scan hundreds of sites to see what kind of content is being created, and even if the content is popular which helps you in understanding what's in demand.
When you get up to hundreds of sources, we recommend categorising the content how you see fit, which will help you scan it faster.
5. Find out what's working for you, then keep doing that
If you're currently creating content, you can have a look at analytics to see what kind of content is working for you and then create more of it.
We have this one piece of content that really has legs: 10 Clever Instagram Marketing Campaigns. When we delved into our Google Analytics, we found that it's been bringing traffic through non-stop since we published it to our site.
When we reviewed our analytics and found other similar content that has done well, we began to understand why that one piece of content is so popular. This helps us to create similar valuable content in the future.
6. Offer content of value, every time
If you're compiling a list of content ideas, ask yourself if a particular topic is really going to be offering your customer or prospect value. If it won't or you find that your piece of content has turned into how great you are as opposed to how you can help solve your prospects' problem, then it's probably a good idea to cross that one off your list.
7. Repackage existing evergreen content
Evergreen content is content that will always be valuable, as opposed to news content which is only valuable to the reader at one point in time.
Evergreen content has a longer lifespan and can be repackaged into these formats:
podcast
instructional video
Infographic
email course
case study
slideshow
webinar
...the list goes on!
8. Update your existing content
Update an existing piece of content with new information to keep it relevant.
This is a lot easier if you have a blog post, but you can also record a new podcast segment, send out an email update or record a new video.
You might also want to update a piece of content that isn't doing as well as you thought it would. If it's a blog post, you can find out using Google Web Console (if you have it installed on your site), by comparing the impressions of your page to the clicks. If you find that your page is receiving a lot of impressions but not a lot of clicks, it might mean that there is something about your content that isn't quite right, or there are others that are creating better content than you, i.e, answering the question in a better way.
9. Answer questions
Take a look at forums or even use Google's auto-suggest feature to find questions you think your prospects are asking.
Collate a number of questions, add them to your keyword tool and find how many of them are receiving regular search data. If your terms are hitting 20 - 50 searches per month, you're looking in the right place.
If you want to go for specific questions, you could even look as low as 5 - 10 search queries per month. This means that you'll be answering a question that doesn't have much competition. If you have the time to answer this question as thoroughly as possible, it's likely you'll rank for that phrase.
What we like doing here is answering the question on a video, turning it into a podcast and creating a blog post out of it. That way, you're reaching out to that audience and connecting with them on a platform that they consume content, giving your targeted answer every chance it's got.
With long tail becoming the way of voice search, it's also a great time to find those questions and create content that answers them.
10. Find trending topics and content
Trending topics and content can inspire you to create your own, keep your finger on the pulse and create content that is valuable to your audience right now.
You can use these tools to find out what content and topics are currently trending:
BuzzSumo
Ahrefs
Google trends
Twitter moments
If you have existing content that compliments a current trend or topic, be sure to review it and update it to keep it relevant.
Creating content ideas
If you're looking for assistance with your content marketing strategy, get in touch with us.
You can reach out to us Monday to Friday, 8:30 am to 5 pm on (08) 9228 2233.
If you've got any feedback for us, let us know!