It starts with a pact
Since 2004 PACT have offered a refreshing alternative, delivering technical construction projects with integrity and efficiency, on time and on budget.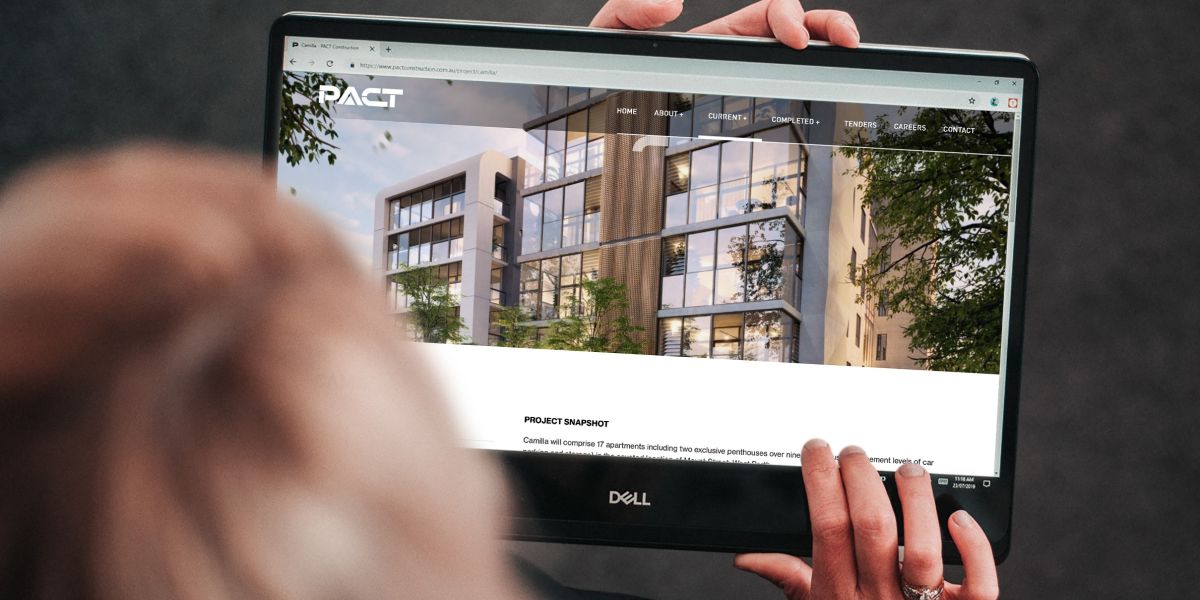 Client:

PACT Construction

Industry:

Enterprise

Location:

Perth

Live Site:

Completed:

April 2019
The Brief

As the commercial construction arm of the ABN Group, PACT Construction has the financial strength and buying efficiencies of a major Western Australian construction firm.
On the eve of a significant rebrand, both inside and out, PACT Construction was looking for an agency to redevelop their online presence.
The Solution

Inspired by the mantra, "it starts with a pact," PACT Construction wanted to share their stunning creations and the projects that build the greater story of PACT. The number of significant projects that PACT has worked on and the number of projects going on at any one time needed an online home to be able to illustrate this.
With so much beautiful architecture reflected in their own construction work, PACT maintained high expectations and requested bespoke designs for each section of the website. We needed to develop a custom solution for a project gallery and filtering system, that was both functional and friendly for the client to manage.
To up the ante, a launch event was also booked in to reveal the new PACT brand, so we were faced with a skyscraper of work to complete and a hard narrow deadline.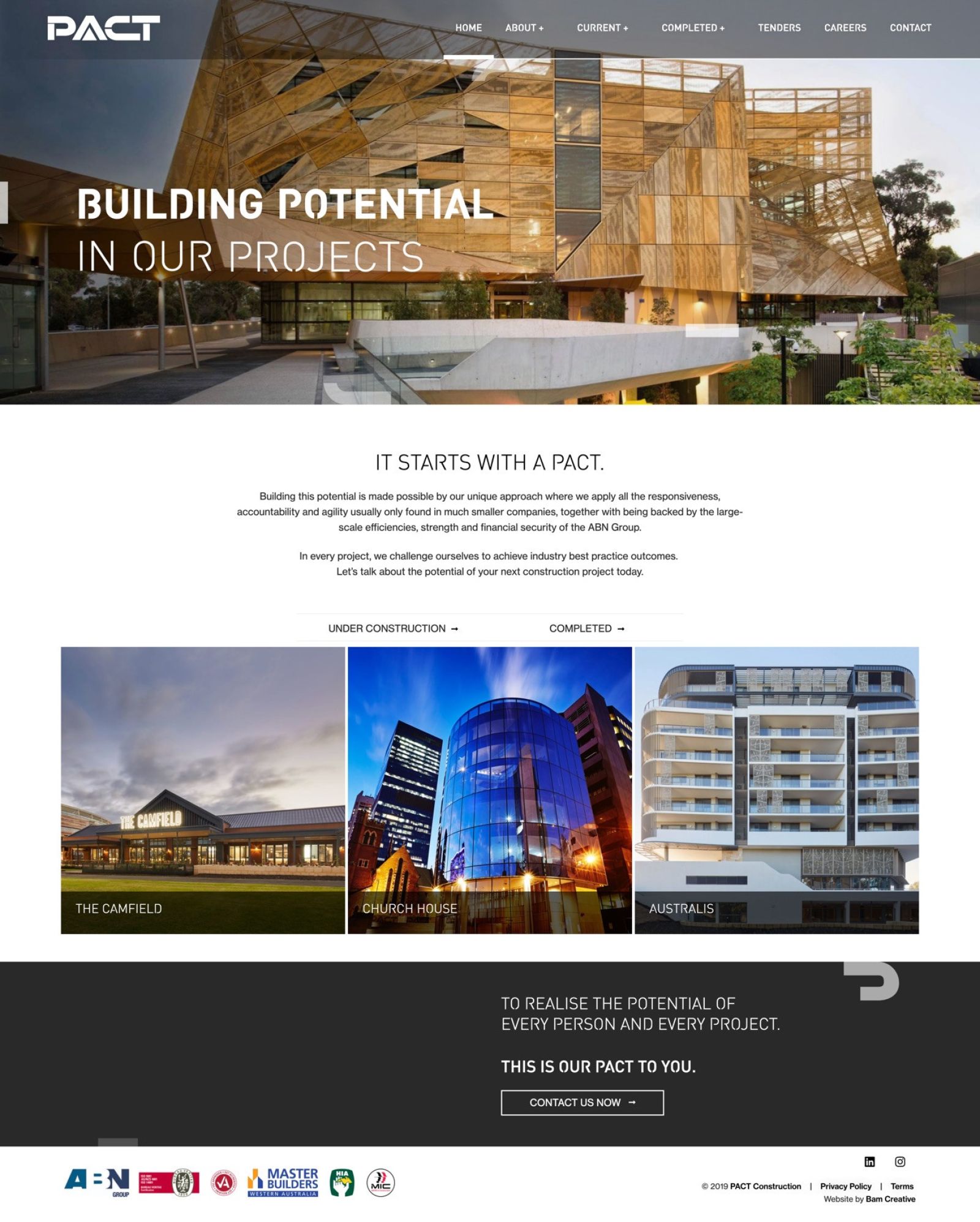 The PACT rebrand exercise was completed with a 3rd party, so it was our mission to bring the brand to life through the visual design. Thankfully with plenty of fantastic building photography on hand, making a beautiful design came easy, but the attention to detail had to be just right.
Through an iterative process of feedback and revisions responding to PACT's internal stakeholders, we were able to develop a complete website design that catered to all requirements.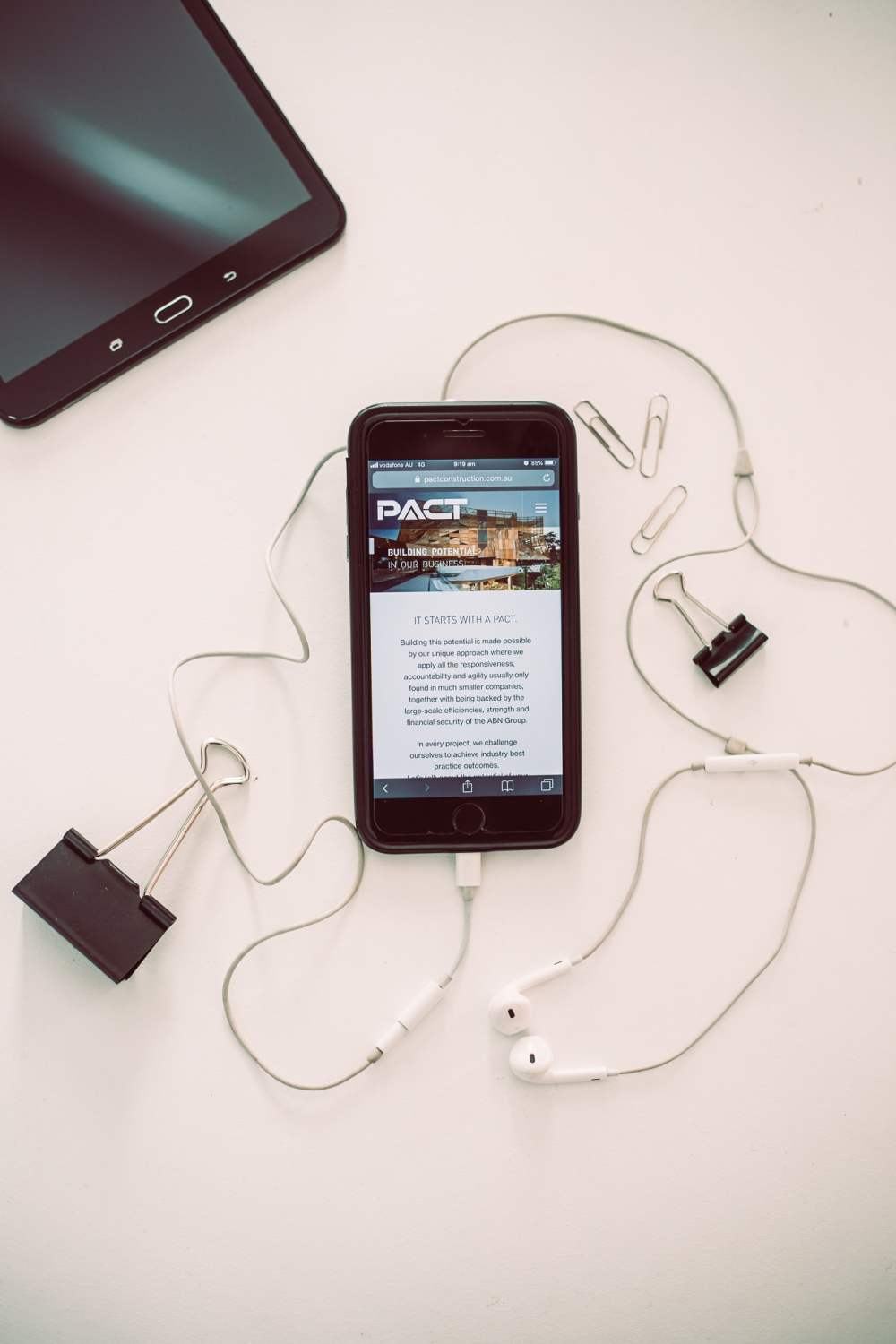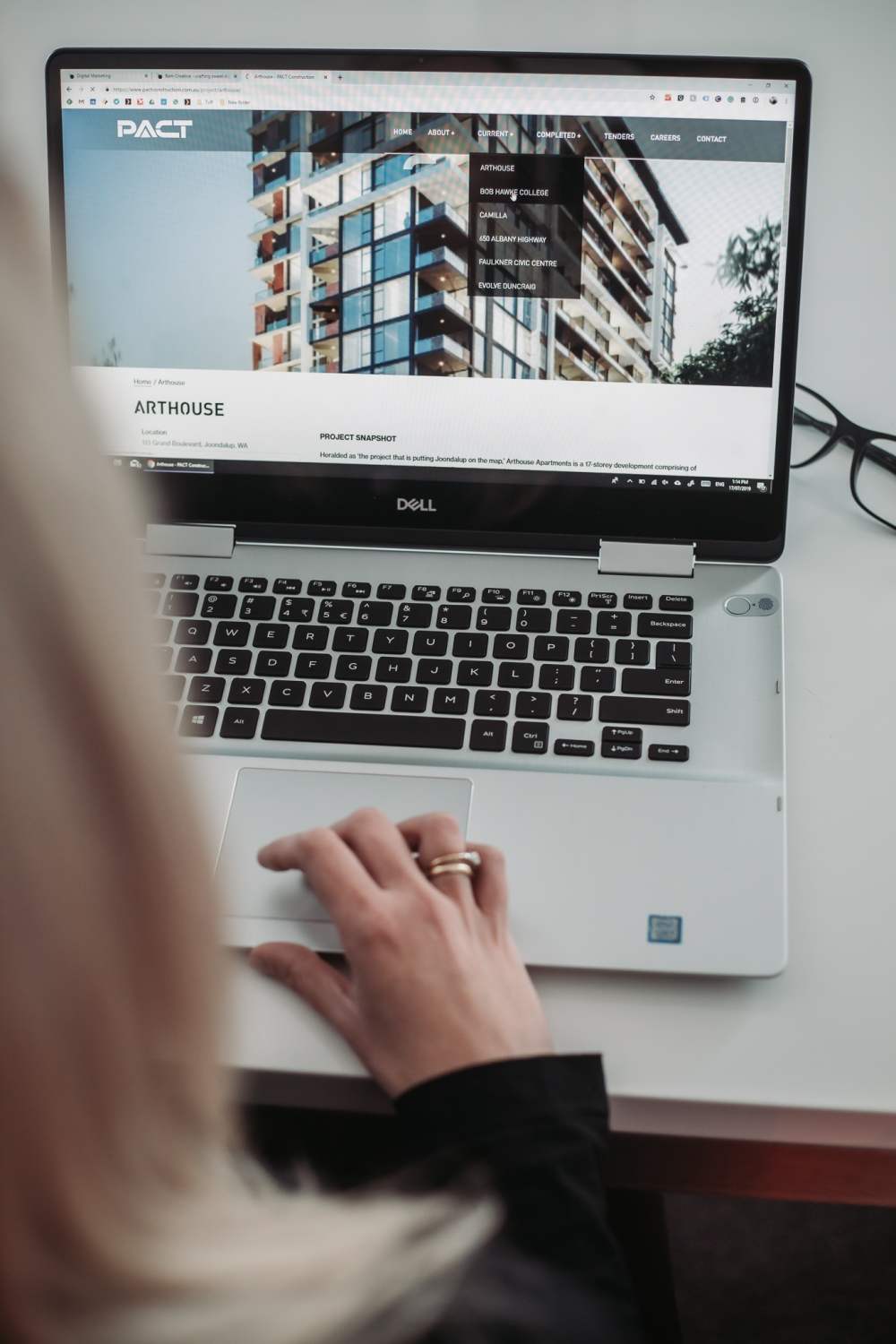 The portfolio of current and completed projects was the forefront to the project goals and was the biggest area of custom development for the website.
The natural progression of current projects through to completion meant that we had to develop a system that could seamlessly handle both project types and automate the migration from one section to the other to avoid double handling in the content management setup.
The team worked tirelessly to ensure that the PACT Construction website was completed in time for their launch event and was well received by all. The client now has a custom WordPress solution with full control over their content, allowing them to self-maintain their vast growing list of projects moving forward.