Improve Your Ecommerce SEO with These 10 Proven Methods
Updated 31 May 2021 (Published 5 March 2019) by Miles in Digital Marketing
There is possibly not one industry which is affected by the strength of their search engine optimisation (SEO) than online shopping. Having a focus on your ecommerce SEO can pay off in a big way, with dramatically more traffic and more sales.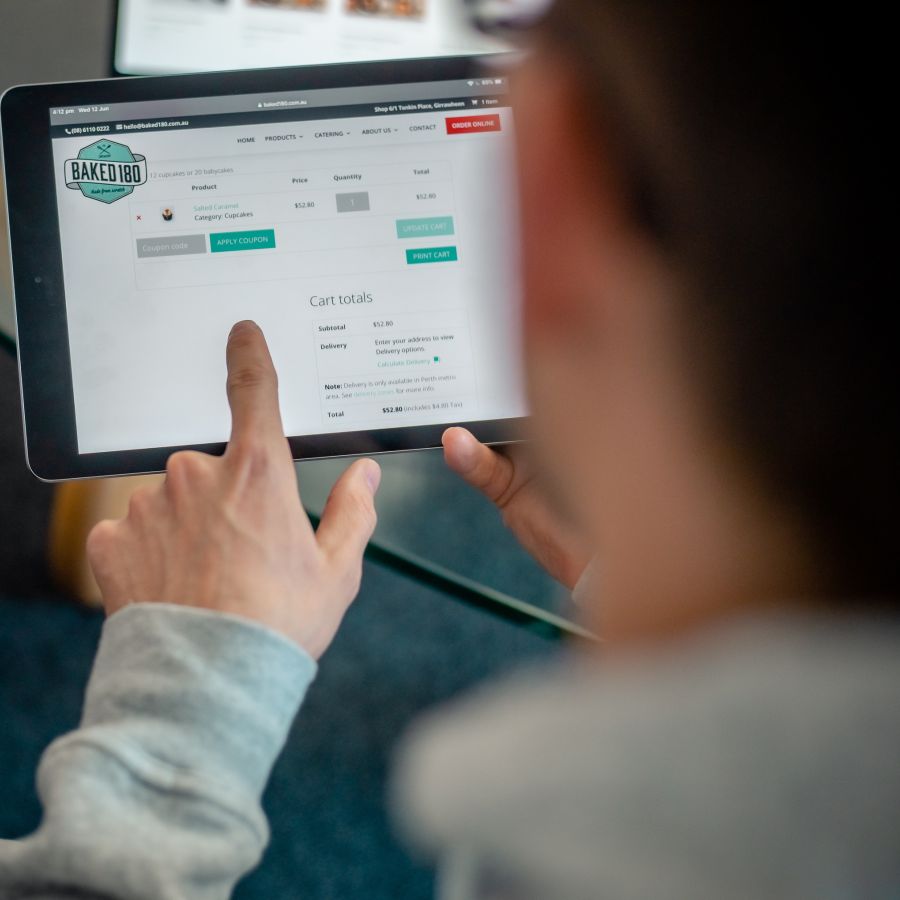 In this article, I take you through 10 proven methods to ensure your ecommerce store ranks highly on search engines, such as Google. Before we begin though, let me share some recent statistics.
Australian ecommerce statistics
If you ever doubted the growth in Australian ecommerce, these six statistics will prove to you otherwise.
As you can see, the need for retailers to adopt ecommerce is not just optional any longer – you must sell online, in order to survive.
So why is SEO important for ecommerce?
The higher you are on search engine results, the more likely people will click on your entry and visit your ecommerce store. The more people that visit your ecommerce store, the more people that may become customers.
In fact, if you aren't on page one, you may as well be on page 11,005 or so. Research shows that click through rates (people actually visiting your shop) are heavily biased towards the first few listings on page one.
In recent research, it was found that 4 in 5 consumers use search engines to find local information (Google, 2018). For many ecommerce stores, SEO and paid search engine advertising is their primary marketing channel.
Here are the ten methods to improve your ecommerce SEO in one easy index. Scroll down to read all, or click a specific method to jump to that spot.
Have the right site structure
Secure and mobile friendly
Target and include relevant keywords
Always watch your site speed
Don't delete old or out of stock products
Improve your HTML structure
Display related products
Start blogging!
Encourage social sharing
Add product schema to every product page
Total average ecommerce spend per customer over the course of the year is estimated to be $1,800 in the US and 1,600 in the UK. (Statista, 2017)
10 Proven Ecommerce SEO Methods
Have the right site structure
To start your ecommerce SEO updates, let's begin with your site structure. This can have quite an effect on your ecommerce SEO, so it is worth taking the time to get things right.
Note: If you make site changes, and break old url's, I strongly recommend you add redirections in, to 301 the old addresses to the new locations.
Every shop typically has a number of category pages. These shouldn't just display a grid of products, you should add some text on these pages, that make them unique – both for SEO purposes, and for human shoppers as well.
The actual URL's you use for categories and product pages matter a lot too. Rather than something awful like
/shop/-/product/A-53367268
These should be human readable, and keyword rich, such as
/kitchen/blenders/fancy-personal-compact-blender/
Try to balance this with being succinct as well (I know, tall order!). There's nothing worse for humans or SEO to have a product URL like;
/shop/homeware/modern/dining/black-decorative-tray-hearth-hand-153748-with-magnolia-trim/53362726-X/
Ideally, every shop should also include obvious breadcrumbs. These are those lines of links, often at the top of the page, which helps shoppers know where they are, and search engines have links to follow.

This example above shows that shoppers and search engines can visit any category or sub-category that this product is in, with just one click, rather than clicking back in the browser a dozen times.
If you absolutely must have some pages with very little content (for example, a men's clothing sizing chart), using the noindex tag will ensure that Google and others just simply ignore this page.
Here's what it looks like;
<meta name="robots" content="noindex">
Secure and mobile friendly
Mobile ecommerce (mcommerce) accounted for over 39% of ecommerce last year, according to this report. Why on earth would you frustrate and turn away over 1/3 of your potential sales?
Having an ecommerce shop that is optimised for mobile experience, ensures that not only do you not turn away these shoppers, but also improve your ecommerce SEO chances. Google has stated they prioritise websites that are secure and mobile friendly websites over not mobile friendly.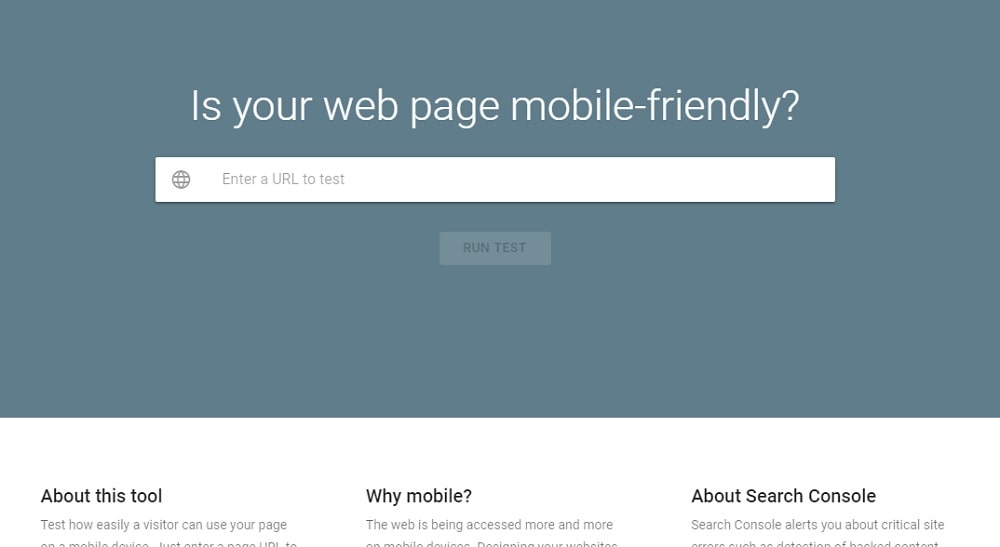 This mobile-friendly tool by Google will help you see how well your ecommerce shopfront goes on this score.
Your shop should already be protected by a secure certificate – easiest way to check is look for the padlock in the address bar of your favourite browser, or check that your store address starts with an https://
Target and include relevant keywords
Content on your product pages matters, way more than you probably assume. Having a product name, price, availability and a few lines of technical details is not enough to get your ecommerce SEO booming along.
Ideally, every product you have has a specific target phrase, as well as semantic ones that are similar (be careful about infringing competitor trademarks though!).
The other thing to be aware of, is how long tail keywords work – you're often better going for a longer phrase than a short one.
Let's use this as an example;
Fancy Personal Blender
In Stock
$39.00 (inc GST)
Material: Plastic
Dimensions (Overall): 25 cm (H) x 10 cm (W) x 8 cm (D)
Care & Cleaning: Dishwasher-safe Parts, spot or wipe clean
Weight: 1.8 kilograms
Capacity (Volume): 2 litres
Includes: Blending Cup with Lid, Travel Lid, Instruction Manual
That covers all the basics, sure, but you won't find this product description improving rankings very well. If I were to do it, this is what I would use, as a minimum;
Fancy Personal 2 litre Blender (with travel cup)
In Stock
$39.00 (inc GST)
Making your daily smoothie just got easier with the Fancy Personal Blender. This nicely designed blender is compact enough to leave on your kitchen counter, ready to go.
With a simple one-touch operation, this personal blender will be ready for you to create smoothies, milkshakes, protein shakes and more in just seconds.
The jar and lid are dishwasher safe, the stainless steel blades are sturdy and durable, and a hideaway cord makes storage a cinch.
"The best personal blender under $50 – Miles Burke"
Material: Plastic
Dimensions (Overall): 25 cm (H) x 10 cm (W) x 8 cm (D)
Care & Cleaning: Dishwasher-safe Parts, spot or wipe clean
Weight: 1.8 kilograms
Capacity (Volume): 2 litres
Includes: Blending Cup with Lid, Travel Lid, Instruction Manual
Not only does the above read better, it contains keywords like daily smoothie and protein shakes, which is exactly what shoppers would search for, therefore improving your ecommerce SEO.
Always watch your site speed
For every second your site takes to load, more visitors are giving up and leaving. Yep, humanity has become overwhelmingly impatient, and technology isn't helping our short attention spans.
That said, one of the biggest factors the affect your ecommerce SEO is your site speed. Google is on a mission to ensure the web is fast, and I mean super-fast.
Australian ecommerce pages are becoming increasingly complex with more scripts, style sheets, images, and content on them. The tricky balance between giving lots of great content, such as beautiful large images, versus site speed is a tricky line to walk.
A great tool to check your site speed is Pingdom. It's free and provides fantastic level of detail.
The first panel in your results, will show a number of items that you can possibly improve on. Checking back regularly, as you make a number of fixes, will ensure that your ecommerce SEO benefits from all the speed improvements.
Don't delete old or out of stock products
You've got a product, you have improved the SEO for it, and now you're getting traffic – great! Problem is, many ecommerce owners just remove the listing entirely when the product is out of stock. Bad!
Rather than delete the page, ruin the SEO for it, and frustrate any users that arrive directly to the page, you should use a sold out flag or something, to notify shoppers that you no longer have it in stock.
The example above is great – they point out that it is out of stock, and they ask potential purchasers to give them their email address, so they can email when it is back in stock.
Another approach is say you have sold out of a particular product, however you now carry the latest model, or similar products. Instead of just a subscribe box, perhaps add these products to your related products panel on that page, or link them via text or images there, to increase the chance that people will find them.
Improve your HTML structure
This sounds like 'geek work', but for most shop platforms, it's easy. You want to ensure that you use the correct headings, ALT tags, etc to maximise the chance that search engine robots can index your page properly. It helps humans too, especially any potential shoppers with a sight or physical disability.
Many search engines look at different areas on your page with different weightings. For example, having the word '2014 Yamaha Motorcycle' in a page heading, hints to Google that this page is focused on that product, more than if you had the same phrase just in the body text.
Don't take this advice, and make your whole page a heading either – that smells of web spam, which Google is very good at finding, and punishing.
Display related products
We have all seen those related product suggestions, which were first introduced by Amazon many years ago. Not only are they very handy for humans, they can affect your ecommerce SEO by having plenty of internal links, linking from one product to another.
Just make sure that the recommendation engine that your shop uses is pretty good. There's nothing worse than looking at a tent, and seeing a related product being a pair of socks.
Start blogging!
Let's start here with a figure. According to Backlinko, the average first-page result on Google contains 1,890 words.
That's a very long product description, right? The best way to have lengthy content pages on your website is to write detailed blog posts (just like this one!).
Blogging is a powerful form of content marketing, which can have huge SEO benefits. For example, one blog I wrote for, has over 1,000 keywords on page one of Google, just by writing frequent, detailed posts.
Most ecommerce platforms allow for blogs nowadays, so set one up and get writing – make sure it is error free, keyword rich and fairly frequent too.
Stuck for topic ideas for your blog?
Need help with ideas for what to write about?
Here are 10 blog ideas I came up with, in two minutes. There's always something you can write about – you can also always look to competitors and what they are publishing, and put your own spin on it.
Review of latest model of the XYZ
Staff picks of the month
XYZ versus ABC: which product is better for your needs?
Industry news – new products, etc
Gift guides for specific audiences (mothers day, teenage birthdays, etc)
You're looking for a coffee machine – here's our top 10
Seasonal content – for example, "Here's what's trendy for Winter 2019"
Here's what experts are saying about the XYZ
Highlight employees and your culture
Ask customers to write about their favourite products
Try searching for your product names on Google – what are other people writing about? Maybe take their cues, and write your own version.
Encourage social sharing
For ecommerce SEO, in fact any search engine optimisation, the more quality inbound links you have pointing at you, the better. I say quality, as Google is very good at penalising sites that just spam links all over the web. They need to ideally be unique, interesting and across many trusted websites.
A great way to build quality backlinks is to encourage shoppers to share your product pages across their social media accounts, like Facebook, Twitter, Pinterest and others.
Thanks to how humans tend to congregate socially with similar minded people, the chances are, if I share your product, my social media friends may like it too.
Social Media users in Australia are some of the most active in the world, with a total of around 60% of the country's population an active user on Facebook, and 50% of the country logging onto Facebook at least once a day. (Source)
Add product schema to every product page
Warning – fairly technical ecommerce SEO improvement here. If you don't have the ability to do this yourself, reach out to your web person or agency to help you.
Google uses structured data that it finds on the web to understand the content of the page, as well as to gather information about the products and services you sell or provide.
Adding detailed product schema to each page increases the chances that Google will use your price and availability in search results.
This extra information encourages Google users to click on your listing, and visit your shop.
This guide from Google explains further about the different elements you can include as structured data within your page.
Summary
There you have it – 10 very important ways that you can improve your ecommerce SEO, and win the love of Google and other search engines.
Just to recap, here's that list again. How many have you completed so far?
Have the right site structure
Secure and mobile friendly
Target and include relevant keywords
Always watch your site speed
Don't delete old or out of stock products
Improve your HTML structure
Display related products
Start blogging!
Encourage social sharing
Add product schema to every product page
Here's wishing better ecommerce SEO, improved rankings, more traffic and more ecommerce sales to you!