The Top 5 SEO Factors Your Business Can't Live Without
Updated 31 May 2021 (Published 26 July 2017) by Miles in Digital Marketing
Irrespective if you take part in active Search Engine Optimisation (SEO) or not, it has a large impact on your business. In this article, I'll explain why search engines like Google matter, and what you can do to be more visible on them.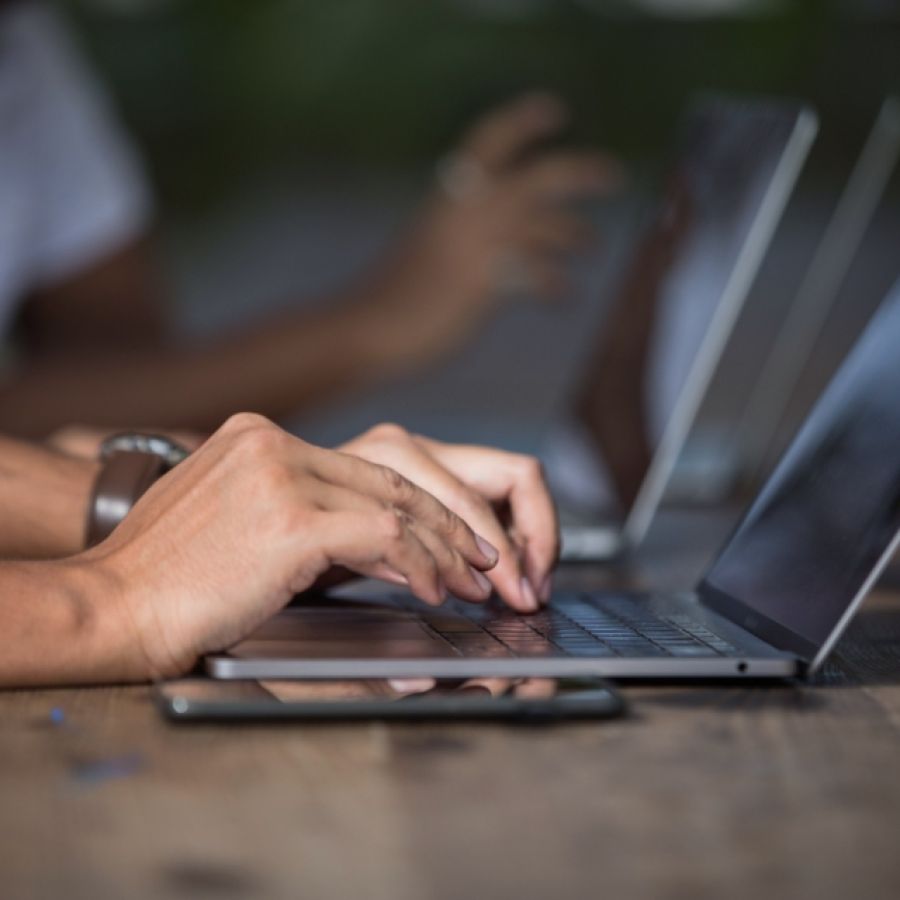 Many B2B business owners believe they can survive in the future with word of mouth alone. I disagree. Whilst word of mouth is vital to a healthy business, so are the enquiries that can come from search engines.
Search engines are used to just find cheap airline tickets or new albums to buy, right? Wrong! Search engines such as Google account for the vast majority of businesses researching new suppliers or B2B businesses to work with.
Here's an interesting takeaway from a recent research report;
90% of B2B purchasers say that their #1 resource for research is online search.
That's right – ninety percent of your potential customers are using search engines to research suppliers, products and services. The need for you to consider search engine optimisation is more important now than ever.
Case Study
I spoke to a friend recently who had been tasked with purchasing office dividers for their new Perth office. Rather than pick up a phone directory, they did two things; asked on social media if any of their friends knew someone who does this, and jumped on Google and searched for "office dividers perth".
The asking for referrals turned out to be a bust, and as a result, their winning supplier was one of the companies that were listed on the first page of Google for that phrase.
It never entered their mind to look in a newspaper, or try any other search engine.
How that supplier won the deal
Their chosen supplier sold around $4,500 worth of office dividers and furniture because they were front and centre where their prospective customer was looking for them - Google search results. They followed this up with an engaging product page, the staff answered the phone eagerly, and their proposal came in at a comparable price to other quotes.
89% of B2B researchers use the internet during research for process for procurement
The challenge
There are a lot of companies selling similar products in Perth. They can be found if you search for phrases like office partitions, office portioning, desk partitions, wa partitions, and the like, however the phrase this person searched for was office dividers perth.
The first challenge is determining what your prospective customers would search for.
Looking at the results, the first four listings on the page are Google AdWords, so every time we click on one of these ads, it costs the advertiser approximately $4.00 (current pricing).
We don't want to pay $4.00 for every visitor, so that's where search engine optimisation comes into play. The next 10 listings on the results page are called organic results, and they don't pay anything for someone to click. The problem is, that Google states there are at least 10 pages of results, so it's unlikely I will go past that first page.
I'm not alone either. Research shows that click throughs dramatically drop after the first page. Statistics such as 75% of people never get to page two of search results are commonplace.
So we want to get to that first page for the phrases that our most likely potential customers search for.
Sixty percent of SMBs with websites believe this has improved the effectiveness of their business, primarily by increasing their exposure, followed by providing customers with information.
What can search engine optimisation for your B2B business?
I recently wrote an article about how a blog that we manage attracts more than 2,000 readers per day. 89% of those readers came from search results in Google. Those 225,381 people (over the last 12 months) would have cost the client $788,833.50 if they had to pay the $3.50 per click their competitors were paying.
I'm not sure about you, but I don't have a spare $788,000 in my marketing budget.
A percentage of those 225 thousand people eventually became paying customers. The effort spent on writing and managing the blog content was repaid more than tenfold as a result.
This is exactly what great search engine optimisation can do for your business.
What do search engines look for?
Once upon a time, you could have just written office dividers perth 100 times throughout your website, and that would be enough. Nowadays, Google and other search engines are far smarter, and consider over 50 different ranking signals to determine where your website should appear in results. The most influential elements that can affect your search engine ranking can be broken down into technical and content.
Technical factors include is your website mobile friendly? Is it fast to load? Is it secure?
Content factors include Is your content engaging? Do visitors stick around and read it (bounce rates)? Does your content have clear keywords that suit the search phrase?
It can be overwhelming to consider, however following some clear direction with these main elements can vastly improve your results.
Five ways to improve your search engine optimisation
Here are five things you can do today (like, right now!) to be in a far better position to be found on search engines.
Consider keywords
Let's go back to the office dividers example above. If I were trying to generate enquiries about office dividers, I would have a page clearly titled office dividers, and go into detail about what office dividers are, and what we as a business can offer.
I wouldn't write the exact phrase dozens of times; I would include variations as well, such as office partitions, office furniture. Given that I am hunting for Perth customers, I would also mention Perth and Western Australia on this specific page, as well.
Think content first
Continuing with this example, I would write unique, engaging content that genuinely helps visitors – perhaps answering questions that my prospective customers may be asking themselves, and find useful.
Topics such as how to choose office dividers, how to measure how many dividers will I require, perhaps give suggestions on office interior design and how office dividers have an influence on this.
Regularly update
Google looks to see how often websites get updated as a major ranking signal. If you haven't updated in 3 years, or even just three months, you'll find yourself at a disadvantage. A number of clients now update their websites every week to ensure they improve and retain their search engine rankings.
Perhaps a solution for my office divider business is to start a blog, where we post regular articles full of tips and tricks in office partitioning and general office layout.
Be mobile friendly
More people are searching and browsing on mobile devices than ever in history. In fact, this article in The Guardian from November 2016, reported that mobile devices have overtaken desktop devices as the primary tool to search online.
Google announced a few years ago that they would be considering mobile friendliness as a major factor. They stated "Google Search will be expanding its use of mobile-friendliness as a ranking signal. This change will affect mobile searches in all languages worldwide and will have a significant impact in Google Search results."

Be super-fast
Another major ranking signal is the speed in which your website loads. There's nothing more annoying than sitting around waiting for a page to load, and Google knows this well. They are pushing web developers around the globe to speed up every website we create.
In fact, they have a very handy tool called Google PageSpeed Insights, which anyone can run on any website, to see how fast it is to respond.
Whilst much of what needs to be improved requires someone highly technical, there are simpler things you can do using a content management system, such as compressing image file size, not overload pages with large files, and being mindful of speed generally.
Even the hosting platform you choose has an effect on SEO; if you are targeting a specific market, such as Australia, it is better to host in that country or region.
Seventy five percent of SMBs make purchases online – this incidence is 15 points higher than in 2015. For these SMBs, an average of 45% of their total procurement was transacted online, up one percentage point from last year. The incidence of online purchasing is 74% among small businesses and 93% in medium size businesses.
Further reading
This isn't the first time we have published an article on our blog about search engine optimisation. Here are a few other articles from our blog archives worth reading if you wish to learn more about SEO.
The Benefits of Blogging for Australian Businesses
SEO 101: 5 Common Errors to Fix
Attracting more customers with Google My Business
SSL: Certificates, Securities and SEO Benefits
Summary
I trust by the end of this article, I have illustrated why search engine optimisation is very important for every B2B business irrespective whether they are actively working on their SEO or not. The ones that embrace the challenge will have the best chance to thrive into the future. The ones who aren't spending time considering SEO will find themselves at a significant disadvantage.
To start to focus on SEO, remember the five key factors you can control, right now;
Keywords
Content
Update frequency
Mobile friendly
Speed
Reach out to your web developer or digital agency for further help. There are plenty of other elements that affect your search engine ranking which are difficult for a non-tech marketer to optimise, such as having a secure certificate, DNS lookup times, the underlying website code, platform versions and the like.
Good luck in winning the search engine optimisation game!
References
I mentioned a number of statistics and quotes throughout this article. The links to these, are;
thinkwithgoogle.com/consumer-insights/consumer-trends/the-changing-face-b2b-marketing/
https://www.demandgenreport.com/
https://www.smartinsights.com/search-engine-optimisation-seo/seo-analytics/comparison-of-google-clickthrough-rates-by-position/
https://support.google.com/adsense/answer/6051803?hl=en&visit_id=637580351531279451-2961378708&rd=1