On this episode of the Bam Creative Show, we talked Instagram marketing tips.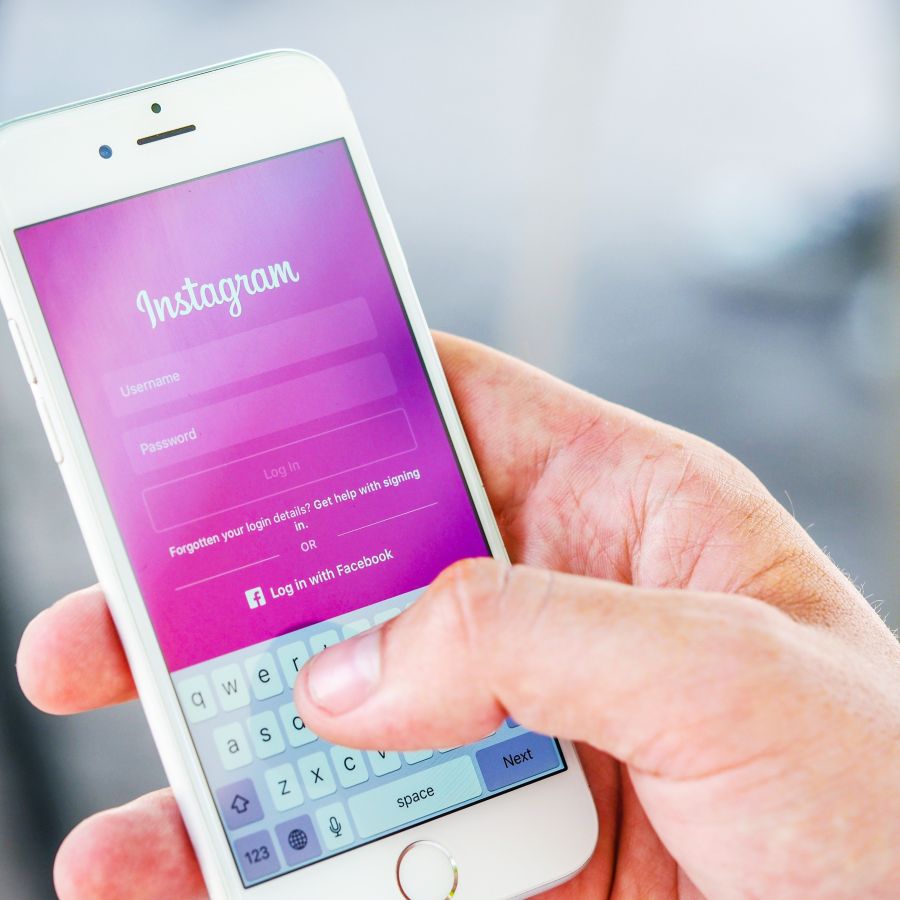 Episode 5
Show notes
Instagram has been growing from strength to strength, especially in Australia. This episode, we talked Instagram marketing tips.
Show highlights:
Creating video content for Instagram
Using Instagram stories to tell your story
How many times to post to both your Instagram feed and Stories
How to sell Instagram to your boss and start using it for the business
Measuring the ROI of Instagram
The good, bad and super ugly ways to advertise on Instagram
Staying motivated to create content
Creating content with a mix of original and curated content
How to market on Instagram with a tight budget
As usual, this episode was pretty full on but we've captured the most valuable talking points and more in the full post below.
Got questions?
We want to hear from you! If you have any questions about this episode, tweet us @bamcreative.
Top Instagram Marketing Tips
We all know that Instagram is growing like crazy. With over 5 million active monthly users in Australia alone, and 1 billion worldwide, it's the perfect visual platform to tell your brand story.
In this episode, we had Instagram marketing tips coming out of our eyeballs and have tried our best to jam them into this post. Kind of like sitting on a suitcase to zip it shut. We tried. So, we have this handy table of contents to let you jump to a specific section.
Create more video content
"Most of the content 10 years ago was text, and then photos, and now it's quickly becoming videos." - Mark Zuckerberg
With the introduction of 60 second videos on Instagram and Instagram stories, there has never been a better time to engage with a growing platform audience than with video.
In Buffer's The State of Social report posted in November, 2016, they noted that marketers said they'd like to create more video content over any other type of content. This highlights the growing trend toward video content, and not just on Instagram.
The issue with video is that it takes a lot more resources and time to create a video in comparison to a photo. These little moments of doubt can stop you from creating content, while your competition is already killing it. We'll delve deeper into maintaining motivation to create content, later in this post.
Instagram video tips
Here are some of our tips for creating engaging Instagram video content:
If you're posting video to your feed, make sure it's square so it presents nicely in your feed and doesn't crop the thumbnail
Select a thumbnail that gets the point of the video across, so the point of attention is in the frame
If you're using your phone, clean the lens! Unless you kind of like that daytime soap, dreamlike look.
We shoot all our videos outside of the Instagram app, because it's higher quality and it gives us better editing control
Use Instagram stories
Facebook and Instagram didn't have to outdo Snapchat. They just needed to copy it and put it in a more convenient place in apps that people of all ages already use. - Josh Constine
Instagram Stories was met with a bit of internet outrage when it launched just over a year ago as it was deemed by keyboard warriors to be a Snapchat rip off….which, it is. Nevertheless, despite all the complaining, Instagram Stories has surpassed Snapchat's daily usage: 250 million vs 166 million. It merely comes down to convenience and one less platform to tell your story. We wouldn't give up on Snapchat just yet! More on that in a future episode.
If you're not familiar with Instagram Stories (or Snapchat), it's a tool to be able to connect with your audience and share your daily story, as photos and videos disappear 24 hours after posting them. Snapchat was born out of Instagram's community drive for perfect content and the disappearing act with posts and filter magic, created a more casual and fun way to create and share images and video. This also rings true for Instagram Stories - they have brilliantly captured a way to make Instagram casual again but also maintaining the greater brand story in your feed.
Instagram Stories tips
Don't post about your products or services with every post. Share more about your day-to-day, as long as it connects with your target audience
Turn on your Instagram business account so you can check out your Stories insights. This will help you understand who watched your stories, and can help you determine how much to post and what content receives most engagement
How many posts per day?
The number of Instagram stories to create for your brand is going to be based entirely on your industry, research and benchmarking. In this episode, we noted about 6-10 stories each day, making sure each post is interesting and captures your audience's attention.
In regards to your Instagram feed, no more than 3 posts each day will suffice. We recommend at least once per day. If you've got a hankering for some spamming, consider grouping multiple relevant posts into a slider. That way, it won't annoy your followers.
How do I sell Instagram to my boss?
We get it. You already know that Instagram is important for building brand awareness, but it may be a difficult task to get your boss on board. This can be a process, and we're here for you. Here's the bottom line: it's always about the bottom line.
Here are some tips to get instagram spend across the line:
Do your research
If you're having a difficult time winning your boss over to Instagram marketing, it's time to do some research and find what your competitors are doing in the space. Not only will this illustrate your active competition, but it will also help you to identify opportunities in which you can surpass your competition with your Instagram marketing strategy.
Brand awareness
The first question on your boss' mind is whether or not Instagram marketing is going to make money, and quick. Social media marketing is more about creating brand awareness, rather than for generating leads and sales.
As we discussed in episode 4, building brand awareness is a long and slow game. So while it won't make you money overnight, it may put you in the consideration set with a prospective buyer, without their purchase pinpointing to one particular campaign.
Advertising
With advertising, Instagram can be considered the walk or the run. Facebook is the run, because the audience is much bigger. - Josh Roa
If your boss is unsure of parting with hard-earned dollars for Instagram advertising, it may be easier to ease them into it with Facebook advertising first. This is because there is a wider audience and higher daily usage of Facebook in comparison to Instagram in Australia.
Which platforms are best?
If your boss has come over to the light side of the force and understands the need for social media, but you've only got a limited time to make a greater impact, it's worth deciding which platform is best suited to your business and target audience and go all in on that one. This could help easing up the schedule to consider looking at another platform.
For example: if your business has a large visual component such as fashion and clothing, travel, food and drink and interior design just to name a few, then it makes sense to incorporate the visual platform that is Instagram. If the nature of your business lacks a visual aspect such as pest control or lawyers, your business may be better suited to Facebook.
Measuring the ROI of Instagram
In episode 3, we talked about understanding social media goals and metrics, so we delved a little into it on this episode in regards to Instagram.
It can be difficult to sell the idea of Instagram, especially in comparison to Facebook where the audience and reach is much larger. It's important to define your digital goals before your campaign, which will help you define your ROI.
Remember that with social media marketing, it's easy to move metrics around to make any campaign successful. We call that lying to yourself.
Instagram metrics to track
Here are some Instagram campaign metrics that we like to track. For more information on this topic, head to the show notes from Episode 3: Understanding Social Media Goals & Metrics.
Overall post engagement
Increase in direct messages
Swiping to a landing page on Instagram stories
Clicking through to the link in your bio
Advertising on Instagram
The beauty of social media is that it creates a highly customised experience for the audience, to view and engage with content that they are most interested in. Many of us will scroll through our feeds the moment a loud ad comes on TV. People don't like to be disrupted, and social media gives us that control. But just like any other platform, some marketers have grabbed hold of it and attempt every trick in the book to disrupt your experience and sell products to you at at the same time.
Here are some of our tips for creating an effective Instagram advertising campaign:
Tips for Instagram advertising:
Aim to provide value, even though an ad. Amusement is an excellent way to capture the attention
Video ads are always good - just make sure you have words or subtitles on the video so that your message is coming across with the sound off
Make sure your video or photo looks native to the platform, so the user doesn't feel like they are consuming a piece of advertising
Go through your organic content insights to see what is performing well, and sponsor it as an ad
Curated content, original content or both?
After a #bamily discussion in this episode, we came to the conclusion that a mix of curated content and creating original content can hit the sweet spot for your Instagram marketing strategy. Curating content for your feed can help to broaden your message but also alleviate some of the pressures of always having to come up with content (more on that next).
Tips for creating content:
Figure out a ratio between original and curated content, which you can only find out by trying everything and using data to make your decision
Make sure you're creating enough original content to share your insights and brand story
Users scroll through their feed, scanning for content that catches their eye so whatever content you publish, make sure it captures the attention of your audience. This will be predicated on your target audience
When curating content, always DM the original poster or photographer and ask them for permission to use their post.
How to stay on top of content creation
If you've got a few clients on the go at the same time, you know what it's like. You're creating content, sending it off for review, scheduling, reporting, re-writing - and maybe you don't just have one account to look after but you have several. We hear you! Sometimes it can be overwhelming to constantly create content and feel motivated. We've got some tips to help ignite the content creation fire.
Tips to stay motivated
Set up a schedule for creating content and stick to it
Revisit the business goals as well as target audience information to inspire you to create targeted information
Spend the time to learn what's going on in the industry such as special events or trends, which can inspire you
Understand how you work and what your strengths are, and amend your content creation schedule to suit
Review the ways in which you or your client is creating content. If you're finding it difficult, you may need to review and choose a different platform such as audio, visual or written content. When you choose a platform that you're most comfortable with, you'll be amazed at how quickly it is to create content!
Utilise tools to make your job easier

Trello is excellent as a publishing calendar. With the calendar power-up, you can easily drag and drop posts around
Using a social media queuing tool such as Buffer or HootSuite, can help you schedule content for different platforms in one place
Google Apps has quite a few tools that can make content collaboration a dream. We love Google Docs for creating blogs and Google Sheets for writing Instagram post content.

Keep checking back with the metrics and reports to motivate you to push forward
Remember that you can always repurpose content! For example, from our podcast, we also film and create a written post (why, this very post right here). From there, we're able to create other pieces of content to repurpose over time, but the harder job has already been done.
Instagram marketing on a tight budget
Question: I have $500. How do I spend it?
After Episode 2: Creating your Social Media Strategy, we received a question about Instagram marketing on a tight budget.
The answer was unanimous that with this budget, Facebook is the go. This is due to the fact that there is a wider audience and so your message can connect with more people.
The users of Facebook expect that they're going to click through to a landing page or article, so an advert is native to the platform in this sense. However, the Instagram experience is a little different, so we always base Instagram advertising recommendations on your current activity.
We also recommend that you use the data from your organic strategy on any platform you're engaging with, to tell you where you should be spending your money. The success of your organic campaign can give you the confidence to know which posts are worth putting money on, and will also encourage you to create similar well-performing content that can help ensure the success of a paid Instagram campaign.