Studies have proven that 90% of information transmitted to the brain is visual and content with images has a 94% greater chance of being seen than content without.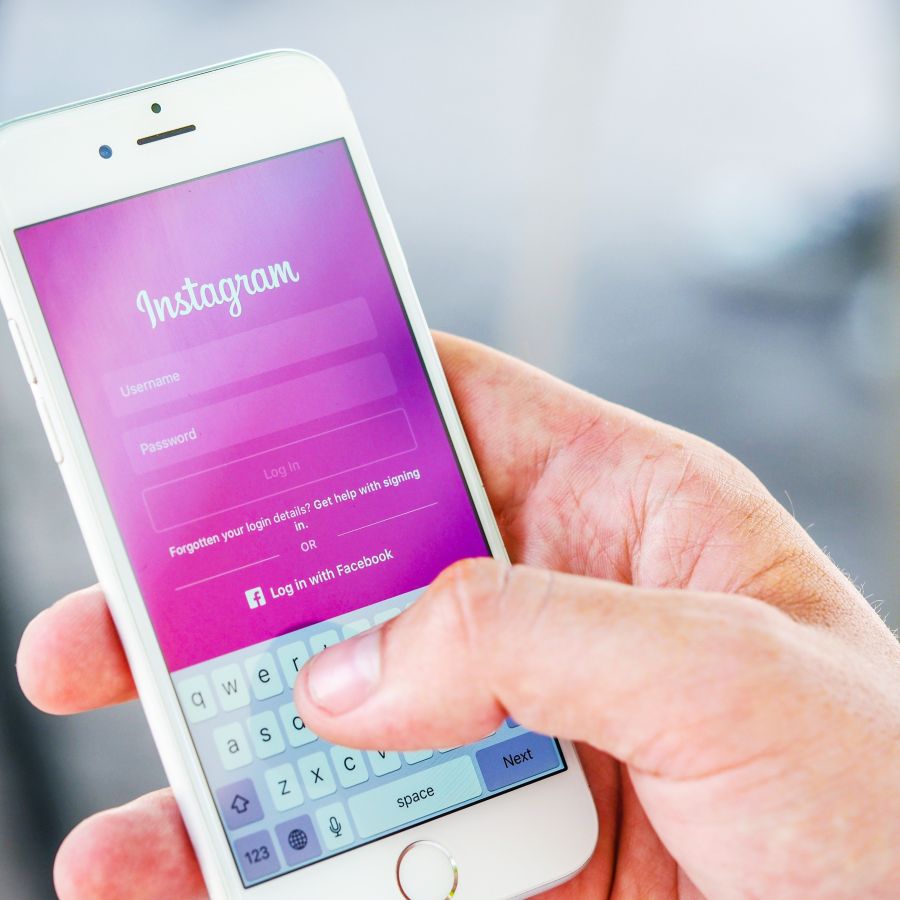 Studies have proven that 90% of information transmitted to the brain is visual and content with images has a 94% greater chance of being seen than content without.
With these in mind, the question is then, how do you leverage visual content to grow your brand?
Great images can conjure emotions, communicate messages and drastically influence purchase decisions. The highest performing posts on Instagram are those that feature products (65% do), and with 500 million users, content marketing on Instagram is the next big thing.
Great Visuals
Great visuals are going to sell your product, sell your brand and ultimately sell you. After all, 93% of buyers cited a visual appearance as their reason for purchase.
There's a golden triangle in content marketing, one I learnt while studying Branding. Users want visual content that is Authentic, Valuable and Personal.
Be authentic, be a true, positive reflection of your brand.
Giving your company a human face is the quickest way to build consumer trust.
A study done by Wishpond found that one of the most popular Instagram posts were employees. Who they are, what they like and what they do. It's proven that posts with people's faces receive on average 38% more likes.

The content that you post needs to be valuable, users need to gain something from it, for it to be worth their time.
Valuable posts are informative, inspirational or shareable and can be quotes, news, opinions, ideas, infographics or rich images; the list goes on.
Great visual content is personal. It attracts and resonates with the market you are appealing to. If you're an Australian company with an Australian following, posting an image of winter snowfields or the Grand Canyon just isn't relevant. Tell a story with your content, create an experience for your users and give them something to follow and engage with.
Instagram is a visual social media platform, different from that of Facebook or Twitter. Utilising rich images that are authentic, valuable and personal will increase your consumer engagement as the best platform to build brand loyalty.
Good Timing

Mondays and Thursday have proven to be the best days to post content.
Time of day is important as well, though this depends on where you and your target audience are. As a general finding, 8 to 9 am as well as 5 pm are the most effective. For those willing to do something a bit different, 2 am is also proven to be a prime hour.
Timing will make a big difference to your content, as 100,000s of Instagram posts are uploaded every minute it's important to give your brand the best opportunity to be found.
Smart Hashtags
Hashtags are another vital facet of effective social media marketing, Instagram in particular. While most hashtags are obvious captions relating to an image, there can be great benefits from being a little more strategic. Here's a few pointers to consider;
Mentioning people who are involved in a post is proven to double user engagement
Two to three well-thought hashtags are the optimum number
Adding a Geolocation tag to your posts means people in or searching for that area are more likely to find your post
Search Hashtags before you use them to understand what the current landscape looks like for related content
Base content off currently trending Hashtags, these are found under the explore tab on Instagram
Remember to follow your branded hashtags to see what others are saying about you
Hashtags should be one of the most considered elements of an Instagram post, second to only the image. They are where your business is found and what it is associated with in the wide world of web.
Clever Content
As we've covered, great content is the best way to leverage your brand on Instagram. Much like hashtags there are ways for content to be more directed. Clever content such a regramming is yet another way to grow your brand.
In the same Wishpond study, consumer-centric posts were the most popular, most liked and had the highest user engagement ratings on company Instagram accounts. Regramming is the easiest way to make your customers feel part of your community. Encouraging them to use your branded hashtags allows you to receive, acknowledge, respond too and share positive consumer feedback. Plus you're getting a stream of visual content for nothing.

In a study by L2 Inc., researchers found that consumers who engaged with a user-generated image were 10% more likely to buy said product.
Word of mouth has proven to be the most effective form of marketing for decades, but securing it is hard. Instagram offers businesses opportunities to leverage positive consumer feedback and word of mouth. Regramming is an effective way to drive consumers (and their friends, family and followers) to your product or service.
Traffic Tracking
Google Analytics is unable to track Instagram conversions like it can a website. Though, it can be done by shortening your URL with a free URL shorter and entering that into Google Analytics. This provides the ability to see how much of your website traffic is generated through Instagram.
Measuring your progress and conversions is the ultimate way to see whether your Instagram marketing is successful or not. By paying close attention and monitoring traffic, trends may become clear, helping you to form your own best practices customised to your brand.
Certain types of content, times of day or hashtags may drive more user engagement than others and your social media plan should adjust accordingly.
In Summary
Instagram is climbing up the ranks as one of the most influential social media platforms. As we continue to discover the importance of content marketing, it's hard not to see the benefit of utilising Instagram to grow your brand. Remember the importance of;
Great Visuals
Good Timing
Smart Hashtags
Clever Content
Traffic Tracking