In this article, we have compiled a list of common web design errors to avoid in order to make your website easy to navigate and user-friendly.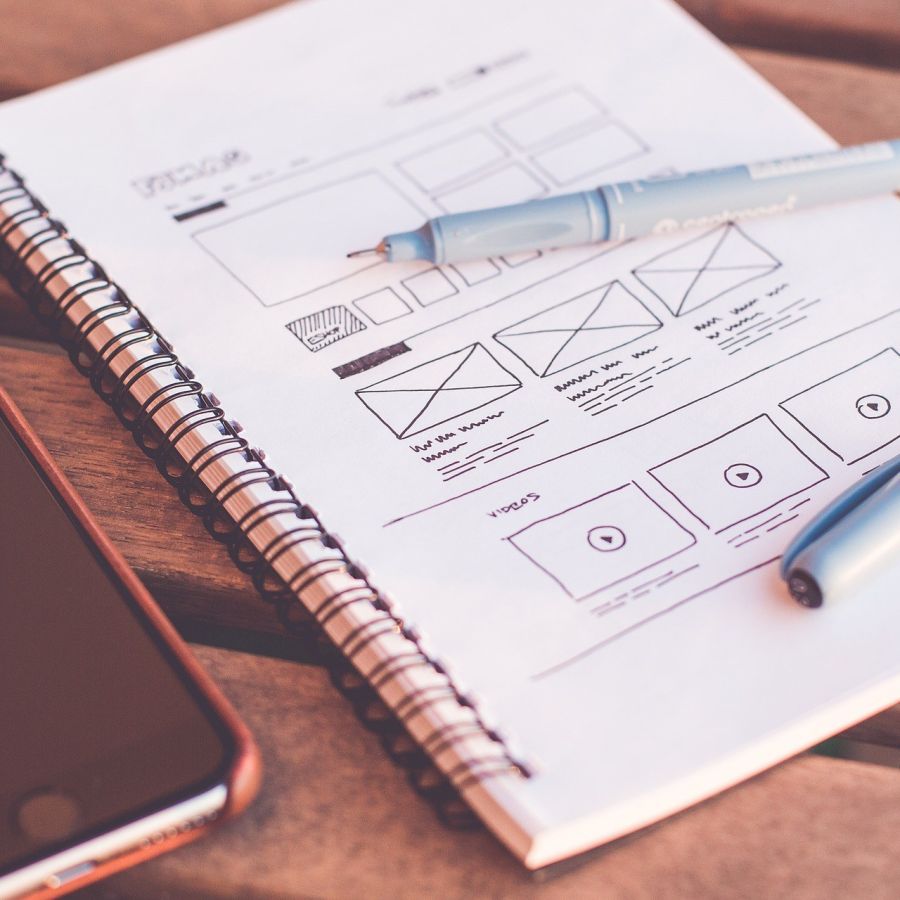 Uncontactable

There are some websites that are rather appealing; great content, easy to navigate or have a great web design. However, they fail to make their contact details easy to find. This would be bad if you are selling a product or services; you would be losing potential sales call as customers have given up searching for the contact details of your business.
Always put up a "Contact Us" page that leads to complete information about the business; mailing address, phone, email address and even a map if you want to. Make that link accessible on each page of your website.
Unorganised Content Layout
Everybody knows that an unorganised page prevents customers from quick scanning. It is a very common sight to see the content of the website being clustered or scattered all over the page. However, depending on the type of business or company, the amount of content is very subjective.
For example; if your website is all about information and educating the readers, your content obviously has to be 'wordy'. The Australian Broadcasting Corporation is a very good example of a heavy content website.
It is acceptable to use lots of text on your website, just make sure it is not lengthy paragraphs with no visual breaks. Exercise using shorter, more focused paragraphs, bullets, and numbers and add image breaks in between.
Poor Navigation
Another common web design mistake to avoid is having poor navigation. Website navigation design is one aspect you do not want to hold back. Every website has some form of navigation; it is whether the navigation is good or otherwise. Strong website navigation makes it easy for readers to quickly find the information that interests them.
So keep it consistent and divide the categories clearly. Do not forget to use accurate navigation title, so as not to confuse the readers.
Not Responsive
There are pros and cons of going responsive and each business or company should be aware of its own website strategy.
If your website is not able to adjust to all major screen resolutions, you would be potentially losing a lot of traffic as the customers' experience has not been optimised to its full potential.

Noisy Site
Unfortunately, we are not talking about the irritating music that starts playing in the background when your website has finish loading. We are talking about the use of multiple images, flash graphics and animations. Bear in mind that the more images and graphics you add to your website, the slower it downloads, especially on mobile devices.
By making your website lightweight, you are also increasing the traffic to your website. Even if you have a great website, you could quickly drive them away with too many images and graphics.
Poor Images
If you really need to use images, avoid using poor images. Photos and graphics usually enhance the appearance of your website as well as support and substantiate it. As mentioned in the previous point about a noisy site, do not use poor quality or low fidelity images.
You should also avoid using load-intensive graphics or photos of your corporate office which are relevant to no one. The focus or the type of images you use obviously have to match the related content or the type of business you are involved in.
A good website starts with a good image. If you require quality images, you could invest in a photographer, use stock images or even create your own using typography and theme colour.
"Photography is more than a medium for factual communication of ideas. It is a creative art."

- Ansel Adams
CTA: Call-To-Action
Another common web design mistake to avoid is having too much CTA or also known as Call-To-Action. A CTA is a banner, button, or some type of graphic or text on a website that is meant to prompt a user to click it and continue down a conversion funnel. It is one of the marketing strategies to help you get traffic or even possible increase sales for your business.
However, each and every website is created with a certain purpose. So if there is no clear call-to-action on the page, your chances to reach it are second to none. At the same time, when your CTA window pops up too frequently, customers would get annoyed and would never visit your website again.
Not Updated
An important point to take note of is updating your website regularly. This is another common web design mistake to avoid. This is because potential clients or customers will study your company via your website.
It is important to keep your website up-to-date.
In a fast moving and constantly updating technology, your user-friendly website is the face of your business. As they say, the first impression last. So always try to keep your website updated.
Ignoring Search Function
A search bar should be present on nearly every site in a very prominent place. It simplifies customers' navigation greatly and saves customer's time when they are looking for something in particular without having to browse through the entire website for it.

Lack of Focus
Lastly, the comment web design mistake to avoid is having lack of focus. There have been too many websites that leave visitors wondering what the website is about.
Avoid this by being sure that your homepage explicitly delivers what your company does and the services you offer. Also, try to attract them to explore other pages for additional information.
Summary
The issue with most web designers is that they forget that the website was not created for them but to assist in helping their client market their business and services. Hopefully with the points mentioned earlier, you can avoid these mistakes to please your visitors and grow your business. Your website can draw customers in or send them running.
Give us a call if you need more help in finding out what mistakes to avoid in your company's web design and we would be glad to assist!