If you're about to embark on a complete overhaul of your website, read this 6 common redesign mistakes and how to avoid them.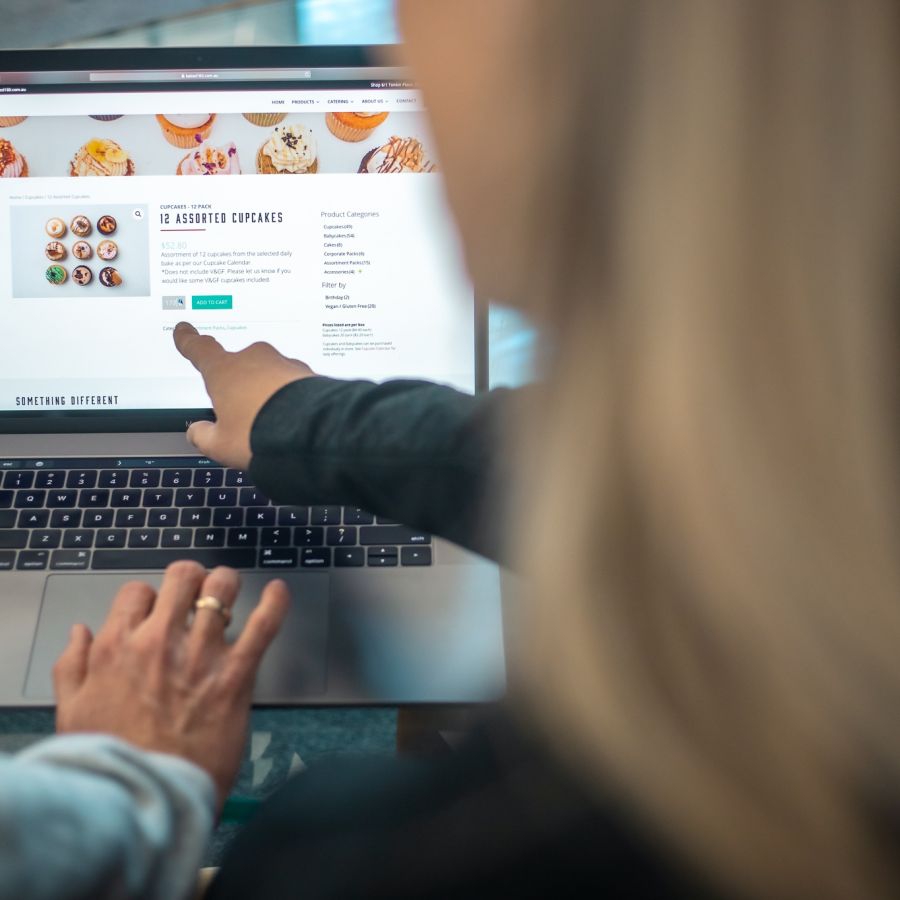 Make sure you read our list of 6 common website redesign mistakes and how to avoid them.
We've been in the website game for a while, and when it comes to website redesigns, we've heard and experienced it all
So, what are these mistakes and how can you avoid them, ensuring your new website is a success?
1. Failing to plan
This is one of the most serious mistakes that we encounter.
Imagine trying to rebuild your house without planning it out - no drawings, no budget, no resources. It's a headfirst dive into MistakeLand (it could be a real place).
Before firing up Photoshop, there are about a million other steps you need to consider!
Review your organisational goals. Will a redesign work towards meeting them?
Are you seeking increased leads and sales? How do you suppose a redesign is going to solve that?
Is a website redesign going to solve issues you're having with your current one?
Well, that was only three. For the sake of keeping things brief, those questions can open up a can of worms for you.
Make sure you plan your website redesign carefully as if you were about to embark on your first ever website.
Planning will also help you to be able to quantify the success of your website redesign in the future and make any changes.
2. Ignoring existing data (or not having data)
If you're in the middle of a redesign and your current website is up and running without Google Analytics or any other analytics installed, drop everything and set it up right now.
Then stop your redesign project until you get some data.
Why?
Your existing data should inform your website redesign:
How long visitors are staying on your website?
Are visitors leaving quickly?
Which pages are popular?
How people are using your website?
Which keywords are people using to get to your website?
Is your website coming up in search results but not receiving clicks?
Where you are or aren't receiving conversions
And more!
All of this existing data should play a significant role in your new website because it will help you identify areas you can improve upon on the current website and see how it can be incorporated into the new site.
3. Glossing over the content and information architecture
In 2018, content is still king and a website redesign without careful consideration of the information architecture could have you running into some serious issues.
Our experience has been that content is a time-consuming task and so there isn't usually a lot of it. It's how a lot of agencies in Perth are able to design a website with just a rough idea of the content or the structure of pages, but this is a big issue.
When it comes time to put the content into the finished website, it could seriously impact the design or even functionality because you're now trying to make the website work around the content you've popped into the site, when it should be the other way around.
It could even mean having to change the menu design at the last minute because the information architecture wasn't finalised.
This is why we make sure to go through a careful planning stage first and even though some of our clients don't love it, we make sure we finalise the information architecture and the site content before we start designing the website.
Basically, you can plan your content by:
Reviewing your current sitemap and how visitors are using your content and draw up a new one
Review your competitors and see the content they're incorporating, and find a common thread
Researching keywords your audience is using on your website and in your industry and incorporate into your content
There are so many more tips for this, and it may be a topic for a future episode.
4. Only focusing on the design
If the sole reason why you want a website redesign is purely to update the visual aesthetic, we recommend seriously evaluating your reasons why you're redesigning your site.
If you're hoping a website redesign is going to unlock the door to increased leads and sales the moment you launch, you could be in for a surprise.
A website redesign should be considered because:
Your website might be quite old and therefore, the technology is old and makes it difficult to update or difficult for your users to navigate
Your website is negatively impacting your business
You've changed your brand or message or services and need your website to do the same
There's a lot of work to do on the current website and it's best to start again
The functional aspect of the website is just as important as the visual part of it, but the visual aesthetic should be just as functional, too.
5. Not putting in redirects from your old website pages to the new pages
If your new website is going to have a lot of new pages that your old website doesn't, or it's going to be missing a lot of pages, the URLs for those old pages are still going to be floating around the internet somewhere, whether it's from another website and even search results.
Here's how we like to plan for redirects:
If your website isn't going to have a lot of pages or a lot of changes, it's as simple as reviewing and placing the redirects in before the website goes live.
If you've got quite a large website or there are a lot of changes, we recommend starting up a spreadsheet early on in the project and track redirects as you go and pages are created.
Make sure that you're always redirecting users to most relevant page from the old page. If you feel that there isn't any suitable content, we recommend creating a new page on the website that addresses and answers why this content is no longer available, and point the user towards information that may help them answer their question.
6. Underestimating the importance of page load speed and performance
When attempting to run campaigns for our clients, we sometimes often have to report that the reason why their campaign was not as successful as it could have been because their slow page speed drove users away.
With more and more people accessing websites on their phone, page speed is more important than ever.
When you're redesigning your website, make sure you plan to optimise the speed of your website constantly checking to make sure it loads quickly.
There are a few tools you can run your website through to check your speed:
https://testmysite.withgoogle.com/
And just because we got a little cheeky at the end, here is another redesign mistake:
6a. Not creating a marketing funnel
A website redesign isn't just about sprucing up your website.
You need to be able to create conversion points to not only offer your audience something of value that will allow them to engage with you but a way for you to track conversions.
After all, isn't the purpose of your website to get attention in the hope of making a sale?
These funnels will also help you quantify your website in your marketing costs, and also provide worthwhile data for future campaigns or content.
Whew! That's it!
Did you learn anything new?
Is there anything you want to add?
We'd love to hear from you! Email us at podcast@bam.com.au