What Does Gutenberg Mean For the Future of Wordpress?
Updated 22 July 2021 (Published 14 November 2018) by Richard in Website design & UX
When it was finally announced that the WordPress 5.0 upgrade would bring in a new, non-elective editing framework called Gutenberg, it sparked a huge wave of controversial reactions that rippled through the tech community and beyond.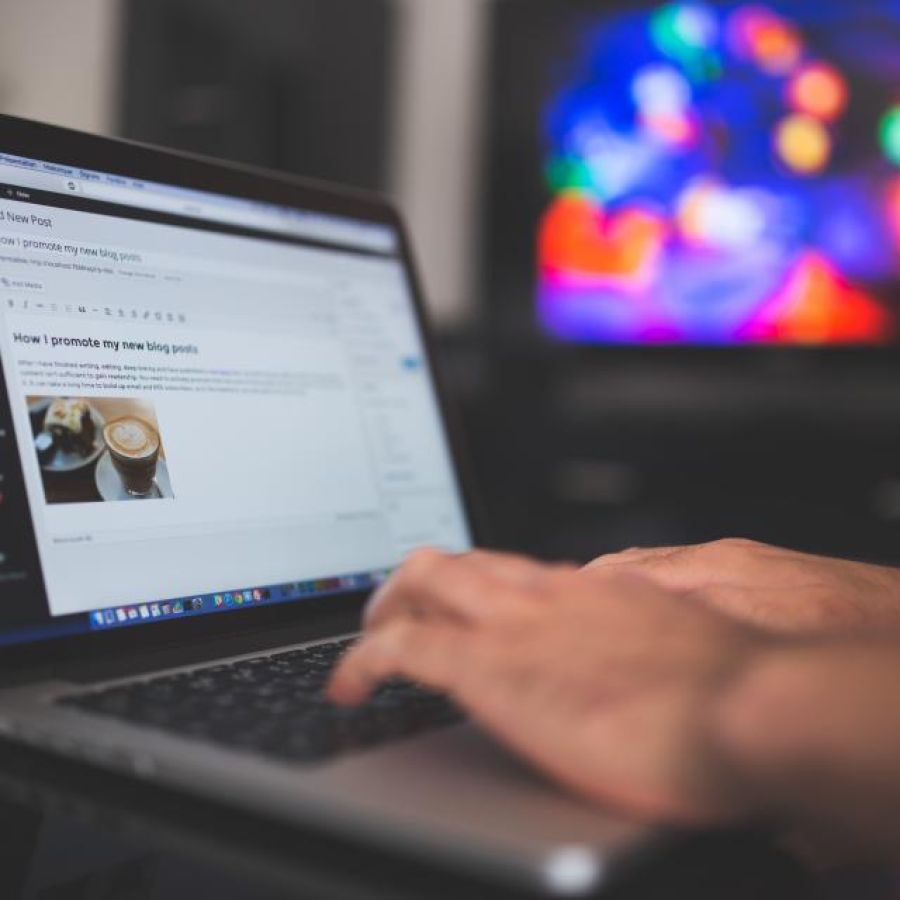 EPISODE 44
What Does the New Gutenberg Editor Mean for the Future of Wordpress?
When it was finally announced that the WordPress 5.0 upgrade would bring in a new, non-elective editing framework called Gutenberg, it sparked a huge wave of controversial reactions that rippled through the tech community and beyond. But with no surprise, when you're talking about changing the structure of a content management system (CMS) that powers 30% of the world wide web, it's certain to cause a lot of uncertainty about what these changes will mean for both the existing users, or for someone considering WordPress for the first time.
But despite all the mixed opinions and controversy, the new Gutenberg Editor, which is targeted to be included in WordPress 5.0, is dramatically meant to improve the editor experience within WordPress by adding beautiful, easy-to-use, dynamic content blocks to create content in.
In this episode, we dive into the details about what the new editor could mean for the future of WordPress.
Episode Highlights
WordPress is getting a facelift and its name is Gutenberg.
It's unclear whether it's named after Steve Guttenberg or German printer from 1400's
This will be the default for WordPress 5.0 - beta plugin has 630 thousand active installs
Is this editor the answer to the Wix, Weebly, and Squarespace experience others are having
Gutenberg improves the publishing experience with 'content blocks', and contextual buttons that appear on hover
It's a nice publishing interface, but the theme still controls how the content is presented, so it's not a true WYSYWIG like Wix or Squarespace
So, What's the Problem?
The new Gutenberg update is an obvious reaction to the competitors of WordPress. It was created to rival the writing experience of Medium, and the quick and easy site building capabilities when using Wix and Squarespace.
A project with the size of WordPress needs a clear roadmap directed by stronger leadership strong leadership. But sometimes the roadmap can start to be blocked by outside competitive influences to compete within the market, as a result of these roadblocks, decisions aren't made in the best of interests. There should be no doubt that Wordpress' biggest concern is losing customers to competitors (like with any business). That's why Gutenberg was created as a strong attempt to attract new users to the platform.
With this decision to introduce Gutenberg, WordPress is stepping away from the values that make WordPress well WordPress. The decision has caused Wordpress to move away from one of WordPress' primary philosophies which are, "Clean, Lean and Mean" which states that the "core of WordPress will always provide a solid array of basic features. It's designed to be lean and fast and will always stay that way."
What We Learned
Philosophically speaking, it feels like WordPress is returning to its roots as a blogging platform while cutting a swath through the decades of legacy plugin cruft. Kind of like when Disney bought Star Wars and decided the Expanded Universe was out of canon
As much as we like content blocks and like the idea of going back to basics to perfect the user interface, we very much think there's more to websites than just creating pages and placing content, and Gutenberg does little to address that
Some third parties are getting on board with the new platform - Elementor have created their own blocks for Gutenberg which brings their even more design-focused alternative back into the workflow.
The Future of Wordpress
This is undoubtedly going to be a powerful feature for WordPress and could very well raise it's market share way above its competitors even further. In other words, this change could be a rejuvenation of WordPress. But in saying that, the impact of Gutenberg could also potentially cause a far-reaching negative effect as well.
Gutenberg presents larger problems for WordPress. WordPress needs to evolve and grow, not just cover up the cracks. It wants to create a new way of doing things. But you can't do that and carry the legacy of almost 15 years.
For a lot of people, especially people in this space, Gutenberg is just another nail in the coffin for WordPress. People have spent years using WordPress with plugins to turn it into the CMS that satisfies their individual needs. In their eyes, Gutenberg is undoing all that work, which just makes Wordpress a platform that doesn't suit their purposes anymore.
But, like with most things, only time will tell if Gutenberg is a success