How to Create and Manage an Engaging LinkedIn Company Page
Updated 12 April 2022 (Published 6 November 2018) by Miles in Digital Marketing
Many Australian brands see the benefit of having an engaging and well planned LinkedIn company page. In this article, we take you through what creating and managing an engaging company page on LinkedIn entails.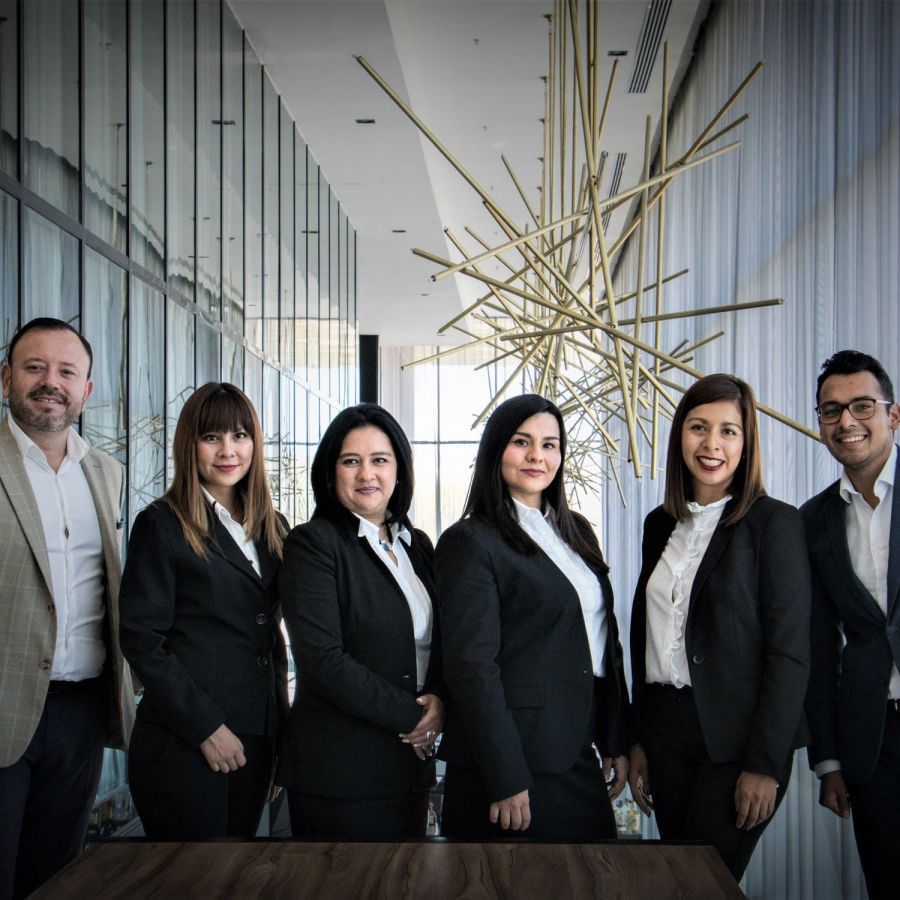 Do you have a LinkedIn company page, or not sure how to create a company page on LinkedIn? Many Australian businesses are missing an opportunity if they don't have one. In this article, I'll take you through what creating and managing an engaging company page on LinkedIn entails.
There are roughly 4.7 million Australians on LinkedIn, and over 19 million Company Pages. This makes it very likely that most of your competitors are already using the platform.
LinkedIn company pages have a number of different benefits compared to the typical personal profile. Whilst it is great to constantly manage your own profile, a company page allows people within LinkedIn to learn more about your business from the source, so to speak.
Create your LinkedIn company page
If you don't yet have a company page, here are the easy steps to get going. If you already have a LinkedIn company page, just jump straight to the next section.
Start by clicking the 'Work' icon at top right on your LinkedIn page. This will bring up a sidebar, which features the option, 'Create a Company Page'.
This will take you to a screen like the below image. You start by completing your business name and setting your public URL. LinkedIn members and search engines will use this unique URL to find your page. Be careful with choosing these, as once your public URL has been set, there's no way to change it.
You should always use your trading name, rather than the full legal company name as shown below.
Once ready, click the Create Page to get started.
This will take you to your plain vanilla company page. Before you jump the gun and start posting, however, you need to spruce it up to look the part.
The first steps you need to take, are;
Upload a logo
LinkedIn is looking for a square 300 x 300px image here. If your logo is not naturally suited to this, you may need to create one that works in a 1:1 ratio.
Create and upload a cover image
This appears across the top of your company page and is an ideal spot to reinforce your business brand. LinkedIn wants an image that is 1,536 pixels wide and 768 pixels tall.
Write a company description
One major aspect of your LinkedIn presence is how well written your company description is. An engaging description that reflects your brand persona and encourages readers to interact with you is one of the most important elements to consider.
Make sure to include relevant keywords as well; LinkedIn company pages are searchable, so you want to make sure that your page appears when a client or potential customer is searching for relevant keywords.
Add your contact details
The more contact methods, the merrier! Some people prefer to use email, others to view your website and those amongst us who are still keen on using the telephone.
Providing as many contact methods as possible ensures the best chance of getting that new lead coming in.
Add relevant specialties
LinkedIn allows you to add up to 20 specialties, which they use behind the scenes to rank your page against other company pages. Ensure you fill this out as much as possible, with relevant specialties.
Consider language and reach
Want to have an international presence? Don't forget to set your company name and company description in each language you are targetting.
Ideal LinkedIn image sizes (2018)
You should take the time to ensure that all images you have on your page look great - the best way to do this, is to make sure they are the correct size and ratio. To help with this, here's our handy LinkedIn company page image size guide.
| | |
| --- | --- |
| Image name | Size (width x height) |
| Company logo | 300px x 300px |
| Page cover image | 1536px x 768px |
| Overview tab | 360px x 120px |
| Sharing image | 1104px x 736px |
| Sharing image (with link) | 1200px x 628px |
Managing your LinkedIn Company page
Now that your LinkedIn company page is published (congratulations!), you'll find a link under your 'Me' menu, which displays your company name, under the subheading Manage.
Clicking on this will take you to your company page and gives you the ability to add or edit most sections of your presence.
Remember that you don't have to manage your company page on your own, either. If you are currently the page admin, in manage mode, go to the drop-down menu under 'Admin tools' in the top right of your page.
This has an option to add additional team members to your page, so they can also help manage and post content.
What content should you post on your LinkedIn company page?
Every business has a unique audience, which is interested in specific topics. As with all content marketing, you need to have a detailed and clear understanding of who your target audience is.
If you aren't already in that mindset, our article How to create your brand strategy, has a section called 'Understanding your target market' which dives further into this.
There are a few general concepts here, however, which will help you choose the right content to share on LinkedIn.
Avoid too much salesy talk
The analogy I always use is would you watch a TV station that only broadcasts ads? I didn't think so! Respect your target audience by educating and giving your professional opinion, not posting discounts or pushy sales messages.
Providing value to your readers is the ultimate prize in content marketing - it helps build you as an authority, and gives your audience actionable advice that they can use in their day.
Use plain language your audience will understand
As with all content, using acronyms or industry jargon is great between colleagues, but not for your target audience.
Nobody wants to feel dumb, because they have to search the meaning of a TLA (Three letter acronym – see what I did there), so avoid them at all costs.
Spell check, and check again
There is nothing worse than spending time crafting a great bit of content, to then hit publish and notice a typo. It looks unprofessional, and your audience doesn't appreciate the lack of care.
Have someone else run through your content before you post, or use a spell check.
Think about your content
The old adage "Don't post anything you aren't happy to see on the cover of tomorrow's newspaper." runs very true here. It is easy to misinterpret intent online, so if in doubt, avoid it.
Business, not personal, wins the day
Unlike other social platforms, LinkedIn was created for business networking. Therefore the content you share should be business related, rather than personal posts, which you can keep to Facebook and others.
This doesn't mean you need to be completely emotionless and dry, just be aware that sharing videos of cats is typically frowned upon (unless you're a vet, then it makes total sense!).
Consistent Tone
The best content marketing is where there is a consistent tone throughout all platforms and updates. Are you a relaxed, conversational writer or a professional dry-sounding persona? Work on creating a short dot point guide on what your brand tone is for LinkedIn and social media generally.
LinkedIn themselves have a few tips in this article, including
Consistently share content 3-4 times a day
Use rich, eye-catching visuals
Ask thoughtful questions that encourage comments
Engage with followers in the comments
Target each update to the most relevant audience to create a customized feed for each segment
All of the above is great advice, straight from the horse's mouth, so to speak.
Here's a tip. If you want to see what the top 1,000 content shares were on LinkedIn last year, see our article which reveals this great data.
Posting images
When posting, you should include relevant images wherever possible. Most websites have share images when you share an article or page.
The example post below was literally just sharing the page link – LinkedIn will crawl the target URL, and if set up correctly, will pull in an image from that page.
This ensures that you are using more 'real estate' in your audience's feed, and is visually more appealing than a plain text status.
However, if you aren't sharing a link, you should consider creating a quote or a bold image, as a way to attract more engagement.
Ideally, set up a post image template that suits your overall identity, and use this to create a series of posts over time.
For example, the below image is one that we have used successfully before. Note the use of our logo and social media username, as well as our colours and typeface.
Posting videos
As of late 2017, LinkedIn has started allowing companies to post native videos straight to LinkedIn. When a user scrolls past, the video will autoplay, however, the sound is muted, so it's ideal to use textual content as well.
Videos are limited to 10 minutes in length, and LinkedIn recommends keeping videos between 30 seconds to 5 minutes for maximum engagement.
Just like images that I mentioned above, keeping a consistent look and feel, as well as professional lighting and interesting backgrounds, is key to creating engaging videos that get shared and watched over time.
To see a great example of a brand using video posts in their company updates, see the EY LinkedIn page.
I share a few other Australian brands using video in their LinkedIn approach, in the Examples section below. I recommend watching a few of those and doing your own take on video for LinkedIn.
How often should I post on LinkedIn?
This is always a question we get asked, and the answer is whatever it takes to get your audience engaged. Every brand and audience is unique, so we can't just state '4 times a day' or 'twice a week'.
There are plenty of experts out there that will give differing views on this. For example, LinkedIn themselves say '3-4 times per day', whereas this article on Buffer states one post per day is ideal.
The best way to be directed on posting frequency is looking at your LinkedIn metrics and try different posting schedules until you find the magic amount for your audience (which also may change over time, as your audience grows!).
Remember also, that day and time has a large effect, as well as your audience location. If you are targeting audience overseas or interstate, remember to take any time zone differences into account before you post.
How to further build LinkedIn page engagement
So you are posting content regularly and watching your engagement metrics grow. Is that the end of it? Absolutely not! Here are a few suggestions on how to further your engagement and increase your audience.
Ask employees to comment, like or share content
It wouldn't be prudent to demand your team share your content, however asking at the next team meeting if team members can like, comment or share a post once in a while, helps encourage employees to become your brand ambassadors, and spread your content to their networks as well.
Use relevant hashtags
When you write a post in LinkedIn, you may notice there are a few recommended hashtags that appear towards the bottom of this post panel. These help tag your post and will show up in various other pages within LinkedIn.
Choosing 1-3 of the most suitable hashtags is a fantastic way for this content to be potentially shown to other users of LinkedIn. Never use more than three though; otherwise, your post may look spammy and not relevant to your audience.
Link your LinkedIn company page wherever you can
For example, we have a link to our page on every page of this very website, as well as in the email signature of every employee, so every time one of us send an email, we're inviting the recipient to follow us on LinkedIn.
Business cards, signage, even a vehicle sign may make sense to your brand.
Tag other brands or people in your posts
Obviously, don't overdo this by tagging 10+ people in every post, however, a good way of raising awareness is to tag people in posts, such as the example below.
All you need to do is add the at sign and LinkedIn will search for a match. Select the right match, and presto - they appear linked in your post, and they receive a notification they have been mentioned as well.
Watch notifications and respond
You should make it a very regular habit to monitor your company page notifications, and ensure you respond to any comments left on your posts. This process results in two key benefits; the first being the person leaving a comment feels they have been heard, and secondly, it helps encourage other people to comment on your posts.
The way I look at things is if someone makes an effort to leave a comment on your page, the least you can do is spend a few seconds and write a genuine reply.
Find other mentions
You should also make it a regular habit to look for other mentions of your brand, that you weren't tagged in.
You can search all public posts on LinkedIn, but typing your brand name into the search bar, and choosing the Content link in the results.
In a case there are resulting posts, such as the above, we write a short thank you as the Bam Creative page, as a way to show the original poster that we appreciate their post.
Understanding LinkedIn Analytics
We are of the strong belief marketing is only as good as the ability to measure, and LinkedIn does well in providing interesting metrics for company page owners to review regularly.
There are three key areas that the provided LinkedIn analytics are broken down into;
Let's go through each one of these, and explain further what they mean.
Visitors
The total number of page views and unique visitors over time. This visitor data is measured across desktop and mobile for logged in LinkedIn members.
Remember, not all LinkedIn members will follow your company page. They may just visit once, or drop by anonymously every week – using this figure gives you an overall sense of audience potential.
The fascinating part on this screen is that you can review what your visitors have as job titles - this makes your job selecting and promoting the right content even easier.
Updates
This shows the total number of likes, comments, and shares on your updates in the last 30 days. Data is measured across organic and sponsored updates, including Direct Sponsored Content.
This is fascinating insight, as you can see how well one post does, compared to another. Find that you get better engagement with posts about team members? Post those more frequently, and less of the topic that is received with silence by your audience.
Consider what you are trying to achieve with each post, as many people can focus on the wrong metric. In the above example, the first post may look better with a 5.26% engagement score, however, the second post actually received more impressions and clicks - that's the goal here - so it was a clear winner, even with a smaller engagement score.
Followers
This is a fantastic resource to have access to and shows you who actually are engaged enough with your page to follow it.
You'll see a variety of data here, such as a graph showing follower gains over time, the top locations your followers are based in, and a very fascinating part of this page - how your company page compares against other competitors.
Examples of great Australian LinkedIn Company pages
Let's take a look at five well known Australian brands who are doing a great job at attracting and engaging an audience on LinkedIn.
Lendlease
https://www.linkedin.com/company/lend-lease/
One thing you should notice in their regular (at least daily, as of writing) posts, is that Lendlease often tag brands or people, and when they don't, there's always at least one hashtag.
National Australia Bank
https://www.linkedin.com/company/national-australia-bank/
Looking at their latest 15 posts, nab shared 13 posts with branded video, and two others with an image that was also branded. They are doing a great job at keeping a consistent visual identity.
Clayton Utz
https://www.linkedin.com/company/clayton-utz/
The Clayton Utz team have done a great job, in ensuring their branding is carried through in the LinkedIn page header image (which features a clear benefit statement) and the images used to promote their Overview and Life pages.
Coca Cola Amatil
https://www.linkedin.com/company/coca-cola-amatil/
Every single recent post on this heavyweight consumer products page has at least an image of one or more people. In fact, it was hard to find an image of their products. This helps build a sense of personal connection with the reader.
Virgin Australia
https://www.linkedin.com/company/virgin-australia/
National airline, Virgin Australia, has a very well written description, which sums up their history and aspirational messaging nicely. The images they use to share their messages are unique and well shot, adding to the visual storytelling.
In Summary
LinkedIn is a powerful platform to share your company profile and updates to your potential customers. No matter if you are B2B or B2C, most Australian brands find success if they take the time to plan out their LinkedIn page, and have a well-considered content strategy.
Don't forget to follow the Bam Creative LinkedIn page to receive more marketing advice, straight in LinkedIn!