Every business is different, and so it every store! There are a multitude of e-commerce solutions available to help you kick-start your online presence and improve sales. There are a few factors that should help you narrow down your options.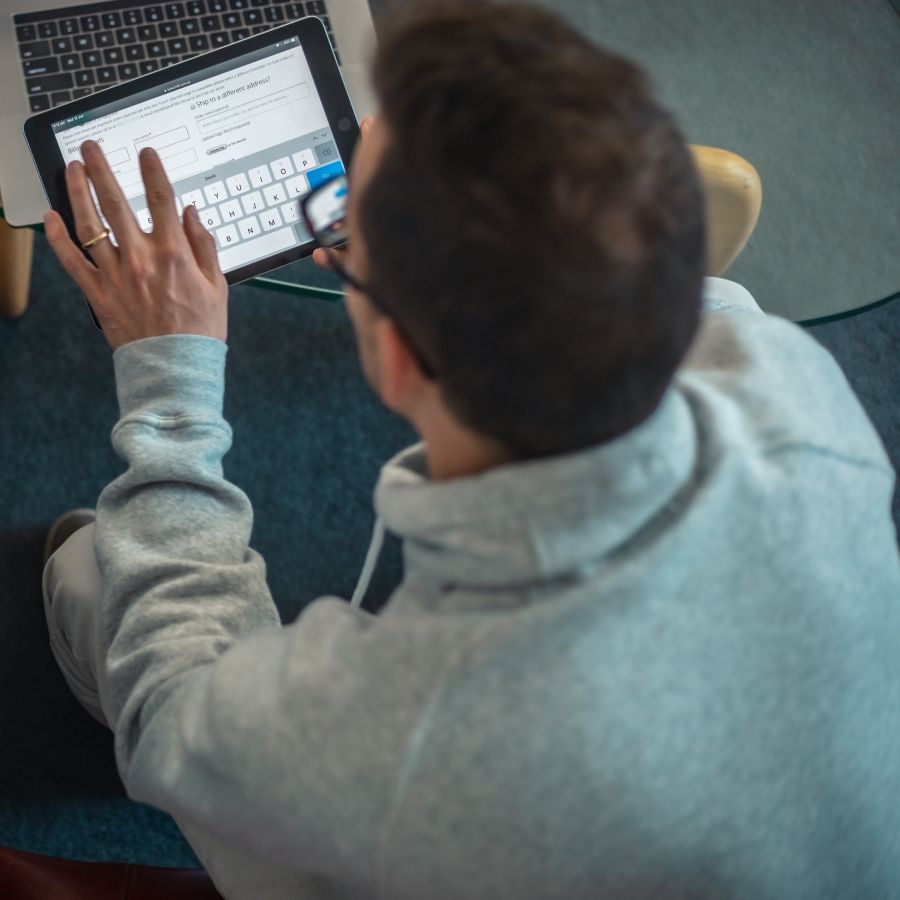 Things to think of when choosing an E-commerce solution
Budget
Some platforms are available for free but require you to purchase ongoing hosting to host the store, whereas others adopt a SaaS (Software as a Service) model where you pay monthly to use the platform.
Content management and blogging capabilities
A store alone can be quite difficult to improve search engine rankings for. That's why many stores have additional pages of content, or even a blog. No two content management systems are the same, so selecting a platform that you like, that is built with functionality to promote good search engine optimisation, and is easy for you to use is crucial.
Offline sales and inventory management
Simple e-commerce platforms can be quite limited in functionality, especially for things such as inventory management or offline sales. If your products are made to order or inventory is managed through another system, this isn't really required. However, integrating your stock management into your online store is a great way to consolidate your systems.
The ability to process offline sales is a great way to incorporate your online store with your brick-and-mortar store.
User-friendliness
Depending on how tech savvy you are, you may want to choose a platform with powerful functionality that has a less user-friendly interface. Ease of use is important if you're hoping to step up a shop by yourself for the first time. However, this come sometimes come at a cost, or limit your store's functionality.
Customer Support
As mentioned before, if you're hoping to set your online store up yourself, you should be sure to pick a platform with decent customer support.
Now that you know about some of the factors that will influence which platform you choose, let's look at some specific platforms. In this post, we'll be looking at WooCommerce, and Shopify.
Both platforms are excellent out-of-the-box solutions for small to medium sized stores that can help you get an e-commerce store up and running fairly quickly.
Shopify
Shopify is a great SaaS E-commerce platform for getting simple stores up-and-running in no time at all. It's a stand-alone, cloud-based platform that boasts unlimited bandwidth and transactions, and integrates with other 70 external gateways around the world.
Here's a few features that Shopify offer out of the box:
Customisable options for the look and feel of your store
Over 100 professional store templates and themes available
Display products organised by categories
No limit on how many products you can sell
Over 70 external payment gateways available such as Bitcoin, PayPal, and iDEAL
Shopify is certified Level 1 PCl compliant and transactions are secure
Shopify offers all the features you need to get your simple online store up-and-running as soon as possible. It's perfect for those with limited technical experience and just want to start selling online.
Pros & Cons
Let's find out some of the positive and negative features of using Shopify as an e-commerce platform for your store.
Pros
Integrated with many payment gateway providers
Great features to help improve your ecommerce SEO such as editable title tags and meta descriptions on categories.
Good for small to medium sized businesses
Automatic updates
Offers free hosting
Intuitive admin area interface
Flexible shipping rates and automatic taxes
Ability to create customer accounts and profile groups
Cons
Shopify's blogging platform offers very basic functionality compared to WordPress.
Shopify makes it difficult to migrate to another e-commerce platform, should you decide to change in the future
Limited multi-language support limits scalability
Isn't capability of one-page checkout
Cheaper plans don't include real-time shipping or discounts
Limited to 100 product variations
Limited ability for customisation
For a quick and easy solution that you can do yourself, Shopify is a great solution for your E-commerce store. Simple stores would benefit from the quick setup and ease-of-use of a Shopify E-commerce platform.
WooCommerce for WordPress
WooCommerce is an e-commerce plugin developed to integrate seamlessly with WordPress. It is an open-sourced solution, meaning that there are developers all over the world contributing to the extensive codebase and developing free and paid extensions for pretty much any custom functionality you may need.
Let's explore some of the features that WooCommerce offer out of the box:
Built for WordPress
Sell a number of different product types, including real products, digital downloads, subscriptions, content, and time
No limit on how many products you can have
Mobile friendly themes are abundantly available
As you host the site yourself, all data and code is yours meaning you're not locked into a platform
Free and paid extension marketplace with over 300 free and paid extensions to choose from
Pros & Cons
Let's weigh up the positive and negative aspects of using WooCommerce as an e-commerce solution for your online store.
Pros
Pretty easy to use once you're familiar with WordPress
Fully customisable
Unlimited products & product variations
Built-in payment gateways, including PayPal, BACS, and Cash on Delivery
Provides total control of the checkout process
Geo-location support to detect location and updating shipping costs
Automatic taxes and flexible shipping rates
Shipping and cart calculators available
Simplified discount code system with the ability to enable and disable discount codes easily
Cons
Store and web security relies on regular updates
Requires WordPress
Requires you to purchase you own hosting
Custom functionality may require the purchase of premium plugins
If you have an existing WordPress website, then it's pretty much a no-brainer to go with WooCommerce as your e-commerce solution in most cases. If you don't, the platform is very power and gives you a lot of great functionality and flexibility out of the box.
Both options have their strengths and weakness, so it's important to work out what your priorities are for your online store and select an e-commerce platform accordingly. Hopefully this guide has helped make your decision a little easier!