What Are 360 Photos and How Do They Work?
Updated 31 May 2021 (Published 18 April 2018) by Miles in Digital Marketing
You've seen 360 degree photos on social media and Google Maps, and are wondering how they're made. Being a Google Street View Trusted agency, we're here to give you the low down on 360 degree photos and how they work.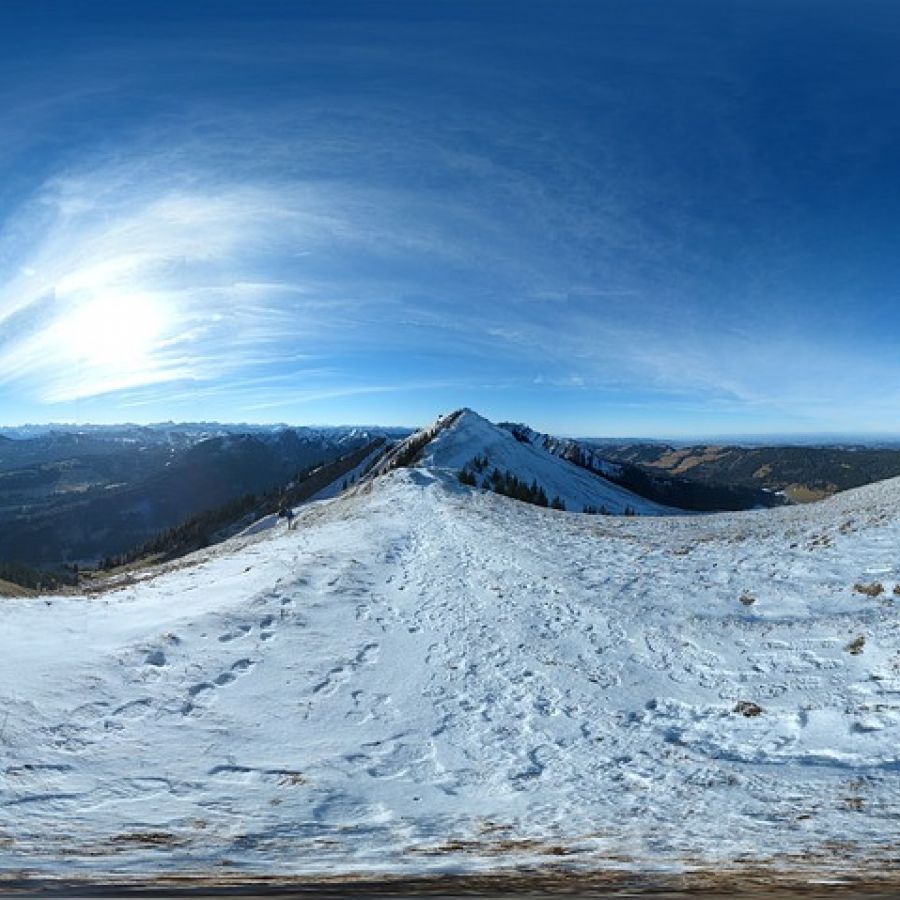 Users are expecting more and more from experiences nowadays. No longer is static imagery enough.
Plenty of brands are starting to adopt video on social media and platforms such as YouTube, as well as podcasts and vlogging, like our very own Bam Creative Podcast.
Just like video and audio, 360 photography adds another layer to engaging audiences.
Not only does the world's most used maps use both their own street view cars and submitted street view photography, so do social media and video platforms like Facebook and YouTube for 360-degree videos.
For a business like a hotel, restaurant or a retailer, 360 photos are a step above static images. Website visitors or someone researching a place to have a meal, get to see more than a perfectly arranged dish or hotel room. As a result, these photos seem more authentic in 360 degrees.
How do 360 photographs work?
There are a number of different options when taking and sharing panorama or 360 photos.
The most common 'Consumer' method is software. That is, using a mobile or desktop app, that allows you to take a wide landscape image, or stitch together a number of individual photographs. For example, the 'Panorama' setting on the Apple iPhone will allow you to take a photo like this (if you can keep your hands steady!).
For the more professional photographer, the hardware solution is normally better. That is buying one of the many different 360 cameras available, specifically created for this type of photography. For example, the Ricoh Theta camera has two high resolution fisheye-style lenses mounted opposite each other, which then 'stitches' the two spherical photographs together.
The image below is an example of how the resulting photograph looks, before being added to 360 photo view software.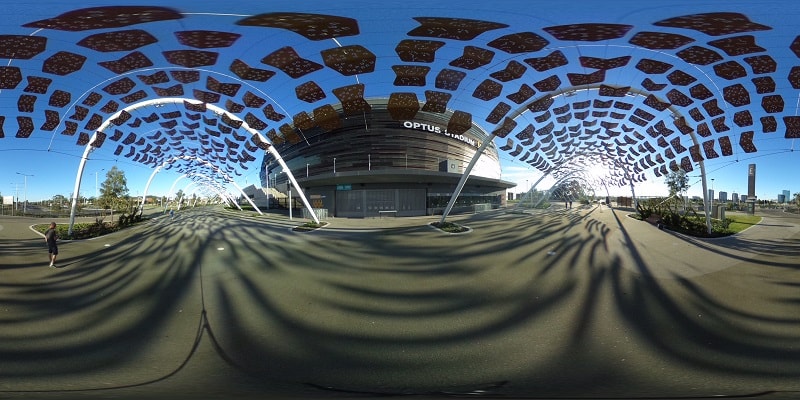 There are also other cameras that are small and spherical in shape, as well as multi-camera setups, which you then use software to stitch each cameras photo back into a sphere or panorama.
360 Photos on Facebook
Facebook announced back in mid-2016 that they now allow photos in 360. Since then, they have been adding new features, such as 360 Video and the ability to use 360 photos and video in your profile images.
Since late last year, Facebook added the ability to create 360 photos and videos within their app on your mobile phone, without the need for fancy hardware. These photographs tend to be panoramic, and not full "sphere'" 360 degrees, however, they are still very engaging for your Facebook audience.
You can read more about how to create your own panoramic photos direct onto Facebook over on the Facebook 360 website.

360 Photos on Google Maps
Google Maps was an early adopter of 360-degree photography, with their fleet of Google Street View cars hitting the streets in 2007 in several cities in the United States, and quickly expanding to include cities and rural areas across the world.
They then launched their Street View Trusted Photographers program, which allows individuals and agencies, such as us, to get certified as professionals with the right hardware and experience to photograph businesses and physical spaces in 360, and add these images directly to Google Maps.
We've seen some great success with street view photos of Perth businesses. For example, one retailer we took photographs of last year, has received over 10,000 views of their 360 photos to date - and that's just the views on their Google Maps listing.
You can easily find street view images, by clicking on the little person icon on the bottom right of any Google Map. This then displays blue lines and circles where there are photographs available.
When searching for businesses, consumers use mapping products 44% of the time.

Ipsos study, 2018
360 Video on YouTube
Whilst it has been around for a while, 360 video on YouTube still has a certain novelty factor. The great thing about these videos, is if you have a VR headset, such as Google Cardboard, you can watch these videos in true 360.
Here is an example, showing a Star Wars video in 360.
360 Photos on your website
As you can see in the examples above, it is quite simple to embed panoramic photographs straight into your website as well. All the major market share web browsers handle these, and done correctly, they even show up effectively for mobile and tablet users.
You can either post the original image on Google Street View as illustrated above or use a 360 specific embed tool, such as 360player.
If you do embed an image, make sure to test it properly on different devices, such as desktop, tablet and mobile phone, as well as major browsers, such as Chrome, Internet Explorer and Firefox. You want to ensure the image looks great, no matter what your website visitor is using to view it.
360 stock imagery
There are even sites such as 360Cities or RoundMe that allow marketers to purchase panorama photos just like typical stock media. Here is an example of Sydney Opera House in 360 degrees.
Summary
Rather than posting flat, static photographs on your social media or Google My Business profile, consider using 360 or panorama photographs instead.
The resulting photographs give your visitor something different to engage with, and may indeed make the difference between a new customer or not.
If you don't have the skills or knowledge, consider hiring a Street View Trusted Photographer or asking your usual photographer if they have the equipment.