The Essential Guide to Social Media Monitoring
Updated 31 May 2021 (Published 13 May 2021) by Miles in Digital Marketing
Heard the phrase 'fly on the wall'? Imagine hearing what people are saying about your brand. Using social media monitoring, you can! This article explains.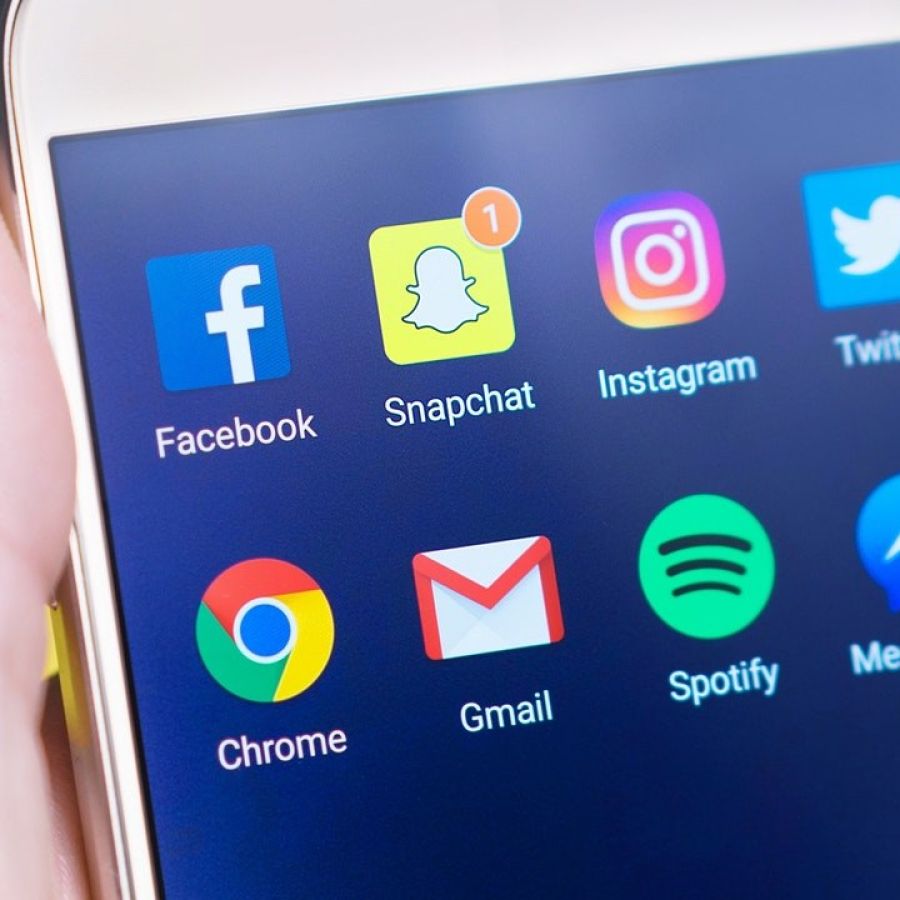 Regardless if you want them to or not, people are out there talking about you. Your brand, services and products are being reviewed or discussed. People may be delighted, they may be complaining, they could be recommending. How do you know what's being said? That's where social media monitoring comes into the equation.

In this guide, I'll take you through what social media monitoring is, how it benefits you, what features to look out for and more. I trust you'll enjoy the read!
According to this report by Reportal, there were 20.50 million social media users in Australia in January 2021, this equates to 79.9% of the total population of Australia. You would be crazy if your organisation doesn't at least have a basic presence on the major social media platforms.
It's one thing posting content occasionally, yet quite another to actually be listening to the audience out there. That's why social media monitoring really is so important.
What is social media monitoring?
To distil it down to one sentence, social media monitoring is the act of tracking mentions and discussions around specific words or phrases on social media.
These words or phrases could be your brand name, your business name, products, main staff names or more.
When your customers or potential customers talk about your organisation, they won't always tag you or reply to one of your posts. Unless you literally go looking for these mentions, you wouldn't know they exist.
Social media monitoring is crucial for organisations, because it allows you to understand what is being said, and in most cases empowers you to be able to reply. This means you can then leverage these discussions, and create opportunities from them. It could mean making a sale, thanking a customer or being able to reply to a complaint.

Why should we be listening?
Let me put it this way. You've gone to a very large business conference. There's a group of people on the very other side of the room from you. They're discussing your products and services. Maybe there's a detractor there, saying they know someone better than your organisation.
Wouldn't you love an opportunity to not only hear their opinions, but also be able to join in and respond? Of course you would! That's why, as part of your digital marketing strategy, you need to be monitoring Facebook, Twitter, LinkedIn, YouTube... the list goes on.
In many situations, you can manually monitor specific platforms. For example, you can go to Twitter search and just type your business name in. However, do you have time to do that every day? And with 20 different phrases? I doubt it.
That's why specific social media monitoring tools have been created - to help you and I keep on top of the conversations. Using these software products means that you can gauge the sentiment of your existing and potential customers. Not only that, you can keep an ear out on your competitors customers too.
For example, let's say you sell widgets, and the other business who sells them has had trouble recently with their large widgets. You could chime in and suggest to their customers that they try your widgets out next time.
It could be someone just asking "Who sells good widgets?". You could answer that within hours, and show them how responsive you are.
Social media monitoring and the subsequent replying like this helps you position your brand as being more attentive and responsive to the needs of your customers. Respond with a little sense of humour or fun, and you are creating a tone that encourages dialogue.
Benefits of social media monitoring
There are many benefits to social media monitoring, some of which I have already mentioned. The main benefits are;
Measure your PR and marketing effectiveness
Have a new campaign out? Keep an eye on what people are saying about it, and measure the effectiveness and audience sentiment with social media monitoring.
Learn what customers want
Imagine knowing that some people wish your product was available in red, or that you had a service that did X and Y? Social media users can be saying that, and you'd know if you were listening to them.
Build strong connections with your customers
Ever had a brand reply when you discuss them on social media? I have, a few times, and it always makes me feel like I have a connection with that brand. It's true, it really works.
This study found that 78% of consumers want brands to use social media to help people connect with each other. Many studies have shown that consumers love to be engaged by their favourite brands.
Find user generated content
The only photo better than a photo you've taken of your product, is when a customer takes one of your products in the real world. You can find opportunities to thank creators for sharing content about you, as well as possibly sharing that content yourself, using social listing software.
Discover and connect with influencers
It is very likely that hundreds, if not thousands, of people out there are experts at whatever you do. They are not only experts, but they are building up their own personal audience. Imagine being able to find them and engage with them on social media? It's all possible with the right approach.
Get insights into competitors
It seems a little sneaky, doesn't it? Add your competitors names in, and see what people are saying about them. Imagine you notice a trend that people are asking a competitor for a specific feature, that you either already have or could build into your product? Let them know how you can help!
Helps with content creation
Have you been tasked with coming up with new blog topics to write about? Listening to social media can really help in this. Imagine knowing that your customers want to know how to use your product to do X. That could be a great topic to write about.
Allows you to respond to complaints
None of us like admitting that people complain about our brands or service, however it's pretty much a given that at some point, a customer will. Wouldn't you rather know about it, so you can address it and turn them into a brand fan?
Monitor your employee sentiment
If you've got a large team, there's a reasonable chance they could be speaking publicly about your organisation. Take a national retailer for example; with thousands of casual and part time workers, surely some are talking about their employers at some regularity.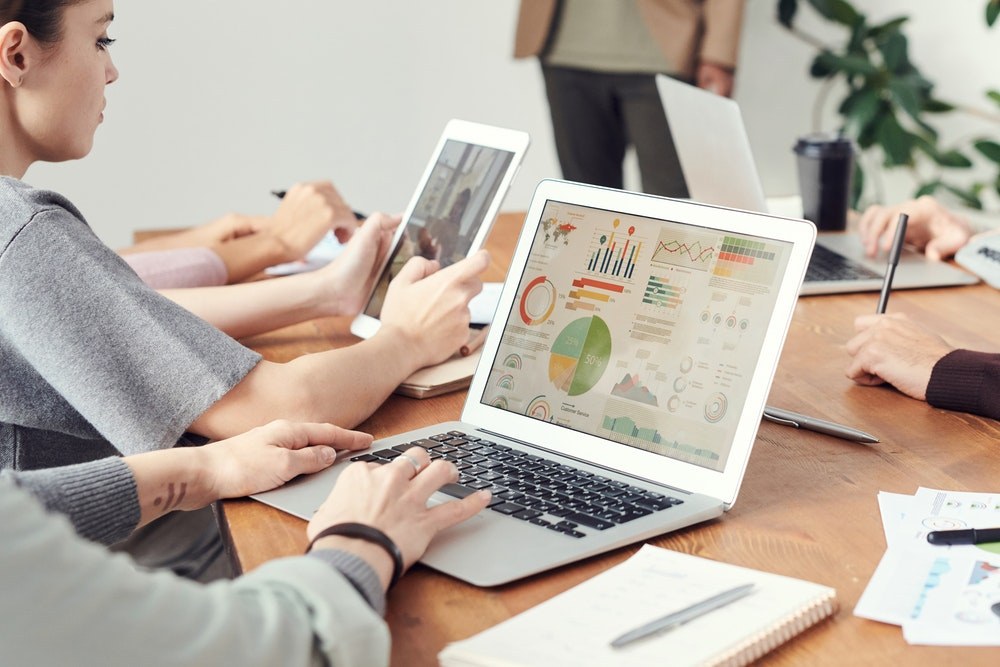 How to choose the right monitoring tool
There are a plethora of tools out there, both free and paid, that can enable you to listen to various social media platforms for mentions of specific phrases or words.
The dilemma for you comes down to which software will do the best job for you, within whatever budget you allocate to it.
Many beginners start by using free social media monitoring tools that have very basic features, however give you an insight into the workflow of monitoring. From there, an increasing number of people then start upgrading to paid social media monitoring tools that have far greater features and complexities.
Most of these paid tools also have some free trial, either by features, so the free plan comes with limited features, or by time, the standard 14 or 30 days trial period model.
Some of the features you should be looking out for, depending on their importance to you, are;
What social platforms will be monitored
Where are your potential and existing customers? It is pointless monitoring Twitter for example, if nobody in your field uses it. You want to choose a tool that monitors the social media platforms that your customers and industry use.
Some of the tools listed below go far beyond social media too. They include monitoring email newsletter content, videos, travel websites, forums, blogs and more.
Single or team access to the tool
Will it only be you accessing the software, or will you want the whole marketing team to have access? Are there additional costs per user in this case?
Quality and ease of use of the user interface
The software may be the bees knees, however if it is very complex to use, and painfully slow, then it doesn't do much justice. Check their interfaces, and find one that suits you and your workflow.
Overall cost
There will be a monthly or annual cost of licensing, and depending on the tool, some may charge for extra reports or users, etc. Add everything up to get a true sense of the cost before you commit. Tip: often, annual plans work out cheaper per month, than simply month to month.
Reporting or real time alerts
What alerts do you get, and how? If your organisation is prone to crisis situations, then having an email once a month will not help you in the thick of a possible PR disaster. You need SMS or instant messaging in that case. Choose a tool that offers the right level of reporting and alerts for your predicted situations.
Support
Take a look at the support options available. Are they just email support within 3 days, or do you have access to a phone number or dedicated account specialist? You should feel comfortable knowing that support is there should you require it.
Other features
Are there any other features that really matter to you? If so, what are they, and which of your shortlist products have them? Can you live without them?
There are so many of these tools out there nowadays, it may be a challenge to find one that suits your requirements. To help, I've included links to ten social media monitoring products below.

Free and paid monitoring tools to try
There are many social media monitoring tools out there, from simple one platform tools, to software that runs into hundreds of dollars per month, however provides incredible detail.
The challenge for you is to find one that works for your requirements, and gives you the monitoring and insights that you need.
Rather than give you one or two to pick from, here's our list of ten popular social media monitoring tools that we are most familiar with.
Free tools
Good monitoring software that's accessible for free is hard to come by, but not entirely impossible. Whilst some of the paid products below have free plans as well, here are three monitoring tools that are 100% free, in alphabetical order.
Google Alerts
https://www.google.com.au/alerts
Platforms monitored: The web, generally.
Social Mention
Platforms monitored: 100+ platforms including: Twitter, Facebook, YouTube and Google.
TweetDeck
https://tweetdeck.twitter.com/
Platforms monitored: Twitter
Paid tools
Here's an alphabetical list of seven popular paid monitoring products. Compare this software on the features above, and be sure to do your research on what works best for your organisation.
Buffer
Platforms monitored: Facebook, Instagram, LinkedIn and Twitter.
Price: from US$5
Falcon.io
Platforms monitored: Facebook, Instagram and Twitter.
Price: from US$129
Hootsuite
Platforms monitored: Facebook, Instagram and Twitter.
Price: from US$69
Media Toolkit
Platforms monitored: Websites, Facebook, Twitter, YouTube, VKontakte, Tripadvisor, Forums and Blogs.
Price: from US$444
Mention
Platforms monitored: Websites, Facebook, Twitter, YouTube, Forums and Blogs.
Price: from US$25
Sprout Social
Platforms monitored: Websites, Facebook, Twitter, Instagram, Reddit and YouTube.
Price: from US$99
Tailwind
Platforms monitored: Instagram and Pinterest.
Price: from US$15
I am positive one of the tools above will fit your requirements.
Topics and phrases to listen for
Once you have signed up for a free trial, or purchased a license or plan, the next step is to choose what phrases or words you should be monitoring.
Depending on the tool, some tools may have limits per report or month in the amount of alerts, and you also don't want pages and pages of alerts, so be careful not to be too broad or generic.
For example, if you are an accountant, monitoring social media for the phrase "book keeping" is going to produce thousands of results, which is useless. On the flipside, monitoring for your exact business name may not produce results very often, either.
Depending on what limits your software has, I recommend you try monitoring for phrases and words, such as;
Your brand name
Your product names
Your industry
Names of the most visible members of your team
Your competitors names
Frequently used industry terms
Your services by name
Common misspellings
Specific current affairs or news
Once you start collecting the data, you can then make further edits, to keep it at a manageable level that is actually useful for you.
In Summary
Managing a business or a brand means juggling 101 things at any time. Embracing social media monitoring to help you keep abreast of what people are saying about you, your industry and your competitors is vital.
As I opened this article with, there are people talking about you right now, whether you like it or not. Any great business should be keeping an ear on social media, so they can better earn and engage and join the conversation. Good luck!