Learn how to to create content using the Zero Moment Of Truth strategy which is a little different to traditional methods of content creation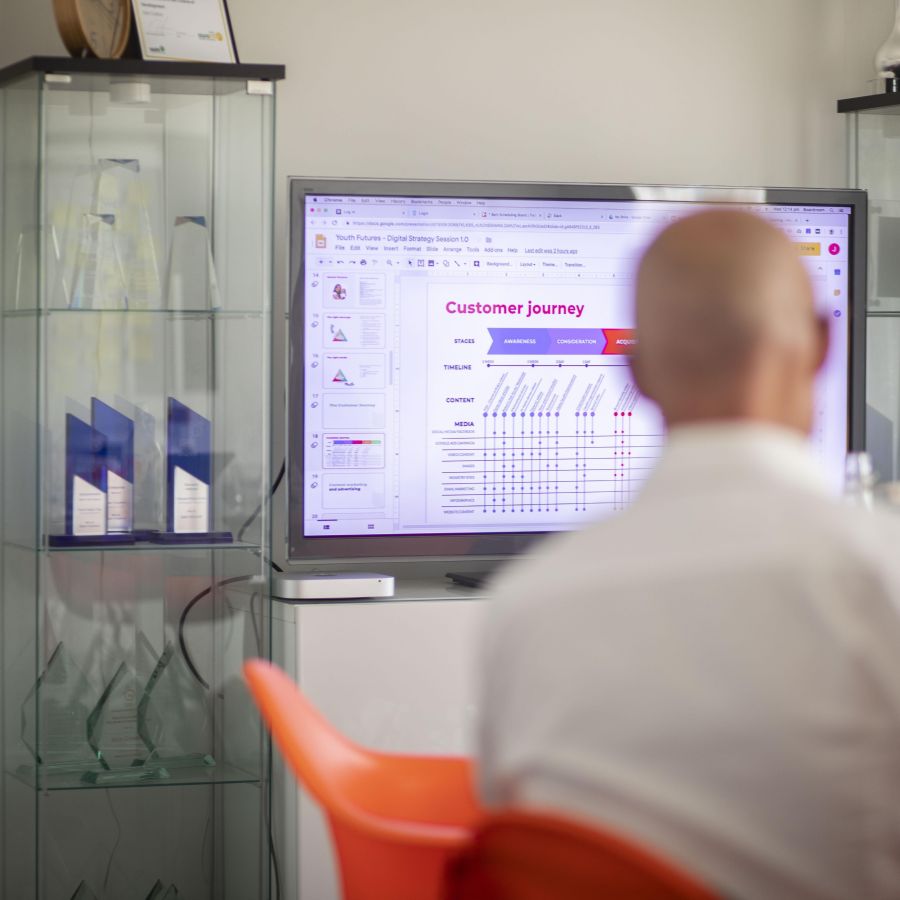 EPISODE 38
Create content to boost sales using ZMOT: Zero Moment of Truth
By the end of this post, you're going to know how to create content - not just on your website - to boost sales.
We talked about creating content for the buyer cycle in episode 15.
This one's a little different.
It's all about ZMOT or Zero Moment of Truth.
ZMOT is a little different than the traditional buyer cycle because it represents the non-linear cycle a customer will go through in this 2018 age of shopping.
It means that your customers are doing their research and buying what they want all from their mobile.
For more information on ZMOT, check out this informative post by Michael Solomon: The New Drivers of Consumer Decision-Making.
Old vs New
The old buyer cycle:
Identify a problem
Search for a solution
Evaluate options
Make a purchase
Evaluate purchase
The new buyer cycle - ZMOT
Stimulus - the desire for something
Search - jump on your phone to scratch the itch
Read reviews - watch videos, asking network.
Watch videos
Ask their network
Purchase
Younger shoppers have a shorter attention span
Instant gratification is everything, so there isn't much time to waste when it comes to grabbing younger shoppers' attention.
The number of consumers researching a product online prior to purchase has been on the rise in recent years as the internet and mobile continue to advance
ZMOT is the moment marketing happens, where information happens and where consumers make decisions that literally determine the success or failure of every brand in existence
ZMOT is the moment where a consumer makes a decision
Tips for creating content to boost sales
Make sure information about your product is readily available- consumers will be looking for the following types of content to help make their decisions easier
Customer testimonials
Buyers guides
Case studies
Reviews that are coming from customers, not from you
Focus on optimisation of both desktop and mobile. Most product search starts with an online search on a computer or mobile, so it's important that your site is optimized for SEO
Google your brand, reviews of your brand and opinions on the best product/ service in your industry
Think video - It's no coincidence that YouTube is the second most popular search bar on the internet- consumers are looking for visuals to help them decide, so give it to them
Product demonstrations
Webinars
Think social - shoppers are influenced by organic search content of others, rather than from the brand itself. Encourage customers to create content where your product is being used in their day-to-day. This acts as word of mouth. Using the social media platform that is being used by your target audience will ensure that you're always visible to them
Putting a strategy together to prepare for a Zero Moment Of Truth should not drastically change your current marketing strategy because consumers already research before a purchase. But it is important to be aware of what information consumers need during this process and how easy it is to access it.