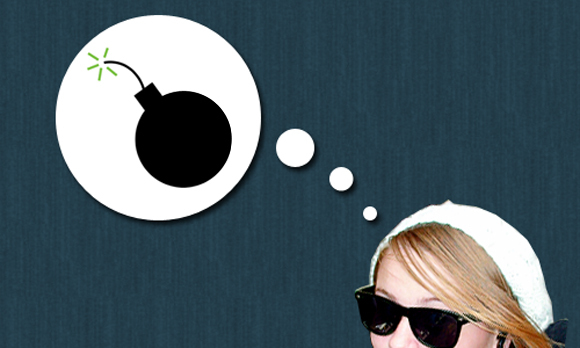 I'm sure if you're reading this, you're probably wondering who are Bam Creative really? Who's behind this nationally acclaimed multiple award winning company? What's the Bam Creative office environment like? In this post, I'll be answering the previous questions and hopefully give readers an insight into the everyday life of a Bam Creative Intern.
First off, Hello, I'm Teegan Lincoln. I am currently in my third (and final!) year of studying a Bachelor of Creative Industries at Edith Cowan University. My major is Interactive Media Development and since high school, I've been passionate in creating for the web. Having come straight from high school, my experience was woefully limited to building MySpace pages for my Dad's band, creating posters and tickets for my Mum's work functions, and various university assignments. So in came Bam Creative!
I was looking for work experience that would count towards my degree, and during my searching the company Bam Creative kept coming up. Upon further research, I discovered why: Put quite simply, they're awesome. With multiple awards for their sites and an innovative content management system, BamCMS that gives their clients more control, Bam Creative had made quite a name for themselves. Once I got over my initial fan-girling and despite believing it was a hopeless cause, I decided to give them a call.
Expecting the cold, hard voice of a bitter receptionist, I was surprised when I was transferred to Patima Tantiprasut, a lovely bubbly lady who made the nerve-racking experience of putting yourself out there, an absolute delight. We later made an interview (on the day of, no less); I nervously stuttered my way through, and Bam! I was an intern at Bam Creative.
I've had a wonderful time at Bam Creative so far. On my first day, I was enamoured by the wonderful sense of community and the fact that I never really felt like an outsider looking in. I was introduced and accepted into the little Bam Creative family from the get go. I also learnt the importance of coffee in an office environment.
My first assigned task was learning to operate the coffee machine, which I found out was a vital part of the morning routine. As every intern would probably tell you, I'm pretty sure my experience here could lead me to a very promising Barista career. After that important briefing, I was introduced to some of the other tasks that I would be required to do throughout my stay.
The first week comprised a lot of cleaning and admin as I was getting used to the swing of things and trying to avoid stepping on anybody's toes. Under the guidance of David Lim, the resident technical assistant and junior designer, I was introduced to tasks such as:
Answering the phones
Various cleaning and tidying up
Topping up supplies
Doing lunch runs
On top of this, I was introduced to one of the systems behind Bam Creative's success, BamCMS.
Despite the various things I had to learn, I found that Bam Creative wasn't all work and no play. Although the Bam Creative staff are extremely professional, they certainly know how to relax and have some fun. On the second week of my placement, I participated in the making of Bam Creative's version of the viral internet video, The Harlem Shake. Nothing quite solidifies your place in a group like dancing like an idiot to this week's internet sensation.
Since then, I have performed the following tasks:
Written a couple of news items for the Bam Creative website,
Helped with content placement and formatting using BamCMS,
Design research for upcoming projects,
Performed SEO research,
Shadowed a couple of team members to get an idea of their roles,
Sat in and watched the happenings of an initial client meeting
Updated client details and
Prepared the boardroom for various meetings
My initial idea of how this internship would go was immensely different from the experience I've been given and I couldn't be more thankful. By observing different members of the team, I've been able to get a feel for the industry and how things are done. For instance, by sitting in on an initial client meeting, I have come to understand the reason behind Bam Creative's loyal and thriving client base. Emphasis is placed on the practice of nurturing and creating client relationships rather than simply flogging our wears. It's taught me that honesty and transparency goes a long way with clients.
By being able to experience a wide array of roles, rather than being pigeon-holed into a specific area, I've had more opportunity to clear up some indecision I had surrounding my future and career path. This is biggest thing that my experience at Bam Creative has given me so far.
Coming up to the end of my fourth week, I am so glad I decided to contact Bam Creative. My advice for any student or person looking for work experience is definitely to contact everywhere no matter how futile you think it could be. The company that seems the furthest out of your reach may end up being the very place you get accepted. Don't let your own reservations hinder you. Put yourself out there and enjoy the ride! As for me, I'm off to do a lunch run!