Our national day of celebration, Australia Day, is nearly upon us, and we got to thinking about how many diverse cultures and experiences we all come from. From the traditional owners of this land, to the European settlers, to the more recent new Australians that may be becoming citizens this weekend. Looking around the Bam Creative office, we feel in a way we're a microcosm of what Australia looks like in 2014. So, as designers, we naturally put it together as an image (click on the below to see a larger version).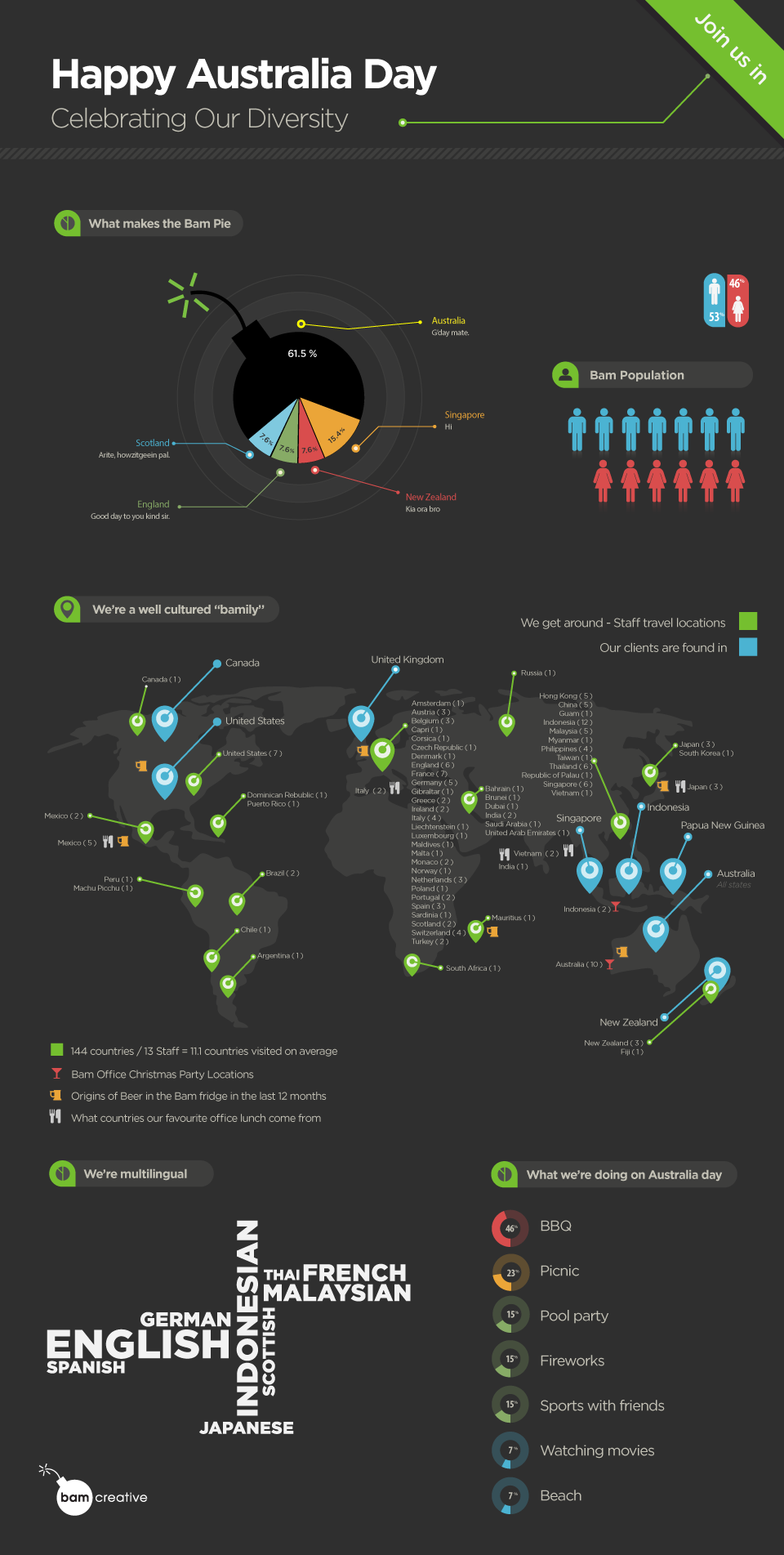 What this graphic shows to us is that not only are we celebrating Australia Day in many different ways, and that we like to drink beer and enjoy office lunches from various countries, that between 13 of us, we've travelled to 144 countries, from Amsterdam to Vietnam and seemingly everywhere in between. That's a stack of holiday slides for our slideshow! We're pleased we have speakers of nine languages amongst us (albeit not super-fluent) and that we stand out for our gender mix in our industry. That's just 13 of us as well. Across our sunburnt country, we'll celebrate Australia Day in many different ways. No matter what we do to celebrate, the themes of mateship and fairness will be displayed many times this weekend. On behalf of the Bam Creative team, we wish you and your families a very happy Australia Day.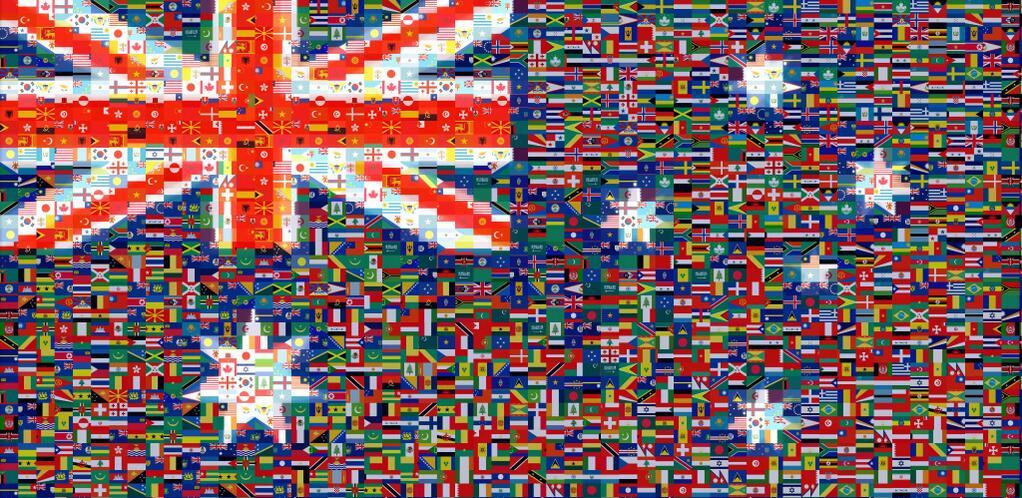 Image of Australian flag, created by using 224 country flags. Click on image to see a larger version.