March 6th 2014 is recognised as International Women's Day. Held to cast light on the gender inequality that still exists in the world today, it's also a chance to celebrate the women who have helped to make the world a better place for others.
Bam Creative would like to take this opportunity to celebrate all women, and share our hopes that inequality and injustice for women the world over becomes a thing of the past.
We bring people into the Bam Creative team for their talent, skills and the ability to work in a creative team environment that favours the awesome and creative. Not simply based upon their gender, male or female.
We've made this infograph to share the International Women's Day love.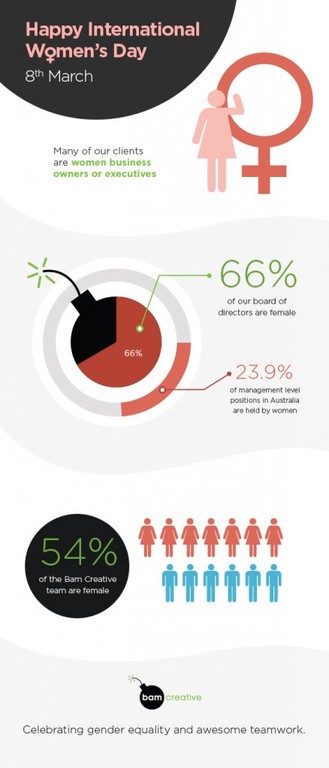 However you're spending Saturday, take a moment to thank the women in your life, for helping make the world you live in a better place.