Apple has long dominated the podcast game, but Android is ready to switch things up with a brazen new strategy.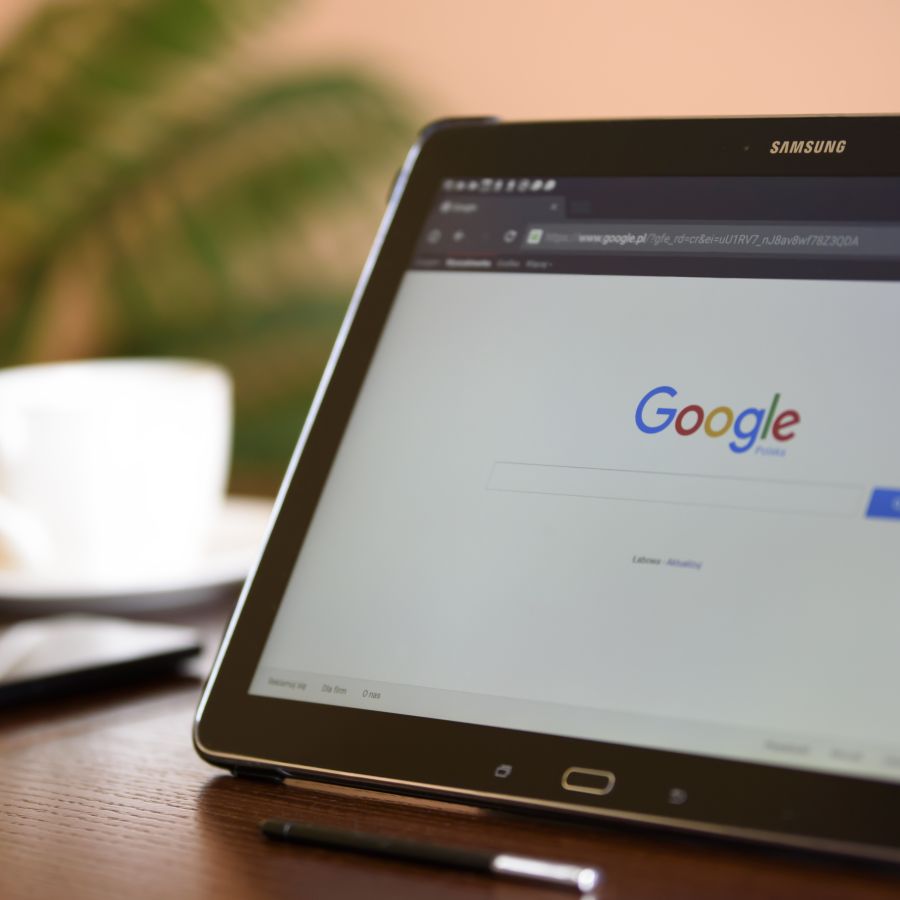 EPISODE 33
Google's new podcast strategy
Updated 20 June 2018: Google has launched Google Podcasts app for Android. Check out the techcrunch.com review for the full rundown.
Apple has long dominated the podcast game, but Android is ready to switch things up with a brazen new strategy.
In a five-part series written by Steve Pratt, Google's Podcast Product Manager, Zack Reneau-Wedeen, runs through the big podcast changes on the horizon.
Check out the full series here:
We talked about what it means for podcasters and what it means for brands - are you ready?
Find a podcast with Google search
If you're using an Android device, you'll now be able to find a podcast episode in a Google search and access it from your browser, which will then open a web app.
The functionality currently exists on mobile, which suits the nature of general content consumption when your eyes or hands are busy, say, when you're driving.
This new feature means that your podcast will reach a wider audience in a mobile environment, elevating it to the same status as a video, text and image result in Google.
The missing native app
Android devices have long been devoid of a native podcast app, something which is easily found and installed on an iOS device.
There isn't an Android podcasting app available just yet, with the podcasting interface opening up in a web app. You can search and subscribe to other podcasts, but you can't access this platform when you're offline or save episodes to your device. This is a bit of an issue for mobile users who want to save their data.
This new feature will open the doors to seamless integration with Android users' existing set up, increasing opportunities for users to access your podcast along with the way they access the rest of their content such as email, schedules, and documents.
Understanding the content
Currently, the content of podcasts is simply left to audio, meaning that you have to listen to the episode to know the content. There are options for podcasters to add show notes to the episode file itself, but often times, users rely on episode titles to find podcasts and finding podcasts with episode highlights with linked time codes or dot point overviews are hard to come by.
By being able to understand the content, Google will be able to integrate podcasts into search and marry podcasts to listeners who are interested in the content.
If you're a podcaster, it means that certain episodes will be put in front of people who will most likely be interested in that content, based on their activity.
Solving the discovery issue
Podcasts heavily rely on word of mouth, what's popular in the iTunes store or podcast app, or the next big thing, think Serial.
With this new strategy, understanding the actual content of the podcast means that they'll be able to open up the content in different ways:
Returning a relevant podcast episode in a search query as a result
Recommending podcasts based on recent store purchases
Recommending podcasts that aren't always in the top 10 on the iTunes store.
Resume your podcast on another device
Most of our podcast listening is done in the car or commuting. If your episode isn't finished, it means that there is a disconnection in the listening experience.
You'll now be able to resume a podcast on different devices.
If you're a podcaster, it means that there is a potential for you to increase the attention you receive because your listeners will no longer be restricted to listening to your content on a mobile device.
What does this mean for brands?
There's a huge possibility here for Google Adwords to reach a whole new audience through this podcast strategy. It'll be interesting to see future developments in this strategy.
Steve Pratt also included some insightful questions to ask yourself if you're a current podcaster, so you can get ready for Google's new strategy. Here are a few of our insights to some of those questions:
Does my website follow googles guidelines for podcasting? - See Google's official guidelines here: https://developers.google.com/search/docs/data-types/podcast
Is your show easy to find with voice commands? - This is an interesting one. Initial tests showed that our podcast was actually difficult to find via voice commands, with Bam interpreted to Band, which retitled our podcast; The Band Creative Show. We wonder how this will go for podcasts that have similar names, which could cause confusion. If you have a podcast, try finding it via Google Assistant and see what you come up with.
With more Android podcast listeners, what new types of content will be in demand? - (Think about how Serial led to the True Crime genre boom.) We're not sure how Android listeners will influence the content, but they may be influencing how podcasters will be presenting their content. For example, to enhance the listening experience, podcasters may put together supporting imagery, videos or show notes on their website or link through to it on the podcast episode. It will be interesting to see how this affects podcast content moving forward.

Also, if you don't have your own podcast, now is a good time to get started!. You can find more info about podcasting for your business in episode 14.
If you're looking to start your own podcast, we can help with that! Let us know by dropping us a line: podcast@bam.com.au.
Episode highlights
In a market long dominated by Apple, Google are making significant updates to the way Android users listen to podcasts
They claim they will double the downloads of podcasts.
Google is going to be treating podcasts like they do images, text, and video. Podcasts will show up as a search result, so you're able to view the latest episodes. With Chrome holding the largest market share for browsers, it could be interesting to see how this plays out.
You can play and resume your podcasts on different devices. For example, if you're listening on your phone in the car and then go into your house, you can resume where you left off on your Google device.
They don't have an app, but it's a browser app that's added to the home screen.
They're looking to better understand the content of podcast episodes so that people can easily find topics that aren't always put in episode notes.
There's currently a week-long series on the updates on Pacific Content, which we'll post. https://blog.pacific-content.com/exclusive-inside-the-new-google-podcasts-strategy-that-could-double-audiences-worldwide-b556cdc26e43
In the first part of the article, they have a series of questions podcasters should ask themselves