How Typography can Work for Social Media Marketing
Updated 11 May 2020 (Published 28 June 2016) in Digital Marketing
Typography is the arrangement and appearance of letters, numbers, and symbols. More than "just choosing a font", paying attention to typography can enhance your brand on social media.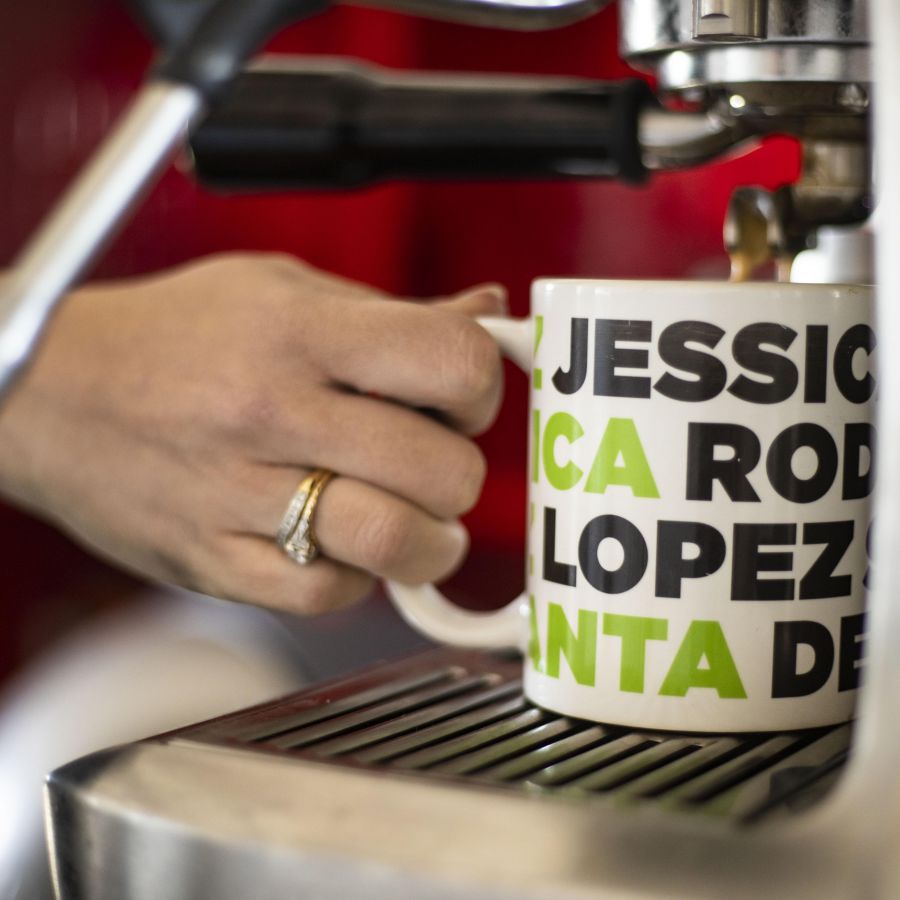 All modern social networks have prescribed fonts for post messages and comments, with little to no options for customisation. Whilst this makes for a clean and easy to use interface (remember the madness of customised MySpace profiles?), it does mean that fonts and colours can't be used to strengthen your brand. So how to get that branded message across?

Social networks have become increasingly image-focused, with native images able to be displayed on Facebook, Twitter and of course Instagram. In a stream of text that all looks the same, adding a typographical image to your posts can draw the eye of users and build upon your brand.

Here are some tips for creating typographic images for social media:
Make it branded
Take advantage of the opportunity to use your own brand's fonts, colours, and styling. Play around with the size and emphasis of certain words to create something truly graphical, or stick to clean and simple text in line with your brand guidelines or current campaign.

Keep it short
An image is not the place to publish paragraphs of text - if you have a long message, focus on the main points in the image and place the rest in the accompanying comment or message. Stick to a few words, or a short sentence at most, for maximum impact.
Make it big
The vast majority of users consume their social media via mobile devices, which means that images will only reach a certain size. Tiny text can become unreadable or lose impact on mobile, so test out your images on mobile if unsure.
Use the correct size
Each social media platform has its own specifications for image sizing. Straying from these can lead to images become blurry, unreadable or cropped. Whilst some cropping on a photograph can potentially be acceptable, typographic images can result in words being cut off and unreadable. Typography in social media images should be arranged so that it fits neatly in the platform it will be published on.

Be aware of the platform's rules
Some social media platforms have particular rules when it comes to text in images. For example, Facebook requires any text in images for posts used in advertising to make up less than 20% of the image. Keep this in mind when designing images for advertisements or boosted posts to avoid them being taken down.

Combine images and typography
Strong typography laid over beautiful imagery can be eye-catching and communicate even more than one or the other alone. Make sure that the chosen image and font styles work together to be easily readable, or the message may be missed.

Use the right voice
Is your brand's voice friendly and casual, or professional and business-like? Don't forget to stick to the same tone when writing content for typographic images so they don't appear disconnected to the rest of your content.
Don't overdo it
For most brands, publishing too many similar typographic images in a row can make them all start to look the same and not be read. Intersperse these with regular posts of different types to keep your feed visually interesting and varied.
Summary
Typography can be a powerful tool for social media marketing when done correctly. Experiment with which platforms work best in this style for your target audience to see how it can work for you.