Top Online Video Marketing Trends You Should Know
Updated 11 May 2020 (Published 20 November 2019) by Miles in Digital Marketing
Video marketing has steadily grown more important over the past few years, with its application in marketing strategies now more vital than ever. Below we discuss the video marketing trends that you need to know to deliver a successful marketing campaign.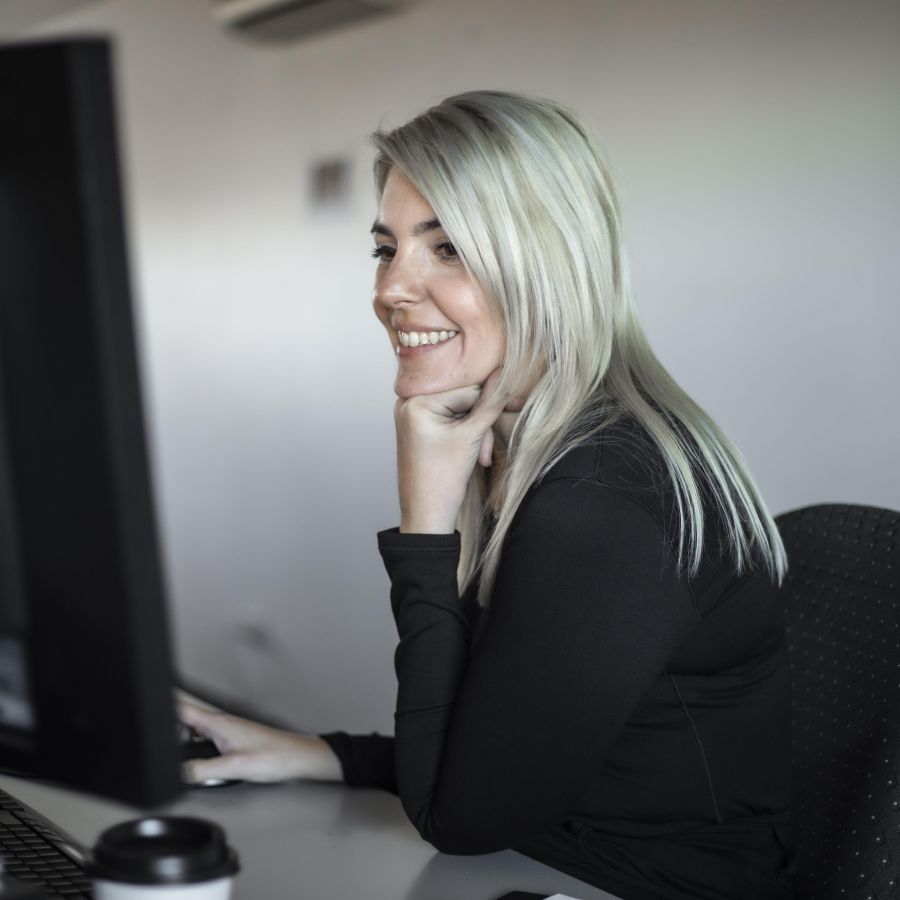 Modern day customers are making their purchase decisions more and more based on the videos they watch as they scroll through the various social media platforms on their smartphones. Here are three recent statistics that show the power of video marketing today, and the influence it possesses:
With the importance of video marketing no longer up for debate, the next vital step for marketers to take in this business environment is to keep track of the key video marketing trends to watch:
The authenticity of live video
In a business world where some competitors have hundreds of thousands of dollars (sometimes, millions) to spend on advertising budgets, it can be quite intimidating to be a small business with a tiny budget. However, the key to succeeding at video marketing even with a small budget is being authentic.
This is why live videos in particular have taken off – because they make messages seem more personal, genuine and relatable, especially in today's environment where people crave less scripted content. Live videos make people feel like you're letting them into your real world and speaking directly to them rather than pitching to them as part of a large crowd. For example, a live behind-the-scenes shoot feels more authentic than a recorded, edited one. Furthermore, the ability of the viewer to join in on the conversation by commenting and asking questions in real-time allows for more viewer engagement.
Companies can use live video for all kinds of marketing purposes including, but not limited, to new product releases, tutorials, demos, webinars, facility tours, Q&A sessions and personnel interviews
The power of storytelling
Storytelling is one of the video marketing trends that's not about to go away because human beings have always enjoyed, and will continue to enjoy, a good story. This is why creating a compelling narrative around your products is the key to making your brand more relatable to viewers. The more you can connect with your potential customers, the better and a good story is vital to achieving this.
Video storytelling gives a human touch to your brand and allows it to stand for something beyond just making sales and profits. In fact, 92% of consumers prefer ads that feel like a story. Unfortunately, there's no specific rulebook for weaving captivating stories. The key is to always be truthful and authentic while speaking in a way that connects with your target customers on an emotional level.
The multiple-video strategy
It's no longer enough to make just one demo video and call it a day. Today, a successful video marketing campaign requires a well-planned succession of videos specifically targeted at different demographics and carefully customized for different social media platforms. You also need different videos that are optimized to engage people at different stages of the customer journey with your company including:
an explainer video to grab a potential customer's attention and introduce your brand;
a demo video to show potential customers exactly how your product/service works;
a few customer testimonials to help viewers build their trust in your product/service;
tutorials to offer answers to frequently-asked questions without losing them to boring text;
webinars to offer customers more further education and updates on your product/service, and;
live video streaming to encourage real-time engagement with your customers.
Subtitles and closed captions
Using subtitles and closed captions is another one of the key video marketing trends to watch - it has grown strong lately especially after being popularized by news network Al-Jazeera with its AJ+ videos on Twitter that aim to break down complex news topics with videos heavy on subtitles and closed captions. Today, most social media videos incorporate this text element to enable and encourage silent watching.
Subtitles and closed captions enable people to watch a video without turning on the sound, which makes video content much easier and more appealing to consume when they are in public or doing something else such as listening to music while watching the video. Captions and subtitles are key for reaching people with hearing impairment and those not fluent in the video's language. Furthermore, adding subtitles or closed captions not only helps with getting more views but also boosts your SEO.
Influencer video marketing
This is another of the top video marketing trends that have steadily taken root these last few years. More companies are collaborating with social media influencers to create exciting and relevant content for their massive followings. Influencer video marketing is particularly effective because the influencers organically build their own large social media followings and they enjoy strong credibility as their audiences have a lot of the trust and loyalty for them thanks to the authentic content they share.
A survey found that peer recommendation influenced 70% of millennial consumers when it comes to purchasing decisions. Working with influencers presents brands a unique opportunity to enjoy a high level of brand loyalty by reaching out to a large already established community through a messenger who not only speaks their language very well but also whose recommendations they take very seriously.
In Summary
Video content is a very powerful addition to any marketing campaign because of how fast it can be consumed on many different devices as well as how easy it is to share across various social media channels.
From reeling in new customers and building trust with them to educating and engaging existing ones, video marketing has great potential for business in both the B2C and B2B spaces. This is why it's important for every marketer to stay on top of all the video marketing trends discussed above.

About the Author
Gerald Ainomugisha is a freelance web content writer and Content Solutions Provider, focusing on business reporting, HR management, IT and digital marketing.