Using Mailchimp for Facebook Ads: Yay or Nay?
Updated 22 July 2021 (Published 13 May 2018) by Jessica in Digital Marketing
If you're dipping your toes in the water to get a feel for Facebook advertising, doing it with your existing email list through MailChimp is a nice way to get started with social media marketing. We ran through some of the benefits and limitations.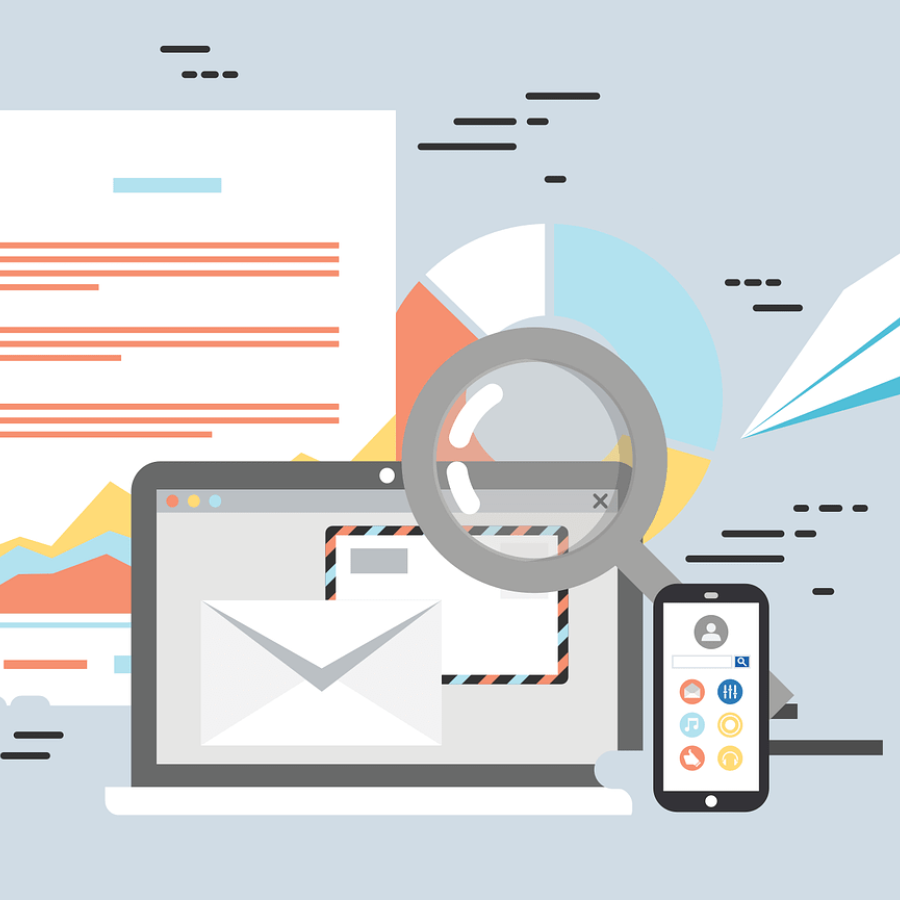 Episode highlights
03:33 - Why would you use MailChimp instead of Facebook Ad Manager to run your ads?
06:39 - What are some of the drawbacks of creating ads within MailChimp?
13:17 - The power of the Facebook Pixel and how MailChimp misses out
16:57 - How can the limitations of MailChimp cost your campaign?
20:42 - If you already have a MailChimp list, should you keep using it, or should you move to Facebook Ad Manager?
Using MailChimp for Facebook ads: yay or nay?
Facebook Ad Manager can be an overwhelming and confusing platform for beginners to even seasoned Digital Marketing Ninjas ™.
This is why some people turn to MailChimp to run their Facebook ads, with the added bonus of being able to reach their email list.
So, even though it's a really popular way of running ads, is it the way? Is it really better to run ads through Facebook Ad Manager? What's the verdict?
Let's talk this out, kids.
What are some of the benefits of using MailChimp run Facebook ads?
Well, as we mentioned: the simplified interface compared to Ad Manager.
It doesn't hurt that MailChimp has a really nice user interface design, making something that could seem overwhelming, user-friendly whilst being easy on the eyes.
And of course, you're able to segment your lists based on your mailing lists, as well as create campaigns and lookalike audiences.
There is also the feature of being able to legally reconnect with readers who have unsubscribed from your list. Those people have simply unsubscribed to your mailing list, not from being marketed to, leaving them open to seeing your ad on Facebook.
It's also nifty if you have an online store using Shopify because you can incorporate store photos in your ads. You can also track conversions in this way.
And even if we think there might be some bumps at having Instagram ads look native to the app, you can also create them through MailChimp.
So, this all sounds great but what are some of the drawbacks?
Data is everything, and there are plenty of reasons why you'll need to know how a campaign is tracking. Sadly, MailChimp only allows you access to that reporting until the end of the campaign.
It means that if you need to switch things up to improve the engagement and conversion rate of a campaign, you'll need to end it first.
What about if - shock horror! - you notice you've made a mistake and need to edit the campaign? Once again, you'll have to end it, make your edits and start it again.
You also don't have the magic of Facebook Pixel's ability to create audiences from website traffic, which can make a serious impact on campaign engagement.
And if you need to compare similar ads, MailChimp also makes it a little difficult to compare ad performance.
What's the verdict?
There are so many more reasons to create and manage your Facebook ad campaigns within Facebook Ad Manager in comparison with MailChimp.
If you've been using email marketing for quite some time and are dipping your toes in the water to get a feel for Facebook advertising, doing it though MailChimp is a nice way to be introduced to the power of social media marketing.
We aren't adverse to using MailChimp because it does have its benefits, but if you're looking to get the most out of your campaign, define your audience with a wider array of tools and channels to reach them, then we think Facebook Ad Manager is the go-to tool here.