25 Killer Facebook Marketing Ideas to Promote Your Business
Updated 13 July 2021 (Published 9 January 2019) by Miles in Digital Marketing
Killer Facebook marketing isn't just creating a Facebook page for your business, and posting from it once a month. Great social media marketers know that to have an engaging presence, and therefore attract new business via Facebook, takes some effort.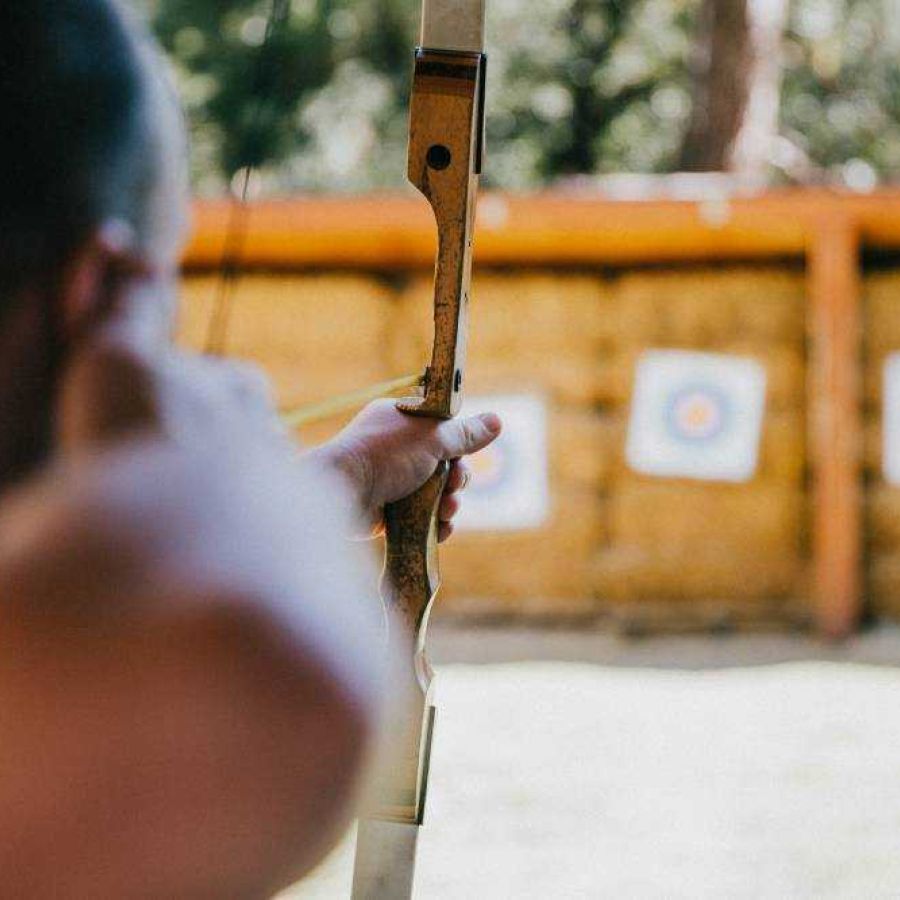 Statistics show only around 5% of your Facebook audience will see any particular post, so you want to do everything you can to not see your marketing energy going to waste.
In this article, I share 25 free or low-cost killer Facebook marketing ideas (in no particular order) that you should try in 2019.
Given the length of this article, here are some shortcuts straight to each idea. Either scroll down to read them all, or jump to the right section, by clicking the following links.
Without further ado, here is my list of twenty-five Facebook marketing ideas that you really should try out in 2019. Who knows, you may find one that takes your page to a whole new level. For more Facebook marketing ideas, keep an eye on the Bam Creative Facebook page, where we regularly share knowledge and tips to get more from your digital marketing.
25 Killer Facebook Marketing Ideas
Avoid being all sales and no value
Hands up if you would subscribe to a Pay TV channel that was all advertising and no content that you actually really care about. I didn't think so. Liking a Facebook page who constantly just promotes themselves is just as exciting, and there's absolutely zero value to your audience.
Before enacting any of these Facebook marketing ideas, start by contemplating what your Facebook audience may want to learn or know, and post valuable content about it.
For a winery, it could be behind the scenes news on the latest vintage. For a product, it could be short videos on how to use it. For a digital marketing agency, we freely share our knowledge about digital marketing.
The best way to grow an audience is to post content that audiences actually want to read.
Always question what you post with 'Would my readers find this interesting?'
Be quick to reply
There's nothing worse for a customer or prospect to post a comment and receive only silence.
Make sure you have notifications turned on, and going to the right place, and make it at least a daily habit to check your Facebook notifications and inbox.
If people do post a comment, be positive and genuine in your reply – even if the comment was negative. Remember, other Facebook audience will see your response, and they can learn from it, or be turned off your brand by it.
If you need some ideas to engage with your customers, you can refer to this post on Facebook commenting tricks to determine the best way for you to engage with your customers or prospects.
Regularly review your metrics
So many business owners I speak to, never even look at their Facebook metrics. These are under the Insights tab on the desktop, or in the Pages app on your mobile.
It's frustrating to see people trying all sorts of Facebook marketing ideas and not actually measuring which ones are most effective.
These insights give you great data to inform your future marketing. For example, looking at reach can help you know when the best time to post is. Looking at engagement gives you a sense of what your audience appreciates, or ignores.
Be clever with your engagement
You don't need to be boring and monotonous when you post content or reply to comments. In fact, replying to comments is an excellent opportunity to show you have a brand personality.
This query from a local Perth retailer, and their reply, including an image of them with the person's name and stick figure, shows they are a fun shop to be at.
Not only does the original commenter get a kick out of this, so does anyone else who sees the interaction.
Have an engaging header image
The old saying 'first impressions count' is very apt for your Facebook business page. To get more people interested in your content, consider creating a custom Facebook header image, possibly promoting the content that you are sharing.
For example, the 6Q Facebook page uses the tagline 'Daily knowledge and advice on employee engagement and company culture' to let potential followers know what to expect from their content – there's no mention of their product.
Post at least daily
There are plenty of articles out there which vary greatly in expert advice' about the best frequency to post to Facebook. What I always recommend, like all Facebook marketing ideas, is to test the waters, and see what your audience best engages with.
Remember, my page audience is likely a different demographic to yours. What works well for me may be the opposite, or vice versa.
The minimum posting frequency I feel should be at least daily during business hours. Try posting twice a day for a few weeks, and see if this lifts your engagement. If it does, possibly try three times a day and see what the metrics say.
The Facebook feed moves so fast for most people, don't feel bad about posting the same content twice (with a few days or weeks in between). Try posting the same content at a different time of day, and compare the two – which ones were seen by more people, or engaged by a higher percentage?
Use Facebook Messenger
Facebook has invested heavily on their Messenger product, and the integration between Messenger and Facebook is truly excellent.
Many Facebook business pages now have Facebook messenger pop up for desktop users, or a Message Us button in their page tabs. As messenger grows features such as chatbots, automatic responses and smart replies, businesses are finding it worthwhile to adopt messenger as a chat tool.
See this page from Facebook, about how to get more out of Facebook Messenger.
Create events
If you hold any form of event, adding them as Facebook events help promote them to your audience.
The viral bonus here is if someone RSVP's, it appears in their personal timeline which gets shown to many of their contacts as well. Their Facebook friends will even be prompted regularly to see what others are RSVP'ing to.
The Insights area even has specific insights just for the events that you host or co-host.
A number of businesses I know even add all their recurring weekly and monthly events to Facebook – this helps remind your audience to attend, even webinars or group chats can be created as specific events.
Look at post time and frequency
I mentioned frequency earlier in this article, however, it's worth repeating again – you absolutely must try testing both frequency of posting, as well as the days and times you post.
This post on Buffer shows that the top 20,000 Facebook pages were publishing an average of 135 posts per month, which amounts to just over four per day.
Obviously, what works for one brand may not work for another, however taking into account time zones and people's attention spans, posting frequently is often a numbers and engagement booster, over-posting less often.
Speaking of time zones, if you are trying to reach a global audience, you must consider posting outside normal hours for you. An example is one of the clients we look after, often gets better engagement at 2.00am their time, than during the day. The reason? Many of their customers are 12 hours in time zones away.
Complete all the profile areas
One of the more basic Facebook marketing ideas in this list is actually filling out your business profile fully.
That includes all contact details, a description of who you are and what you do, and even extends to any milestones in your past as well.
You should make it a regular habit to review all this content as well, as our priorities change over time. If you haven't for a while, go take a look right now – this article will still be here when you get back.
Try different content types
When it comes to posting, there are three main types of content;
Numerous studies show that Facebook videos get the most engagement, followed by posts with images, followed by text only posts. So always try a few formats, and pick what works for you.
Perhaps try a short text-only post with a different background, which is a way to garner further attention. These style posts only work if they are purely text only, and a low character count. See this Facebook help page for more information.
Invite for likes
One of my favourite Facebook marketing ideas is to invite people who react to one of your posts, to like your page. I've seen a huge audience increase by producing content that gets shared by others and then taking a few minutes to scroll through and invite those who like the post, to like your page.
Chances are high, if they like one piece of content you've produced, they will like others as well.
The viral aspect of their connections seeing they have liked your page means that this gets you in front of more people than idly waiting for likes to come to you.
Ask your team to add their role
Your personal Facebook profile allows you to add professional experience. This, in turn, creates a link to the business page. You should definitely do it, and ask your colleagues as well.
Having your employees add their employer to their personal profiles encourages links within Facebook to your business page.
Tag businesses and people in posts
When writing a post, or sharing other content that you didn't create yourself, try and tag the people mentioned or creators in the post. It's a nice gesture to hat tip the original publisher and helps raise awareness.
The target Facebook business page admins will receive an alert similar to the below, and they may, in turn, reciprocate in the future.
Include current affairs
One of the killer Facebook marketing ideas that can be very effective done right, is to jump in on the current news of the day.
This post was born from the early January news that the Australian Prime Minister had some in his department do a bad job at photoshopping his sneakers out for white shoes. Whilst the PM says he wasn't aware and took it all well, the story went viral pretty quick.
If you see a current meme or news story that you feel you can spin to include yourselves, try it out. This self-deprecating post (we're not really known for photoshopping shoes) was posted within 24 hours of the news spreading like wildfire.
It's important not to try jumping in on a contentious issue though; it may backfire on your brand if you aren't careful.
Try going live
Hold off on the expensive studio lighting, wardrobe people and props – you have the ability to go live as your Facebook page, right there in your phone.
Facebook Live provides a great way to engage your audience, and the best part is it's very easy to get started!
Rather than just hitting 'go live', I always recommend planning it out a little. What topics will you cover, and how long will the broadcast go for?
Take a moment to consider your location too – you don't want wind pops in your audio, and you also don't want a boring blank wall. Pick the right location that is quiet but interesting for viewers.
As you may have seen, when watching our Facebook live streams, it often takes a few minutes to start building an audience, so don't be disappointed if 30 seconds in, you only have one or two people.
Some brands actually have a regular schedule – this helps audiences know in advance when to 'tune in' as well.
This article explains more about Facebook Live for those interested in learning more about one of these more engaging Facebook marketing ideas.
Create a group
Creating a Facebook group for your business can make sense if you have a community around your services or product, and you have knowledge you could share. Some businesses use these as support systems, or special VIP access groups.
Facebook groups are a great way to showcase your expertise and dedication to your customers, especially since many will be asking questions that other customers can read and interact with.
By answering questions from customers, and encouraging and requesting feedback, you can forge deep relationships that will keep them coming back.
An example is the Ahrefs Insider group, by SEO and marketing tool, Ahrefs. They've amassed over 8,000 members in two years to a closed group – they even check you are a current customer before they let you join.
Use the Facebook Pixel
Adding a Facebook pixel to your website gives you the ability to target your website visitors with ads on Facebook.
Think about it; I look through your website as a prospective customer and then end up leaving due to a distraction or quick research. A few days later, I see your ad appear on my Facebook feed. This reminds me you exist and shows that you are actively advertising. There's a greater chance I'll click on the ad and return to your website to make an enquiry.
The best part is, these audiences are typically cheaper to market to and have a higher conversion rate than your usual Facebook advertising.
Try 360-degree images
We've all seen them; those engaging 360 photos that you can use your mobile physically, or swipe the image, to explore a specific point in the photograph.
360-degree images are engaging, and done well, can highlight a physical place such as your shop, or office.

Post testimonials
It's always great to receive positive feedback from a customer, so make sure that you use it to your advantage.
Always check with the person, if you are naming them outright, and feel free to make it a little fun. There's nothing more boring than a dry post with literally a cut and paste testimonial.
Testimonials have been used in marketing since caveman days – the reason is that this type of social validation really works. Prospective customers want to read reviews or testimonials to know a supplier is legitimate.
Try running polls
Polls are a fun way to ask your audience something and are flexible in their time length, response options, and publishing.
Facebook polls can be great for quick market research, and naturally, help create a discussion on a specific topic.
Have a try posting a poll or two, and see what your audience thinks.
Use Facebook Stories
Similar to Live, Facebook stories are typically very short videos or slideshows of images, which only stay posted for 24 hours.
Because Facebook Stories disappear after 24 hours, they encourage a sense of urgency that most forms of social sharing don't. A little FOMO means your audience may jump in to watch.
If you have a business profile on Instagram, you can also push your Instagram Stories to Facebook Stories. Access your settings in the Instagram app, select 'Story Settings' and turn on 'Share Your Story to Facebook.'
Regularly search to listen
A little-known trick is to use the Facebook search bar, to search for public posts that feature your domain name. This will help uncover posts where others have shared your content or business.
You can also use the same technique to uncover posts about your business competitors or industry keywords.
Remember to engage with people who share your business or content on their Facebook profiles – all of this promotion is valuable to you, so a quick 'Thanks for sharing!' goes a long way to show your gratitude.
Like other Facebook pages as your page
One of the often overlooked yet powerful killer Facebook marketing ideas, especially for B2B, is to like the pages of your customers and prospects, like your page. This involves visiting their company page, and clicking on the ellipsis button, and choose 'Like as your Page'. This digital marketing trick can bring lots of attention.
The page admins get a notification you've liked them, and some will reciprocate, and even get in touch. It takes all of five seconds to do, so give it a go.
Consider using hashtags
Typically used within Twitter, Instagram and LinkedIn, hashtags can also be added to posts within Facebook. The great thing about hashtags, it helps surface your content to people who use hashtags to find posts on specific topics.
Although not widely adopted on Facebook, there are still many that will click on a hashtag within Facebook to find related posts.
This article from Sprout Social explains further on using hashtags within Facebook.
In Summary
There you have it; 25 Facebook marketing ideas to try out in the coming few months.
Here's all of them in a dot point list, to print out or copy and paste.
Avoid being all sales and no value
Be quick to reply
Regularly review your metrics
Be clever with your engagement
Have an engaging header image
Post at least daily
Use Facebook Messenger
Create events
Look at post time and frequency
Complete all the profile areas
Try different content types
Invite for likes
Ask your team to add their role
Tag businesses and people in posts
Include current affairs
Try going live
Create a group
Use the Facebook Pixel
Try 360-degree images
Post testimonials
Try running polls
Use Facebook stories
Regularly search to listen
Like other pages as your page
Consider using hashtags
Best of luck to trying out some of these Facebook marketing ideas in the year ahead – may they bring you more engagement and more business!