Instagram Marketing: 10 Tactics to Try Right Now
Updated 4 August 2020 (Published 29 March 2019) by Miles in Digital Marketing
Social media platforms have transcended the stage of catching up with friends and family and are an effective marketing platform. A lot of companies are marketing via the Instagram platform, building and engaging their audience, and so should you.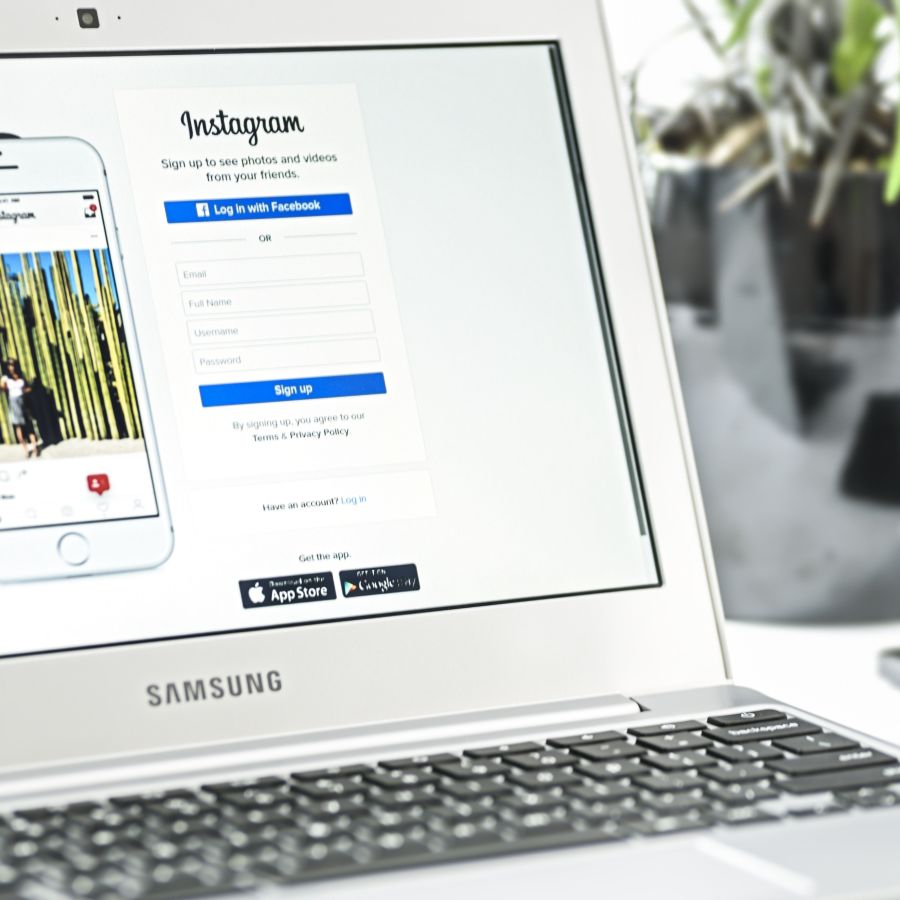 Gone are the days when marketing was almost exclusive to the newspapers, billboards and television. With the advent of technology, the people you are targeting are looking somewhere else — their social media feeds. 18 million Aussies are active social media users according to this report.
Of that number, 9.7 million are available on Instagram for you to advertise to. However, your competition is also eyeing this same market. You, therefore, need to find the right ways to attract the most pairs of eyeballs so that your target market chooses you over your competition.
With the competition to stand out being as fierce as it is, you need to cut through all the noise so that your preferred audience can take notice of your brand.
Use an Instagram business account
Instagram provides an option to use a business account for your company instead of a personal account. Go to 'Settings' and select 'Switch to Business Profile'.
The business account provides you with various perks that place your business in a better position to engage your target market. You can create ads through Instagram without having to revert to parent company Facebook's ad tools. The platform also gives you access to analytics tools that show how your posts are performing.
Create the right profile photo and bio
The first thing your potential customer will see is your profile. This consists mainly of your profile photo and bio. Your Instagram marketing strategy should, therefore, start with these two features.
With the profile photo, make sure that your business' logo fits properly in the circular window that Instagram provides. It should also a logo that your customers can see and readily identify it as yours.
Regarding the bio, you should make sure that it is clear, concise and compelling. This is because it's the first chance you have to impress your customers. You should, therefore, ensure that you use short and simple words with a call to action that urges the profile visitors to do what you want.
Define your goals
Before you launch your Instagram marketing campaign, you should set clear goals that you hope the campaign to achieve. With these goals in mind, you know what every action you do on the platform is geared towards achieving something.
You can set vanity metrics (likes, shares, comments) which tell you if your target market likes your content. On the other hand, you can also have business targets. These include metrics like engagement, lead generation and revenue generation.
Set your brand's tone or look
Since Instagram is a visual platform, your brand's tone is more of a look incorporated into the content you put out. When your users are scrolling through their feeds, you want them to identify your post instantly.
Play around with colour palettes and find a range that you consistently apply to your posts. Even if the colour isn't in the photo itself, use filters that incorporate that signature colour scheme.
Craft compelling content
The cornerstone of successful Instagram marketing is putting out content that stimulates the customer to check out your bio and follow the link to your company website or online store.
You can make the content compelling by consistently posting high-quality images of your products. However, this alone won't capture everyone's attention. You can intersperse your feed with some behind-the-scenes action that shows you and your team. Many people want to see what goes on and will be interested in checking out more of your content.
Instagram content isn't limited to photos and videos. You can also post text. To make it compelling, try posting some motivational quotes that align with your brand's ethos. This will stand out in the sea of photos in your target market's feeds.
Come up with exceptional captions
One of the most striking and intriguing things about Instagram is the captions that accompany the posts. The content itself might be great but a subpar caption will dilute its greatness, driving down engagement and other metrics.
You should, therefore, write great captions. Use the same tactics you'd use when writing great copy. In other words, your captions should be clear and concise as well as compelling.
Alongside the caption, you should also add a great hashtag to drive up the reach of the post. If you can tailor the hashtag to your brand, everyone else who uses it drives engagement to your posts. This is because when someone searches for the tag, your posts will show up.
Leverage the power of influencers
If your business' Instagram account has few followers, you might not hit the vanity and business metric goals you set earlier on. However, you can boost these metrics by hitching your Instagram marketing campaign onto the rolling wagon that is an influencer.
Influencers have large followings that trust them. If they post something, their followers will more often than not latch onto it and engage with it. You should partner with an influencer whose following and own content is in line with your product or service. This will get your brand in front of numerous other potential customers that you didn't have access to previously.
Utilise user-generated content
Another tactic that can propel your business is the use of content generated by people who use your products. You can start a campaign that requests for photos or videos from customers who use your product. Post these on your Instagram page and tag the customer.
This will expand the creativity of the content that you have been posting. However, make sure that the user-generated content aligns with your brand's look and tone.
Post just enough content
If you have a trove of content, you need to resist the urge to post it all at once or frequently. This is because you will flood the customers' feeds with it. Most of the time, they will perceive this as you pestering them to see what you have on offer.
More often than not, they will block your account or mute the accompanying hashtag and related words in a bid to clean up their feeds.
On the other hand, you don't want to take long to post because someone else will fill that space. You should, therefore, strike a balance that lets you post regularly but not too much. You can also utilise Instagram's carousel feature that lets you post numerous photos as a slideshow in a single post.
Make use of Instagram ads
Organic growth can take a bit of time to gain traction. If your business is poised for aggressive growth, you can make use of the Instagram ads to reach your target market. By paying Instagram, you can have your ads feature as Stories, normal posts or carousels.
Instagram places these ads throughout your target's feed so you can always be sure that they will see it if they scroll through. What makes the ads option attractive is that you can decide how much you want to spend on them, making them a good option if you have a limited Instagram marketing budget.
In Summary
Although Facebook has more active users than Instagram, the latter has more engagement. By tapping into Instagram as part of your social media marketing, you can get your brand in front of a large number of willing potential customers. The competition for these customers is high but you can get ahead of your competitors by employing the tactics described above.