The Benefits of Blogging for Australian Businesses
Updated 26 February 2020 (Published 20 December 2016) by Miles in Business Tips
We've talked about content marketing before, and specifically blogging for business. In this article, let me explain why we talk about it regularly, and the benefits of blogging for Australian businesses.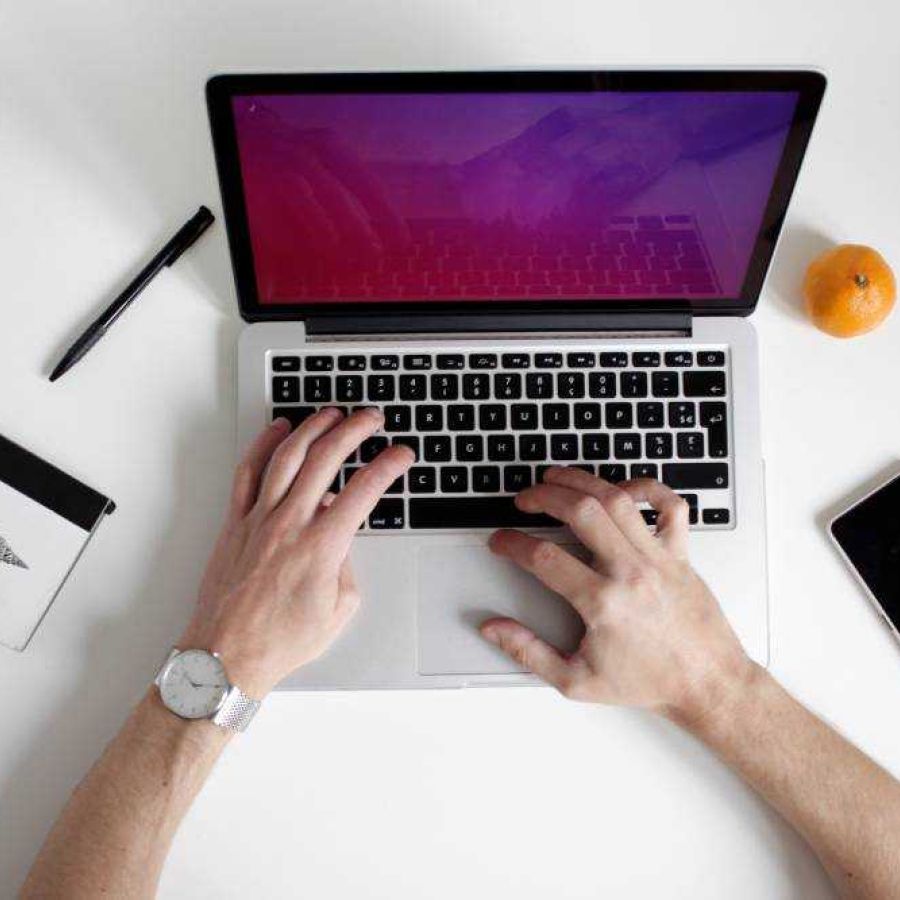 We've been doing content marketing for quite some time, both for ourselves and a number of clients. This can range from social media strategy, posting and management, as well as blogging strategy, writing and promotion.
I want to give real-world examples of why I feel that blogging is a very cost-effective way to get more business leads or sales.
Blogging Goal: Raise Awareness
Let's take this blog. One of our Top 10 posts so far this year, was posted earlier this year. It got a small amount of interest at the start, and then, over time, it was indexed by search engines and received a very healthy ranking – first page for a number of keywords.
The traffic to this one post looks like:
Now the point of this post, and many of our posts, is to raise awareness that we not only offer services in these areas, and that we know what we're talking about. So, whilst there's no immediate financial return, we're building branding and we do receive enquiries that turn into new clients as a result of our blogging.
Blogging Goal: Generate Enquiries
Now, let's look at the result of blogging for a client of ours, with a specific purpose; getting new enquiries about their software product.
Using pay per click campaigns, which we also manage, we know that a new enquiry costs about $38 to attract. So, we'll do our best to attract as many new leads as possible, using regular blogging.
Here's a look at one of their more popular posts;
What this shows, is that 10,250 people have visited this specific post in the last six months. Each visitor on average, spent 3 minutes and 53 seconds on that page, presumably reading it. Out of those, nearly all of them, in fact 10,109 visitors, arrived at this specific article first (called an Entrance page).
Great work on getting new people exposed to the brand, right? Yes. However, we're interested in enquiries, not just readers.
So, drum roll, how many enquiries have they received?
Google Analytics doesn't lie; they have received 281 new enquiries, as a result of a single article.
In value, that equates to 281 x $38 = $10,678. That's how much it would have cost to attract 281 using the pay per click campaigns we have also run for them.
The article certainly didn't cost anywhere near ten thousand dollars, in fact, the whole six months of blogging would have been covered with that income.
Obviously, that's not actual sales or profit though – we would expect 100% of enquiries to become sales, and we also know that profits would be far greater than $38 per sale.
All in all, a very successful campaign.
Blogging Goal: Attract and Build Subscribers
So, you want to get to the first page of search engines, so you have better consumer awareness, and by bringing traffic to your blog, you hope to encourage these readers to give us their email address to receive a monthly email newsletter?
With both organic search (people coming from search engines organically, that is, not paid for) as well as direct (typically typing in their URL)
This shows that the majority of visitors to the site, by a long shot, is organic visitors, who account for 66.52% of all traffic.
Many of these visitors also are willing to share their email address, so our client can send a monthly email full of additional great content (and offers). We track these as well, so we can see how we're going with our email marketing.
That's a great mailing list; 28,122 people who enjoy their website and specifically, their blog, enough to trust this company with their email address.
A number of these subscribers have gone to be customers as well, so we are building a community and rowing the customer base.
5 Tips on Blogging for Australian Businesses
Here are five quick tips to help you get started blogging for your business.
Have a goal in mind, it could be like these three examples; raising brand awareness, generating sales leads, building a subscriber list.
Understand it isn't an overnight success. Things take time. As shown in the first graph of this article, traffic builds over time to a fantastic article.
The more you blog, the better the returns. Some blog posts will get great attention, and others will seem like virtual tumbleweeds. Whilst you can follow a formula, to maximise the chances of the former not the latter, don't expect all articles to be killer traffic generators.
Think of the reader. A great article shares knowledge, such as this one. It's not all about 'How awesome our product is'. That's a long form ad, not an article.
Measure everything. The only way I'm able to share some of these success stories, is by measurement. Track everything you can, down to the sale value.
Summary
I trust that these real world examples showing the benefits of blogging for Australian business helps iterate the importance of investing the time and money to create valuable content that attracts readers.