5 Content Marketing Lessons Building a High Traffic Blog
Updated 31 May 2021 (Published 15 June 2017) by Miles in Digital Marketing
We've had fantastic success helping clients and ourselves craft great traffic generating content marketing. In this post, I dig a little deeper into the five most important content marketing lessons to learn in making a high traffic blog.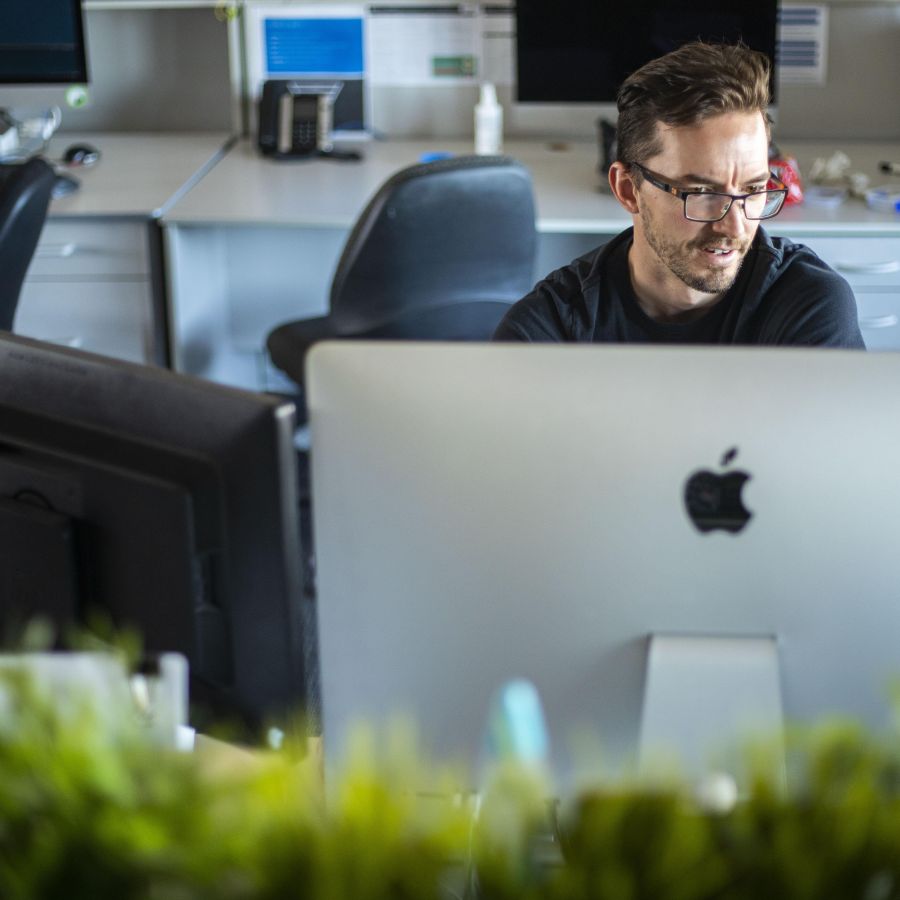 In this article, due to client confidentiality, I'll refer mainly to our sister company blog, Inside 6Q.
To start with, here is a snapshot from Google Analytics, showing their daily traffic over the last year.

Looks impressive right? Now let's look at the actual readership numbers.

This equates to an enviable 2,000+ readers per day. Something most businesses would kill for. It isn't by chance or through dumb luck. This is the result of following a systematic approach to content marketing. Here are the five main lessons to take away from this success …
1. Content marketing is a long game
Look at that first graph above again; see how it starts with low daily traffic, and then builds up over time? The start of the graph shows under 100 readers a day. The end shows more than 2,000 per day – more than 20 times the readership.
Our first content marketing lesson here is not to invest lots of time to post a handful of articles over a month, see little traffic increase and then simply give up. You need to consistently keep posting, for months, before you can expect to see much result. This graph shows a 12 month window; successful content marketers don't stop this process and give up.
2. Really understand your audience
Before you begin, you need to dive deep and understand who it is you are writing for. I'm not talking about some vague notion like 'Adult women in Australia who like lipstick'.
Our second content marketing lesson is to create a detailed persona that really digs deep into your ideal audience.
Create an audience profile.
You can do this by understanding a specific group of most common buyers, and delve deep into their behaviour and interests. What do these people read or watch; is it Newspapers, magazines, TV, blogs? What topics are they most interested in? What can you write that helps them achieve more, or have a better life? How should we speak to them?
Start by creating a one page outline, which covers areas such as;
Who are they? (Demographics)
Gender
Age
Location
Education
What are they interested in?
Personal interests
Professional interests
What problems are they facing?
How can your writing help them?
Once you have a really deep understanding on who you are writing articles for, then you can start writing; before then, all you are doing is a scattergun approach which won't speak to your ideal audience.
3.Write first for your audience
The trick to getting regular and growing readership is to write for the persona you've outlined above. What will they find interesting and helpful to read about? Whilst you want to push your product or service, writing long blog posts about 'Why we are the best' won't achieve a high readership. Do just like this very blog post; be genuinely helpful to your audience.
The content marketing lesson here is if all you are doing is writing for search engines, then you are wasting your precious time. Search engines rank blogs, based on their keywords, sure, however they also have ranking signals that help uncover the most helpful posts, not just the most keyword rich.

4. Write second for search engines
One of the main referrers of traffic to the 6Q blog, is Google. In fact, 86% of the traffic recently comes from Google, and we enjoy more than 200 target keywords on their first page.
Search engines definitely need to be considered, however if you write a great, insightful post for your ideal persona, then apply the search engine optimisation basics, you are way ahead of those who write purely for keywords.
According to this research on Search Engine Land, there are over 20 areas that affect how your blog will rank. These include;
Are pages well written and have substantial quality content?
Are pages fresh and about hot topics?
Does your site load quickly?
Do pages use structured data to enhance listings?
Do you excessively use words you want pages to be found for? (Penalty)
That's just for on page SEO as well; there are a number of off page signals which affect your blog as well, so you want to write engaging, helpful articles to build inbound links and awareness beyond your own website.
5. It's way more than writing
The worst thing you can do with writing a blog post, is hit publish and forget about it. A successful blog post is probably only 50% writing.

The above image shows the effect on an article we published back in September last year, still being shared on social media. By having a promotion plan and sticking to it, you can turn your articles into evergreen content which will give you benefit for months and years into the future.
There are a number of tasks you should undertake once a post has been published. Ignore them at your own peril. These include items such as;
Share on your own social media more than once
Send the post via email to your subscribers
Share the post in relevant communities
Let topic influencers know about the post
Repurpose into shareable content on other platforms
Just these points alone quickly add up to time invested for each blog post. The best way to approach this is to constantly test what works in getting your desired outcomes, and keep referring to these results to improve your promotion workflow.

Summary
By understanding and learning from these five content marketing lessons, you are on your way to building a high traffic blog.
To recap, you need to;
Understand that content marketing is a long game, achieved in months and years, not days and weeks.
You must really understand your audience – don't just write for anyone who can read.
You need to write first for your audience. Every article needs to be genuinely helpful and high quality.
Write second for search engines; yes, they will bring you the readers, however keyword stuffing or being SEO spammy will result in terrible rankings, not great ones.
Appreciate that content marketing is way more than writing. It is research, outreach, experimentation and promotion.
I wish you all the best of luck!