The State of Social Media 2018: a discussion
Updated 31 May 2021 (Published 23 January 2018) by Miles in Digital Marketing
With the recent release of Buffer's The State of Social 2018 survey findings, the team delved into the results.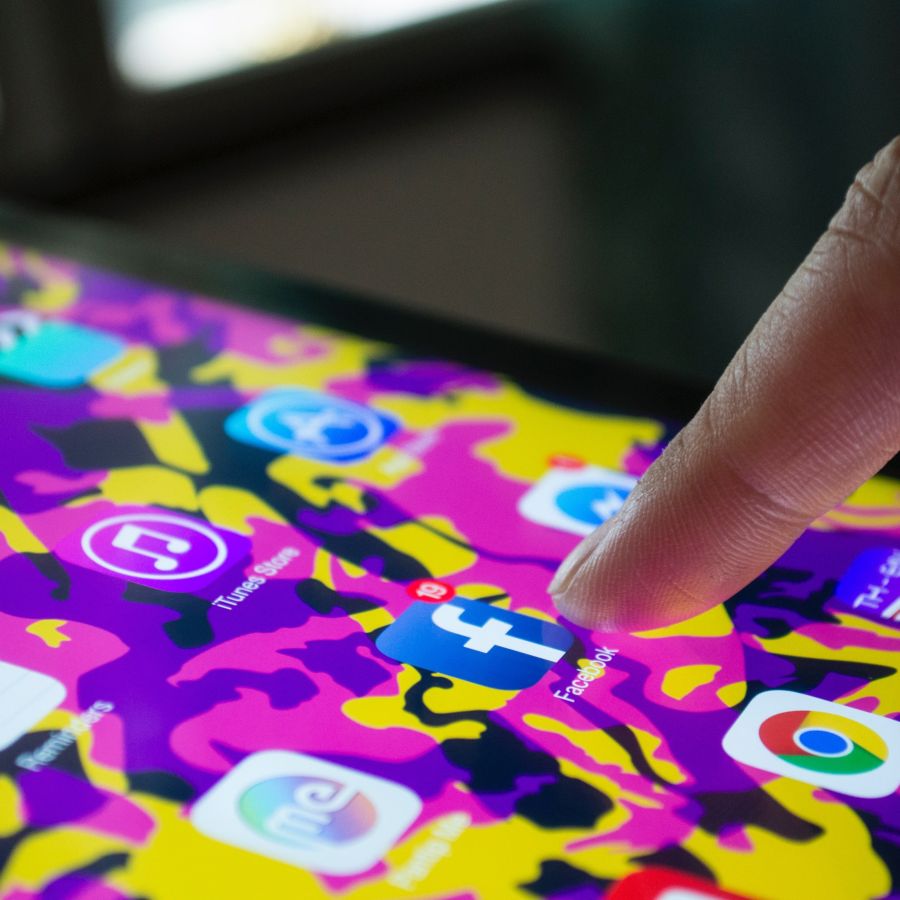 Episode 23
Show notes
The State of Social 2018 report by social media scheduling app, Buffer, has recently been released. The report compiles results from a survey conducted with close to 1800 social media marketers, as a State of the Union of SMM today. You can find the report here.
It's a valuable snapshot of how marketers across different industries are utilising the platforms, where they see change coming and which areas they want to move in to.
On this episode, we went through the key findings and results to uncover what is really happening in social media marketing and where opportunities lie for your social media strategy in 2018.
Buffer have published the full results of their survey and compiled them into a handy article. We've followed the format of that article so you can easily find data in original source and compare it for yourself.
3 Key takeaways from the State of Social Media Marketing 2018
1- Only 20% of marketers have used WhatsApp, Facebook Messenger, WeChat and Viber, to connect with audiences
As organic reach declines, particularly in Facebook, marketers are looking for ways to gain attention elsewhere and messenger apps could just be the ticket.
There has been some reluctance to move into this area, though, as we've found that some of our prospects and clients have knocked back advertising in Facebook Messenger particularly, as they feel it to be too disruptive to their audience. Over the years, social media marketing has evolved into an engagement-focused platform, because it can be extremely difficult to measure exact sales and leads from a platform. In that way, using messenger as a way to connect shows an actual disconnect between using social media to engage, and social media to disrupt.
On the other side, some businesses feel that messenger apps will open the floodgates to time wasters who will be trying to bargain or ask questions that have been answered on their website or facebook page. A lot of these businesses don't have the budget or resources to manage those enquiries.
2- Companies that invest in social media advertising are more than twice as likely to say that social media marketing is "very effective" for their business.
This one was an interesting stat, because on the flip side, businesses who did not use social media advertising, were "uncertain" about its effectiveness or rated it "very ineffective".
At this stage, brands may be engaging with social media advertising to gain leads and sales. With the changes in organic reach on Facebook alone, it'll be interesting to keep an eye on this one in the next 12 months because it could mean that brands will need to pay for engagement as well as leads and sales.
3- Engagement is still the #1 way to measure ROI from social media advertising (42%), followed by sales (15%)
In the shoes of social media marketers, it may be much easier to rule a campaign a success with engagement, as it's much easier to obtain as opposed to leads and sales, which takes a bit longer and involves more effort.
In the past, Buffer has written an article about how social media is an engagement tool, which is an interesting read. BUT, we do believe that there are definitely leads and sales to be had with social media advertising, but it does take patience.
7 insights you need to know
The last State of Social report was published in late 2016, and featured a different set of questions with around 1200 SMMs answering them, in comparison to 1796 for the 2018 survey. Out of interest, we pulled relevant data so you can see a slight shift in social media marketing.
These are Buffer's 7 insights you need to know, and we're following them up with our own recommendations.
1- Facebook is still the leading platform for marketers at 96%
Last year, the platform was the leading platform, with 93% of SMMs using the platform. It'll be interesting to note how this will change in the following 12 months with the organic reach changes announced by Facebook.
Facebook was followed by Twitter at 89% (2016: 88%), which is an interesting choice, as Twitter isn't a platform that we recommend to our clients unless they're in the tech space.
With the increased interest in LinkedIn, it's not surprising that it's the third most utilised platform at 70% (2016: 65%). An increasing number of businesses are focusing on the platform, by creating content and building their networks. If it's B2B SMM you're looking for, LinkedIn should be in your consideration set.
Instagram has experienced some changes in the past 12 months, which may be a reason why it's experienced a growth from SMMs, from 63% in 2016 to 70%. With the introduction of stories, changes in the algorithm and suggested pages, the platform is making a serious effort to keep users engaged for much longer than before.
YouTube was also noted in this survey as being the 5th most used platform at 57% (2016: 56%), which is interesting as we don't necessarily see the platform as social, even if it does have social media aspects to it. Most marketers have an understanding that the quality and type of video content for YouTube, is much different to Facebook as the audience is much wider on Youtube in comparison.
The last three platforms are Google+ at 33% which has continued its decline (2016: 42%), Pinterest at 33% (2016: 35%) and Snapchat at 11% (2016: 12%). We'll be keeping an eye on Snapchat, as we believe the recent changes to the platform may impact its ranking over the next 12 months.
2- 50% of marketers experienced a decline in Facebook organic reach in 2017
With the recent organic reach changes announced by Facebook, it will be interesting to see how this further impacts organic reach, as marketers have experienced an organic decline even before this announcement.
Many social media marketers use Facebook for engagement and use paid advertising for leads and sales. With this change, there's a possibility that businesses will have to make a change to create awesome content or start boosting posts just to be seen.
Now is the time to review your target audience and your content, and to actively work to create engaging content that makes a connection.
3- 85% of businesses would like to create more video content in 2018
In comparison to the 2016 report where 83% of businesses stated they would like to create more video content, video is still a point of contention for a lot of businesses. The biggest issues are, and always have been, time and budget.
With our simple set up and editing process, we find that we get a lot of engagement with our video clips than with any other content. It's worth taking the plunge and with content being consumed quickly, only a small handful of your videos will stick around and be reposted or shared, meaning that content is disposable.
Video content is only going to increase in popularity, so now is the time to create and capture attention in that area.
4- 94% of social media marketers have used Facebook advertising
This is followed by Instagram at 44% and LinkedIn and Twitter at 26%. It'd be interesting to see if Snapchat enter this share next year, with the changes in their advertising platform, as well as LinkedIn with its increased interest.
The survey also noted that 66% of businesses plan to increase their advertising budget in 2018 and part of this may be due to the change in organic Facebook reach for businesses.
5- Images are the most shared type of content on social media at 95%, followed by links (85%) and written content (80%)
Video isn't too far behind at 70% and there's a huge drop off to GIFs (35%) and audio (10%).
It's interesting to note that with the increased popularity in podcasts and businesses implementing them into their content marketing strategy, podcasters are still trying to figure out how to publicise their podcast and sharing audio most probably isn't the way to go! This is where a strategy is needed to promote an episode and creating content of value.
6- 42% of marketers used Stories in comparison with 29% last year
Stories on both Instagram and Facebook is an interesting prospect for a business, as it allows them to have a 24 hour presence at the top of their audience's news feeds. However, this is a time intensive tool that marketers definitely see value in, as 68% of respondents say they're looking to increase content on those platforms in 2018.


7- Live video hasn't yet caught on, with only 31% of marketers using it
Facebook is the most popular platform for live video at 91%, with a big drop down to Instagram at 29%, followed by Periscope at 21% and YouTube ta 14%.
Here are a couple of problems and suggested solutions we have for Live video:
Problem: Brands want to be staged and eliminate any risk of them being caught off guard and being misrepresented as a hack
Solution: Create a planned and semi-scripted broadcast such as a Q&A
Problem: People are programmed to view content when they want, how they want. These days, they won't change their schedules to watch something that is only available at particular times.
Solution: Research your target audience and understand what kind of content they would find valuable and what time they would most likely want to watch a live broadcast. Create a promotion schedule that promotes the broadcast in the lead up, giving plenty of notice to create interest.
A bonus insight: 78% believe social media marketing to be the most effective marketing tool.
This is in comparison to email marketing at 65%, followed by search engine optimisation at 41%, PR at 29% and TV and Radio at 6%.
As the respondents are invested in social media marketing, it may be possible that they haven't delved into any other form of marketing to test its engagement. That's indicative of them giving fairly accurate weightings to each channel and what they prioritise.
For sales, email marketing is still the highest converter in regards to dollar to email, as opposed to social media but it's also an important tool for engagement as it's a customised experience outside of the noise of social media.
Our recommendations for social media marketing in 2018
One thing is clear: marketing in 2018 is going to get a little more tricky with the significant changes in Facebook. It will be interesting to see how the changes will impact the 2019 report.
In the meantime, here are our recommendations for your social media marketing strategy in 2018:
Create more video content and create it now - it doesn't have to be fancy
Be prepared to expand your Facebook budget
Get to know your target audience and the platforms that they use and become the master of that platform and creating content for them, but keep an eye out for any changes
Here's to an awesome 2018!