There is an art to creating good websites.
There is also a science to it.
The trick is knowing where to find the balance between the two.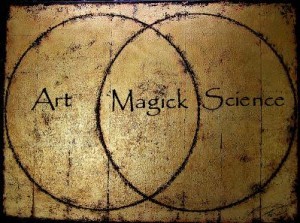 The science behind a good website design, or a great marketing strategy can be taught. Between years achieving university qualifications, a myriad of teach-yourself-to-code programs, and hours of YouTube tutorials, there's no end to the courses for new skills you can acquire.
What can't be taught or learned is the artistry behind good creativity, and that's where the magic happens.
You can have all the skills in the world: You can be the Code King, the Duchess of Design, or the Marquis of Marketing. Unless you can think outside the box to find artistic and creative solutions to the issues faced by clients, you're just another face in the crowd of certification.
You might not consider coding a web solution to be an artistic endeavour, but thinking outside the box to find a creative solution for your client, is where you offer a real service they can't find elsewhere.
You might think that web design is strictly a creative job. Choosing that particular colour for a client logo based on the psychological effects it has, or knowing that the Call-To-Action placed right there is going to prompt more response than if it were on the other side - that is the science. It provides the "useful" in, legendary art director and graphic designer, Paul Rand's view on visual communications.
Visual communications of any kind ... should be seen as the embodiment of form and function: the integration of the beautiful and the useful ... Ideally, beauty and utility are mutually generative.
That's what we looks for in Bam Creative team members - the ability to find the balance between the science and art that is good web design and strategy.