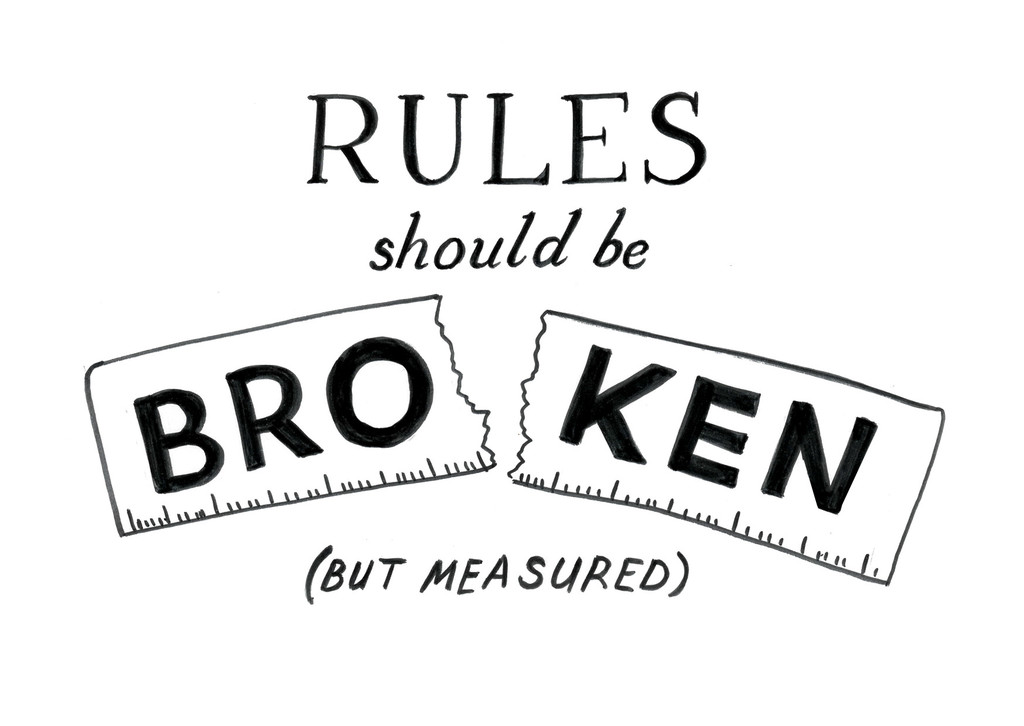 There are rules, and then there are exceptions.
Those who create rules don't have your audience; they don't have your same exact offering. Creative marketing can break rules and have an impact. The only rule is to try what you believe works.
You are encouraged to break the rules. However you should avoid making the same mistakes. You shouldn't be breaking rules for the sake of anarchy; rather you should consider rules irrelevant if breaking them improves results.
Learn from the data you are collecting. Did that work or flop? Accept failures and learn from them.
About this post
The above is an excerpt from our 12 Truths of Digital Marketing book, which was published in late 2014. Although the physical book is now out-of-print, you can get an electronic copy by subscribing to the Bam Digital monthly newsletter.
To find out more about the 12 Truths book, we've written about it on this post: The Making of 12 Truths.