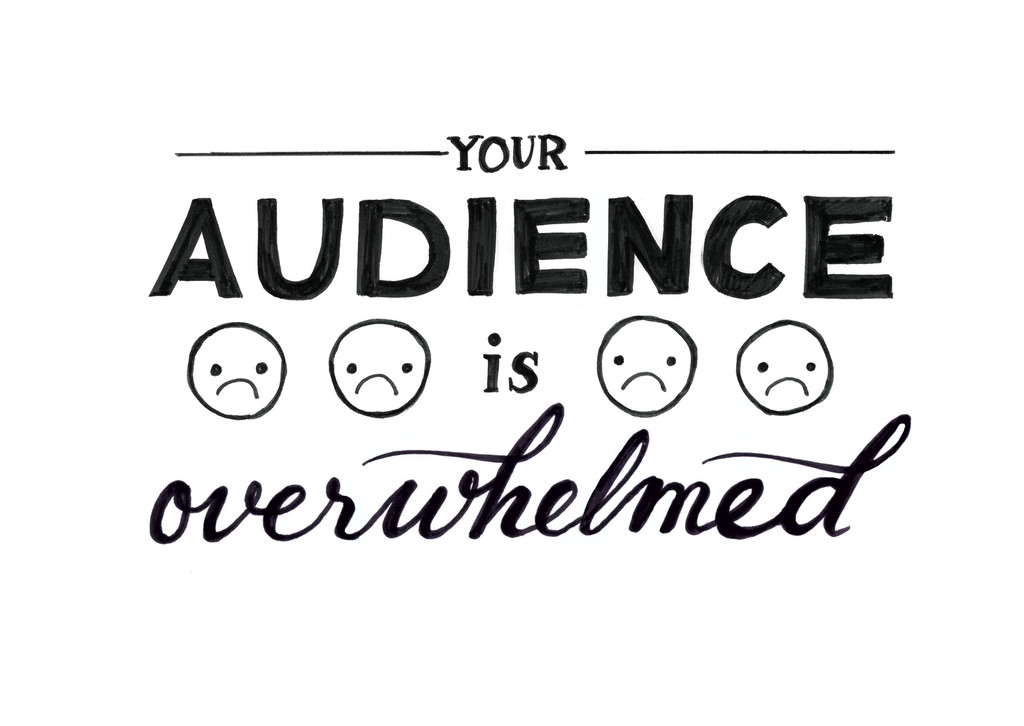 Your Audience has Information Overload.
Our phones, tablets, laptops, computers, televisions, billboards, newspapers, magazines and radios are all competing for our attention. Your audience are receiving social media updates, instant messages, phone calls, emails and texts.
They're rarely focussed only on one medium. Technology is overwhelming your audience; everything electronic is competing for our attention, and attention spans are reducing accordingly. For your message to reach your audience, it needs to be targeted, simple and powerful.
Don't bore us, don't overwhelm us. Find that middle path that attracts us to engage with you.
About this post
The above is an excerpt from our 12 Truths of Digital Marketing book, which was published in late 2014. Although the physical book is now out-of-print, you can get an electronic copy by subscribing to the Bam Digital monthly newsletter.
To find out more about the 12 Truths book, we've written about it on this post: The Making of 12 Truths.