One of the points we cannot stress enough is that in order to keep your business alive online, you need to develop a digital strategy that reflects the changing nature of your business.
As organisations take to social media to spread their messages, this need for a clear and accessible strategy is no less crucial. But what happens when organisations get it wrong?
Over the years, there have been plenty of examples of how NOT to do social media for an organisation. It seems that no matter how bad the fails are, there is always someone else around the corner, waiting for their fifteen seconds of infamy.
What can go wrong?
You've come up with an amazing campaign strategy for your brand, including a great hashtag for Twitter. The marketing team is set to go. The tweets have been scheduled. It's all ready to run. It's not until the first or second post goes out that you realise there's a hidden word in the tag itself, or that the combination of words you've used could make two or more readings.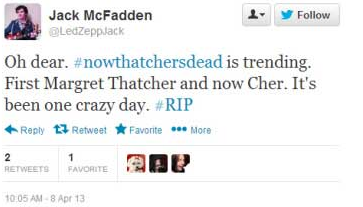 Campaign hijacking is another example of when a campaign goes wrong. Unless you have a strong idea of how to deal with this kind of a situation, it can blow out of proportion very quickly.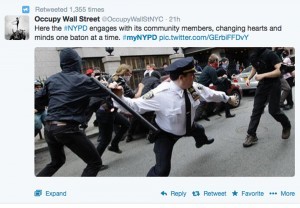 And this is just two examples of social media strategies going wrong.
What can be done to avoid these situations?
Many organisations forget about risk management when it comes to setting up a digital strategy. Like any element of your business or organisation, it pays to do your homework before implementing a new campaign.
Here are some things to keep in mind when you're developing an initial strategy:
what types of events would make social media an potential minefield for your organisation?
what kind of customer interactions might require you to diffuse a situation quickly?
how will you decide what kind of a comment requires immediate attention and what comments can wait?
will your social media profiles be monitored 24/7? If not, how will you measure "timely response"?
what methods of escalation would work with your group?
who is in charge of responding to potentially inflammatory comments? Is there going to be a standard response for these situations?
Who is the point of contact for anyone needing an in-house, off social media response?
These are just a few ideas for you to bear in mind when you're developing a plan of attack for bringing your organisation into the social media realm.
With every strategy, it is always important to review and revise plans once a situation has happened. This should involve everyone that had a hand in dealing with the situation, and should include the biggest question of all:
"What can we do to avoid this situation in the future?"
If you're developing a social media strategy for your organisation, we are able to assist with expert consultation with one of our digital strategists. A workshop meeting could save you from a painful scenario in the public spotlight.